Title
REPORT: MyCRS Young Scientist Seminar 2019 – Monash University Malaysia
The MyCRS Young Scientist seminar series was held on 28 November 2019 at the School of Pharmacy, Monash University Malaysia, Kuala Lumpur. The theme of the seminar was 'Commercializing Ideas from Academia'. The one-day seminar was led by the MyCRS postgraduate representative Doryn Tan Meam Yee (Monash University Malaysia), assisted by postgraduates Geetha Maniam (International Medical University), Lee You Zhuan (University Sains Malaysia), Nur Shahirah bt Sulaiman (International Islamic University Malaysia) and Dr Fazren Azmi (Universiti Kebangsaan Malaysia).
Over 50 participants have attended this seminar, with mainly postgraduate students and academia as well as representatives from the pharmaceutical industry. The seminar began with an opening speech by the President of MyCRS, Assoc Prof Dr Ng Shiow Fern. She expressed her thank to Monash University Malaysia for the venue, the sponsor (Prima Nexus), as well as the postgraduates who volunteered in organizing this seminar. She also said that this seminar was timely as it was in line with Malaysia Government's recent effort in enhancing commercialisation and increase uptake of home grown R&D. She also highlighted the activities going on within MyCRS as well as the CRS central, particularly in promoting the upcoming annual CRS conference 2020 in Las Vegas.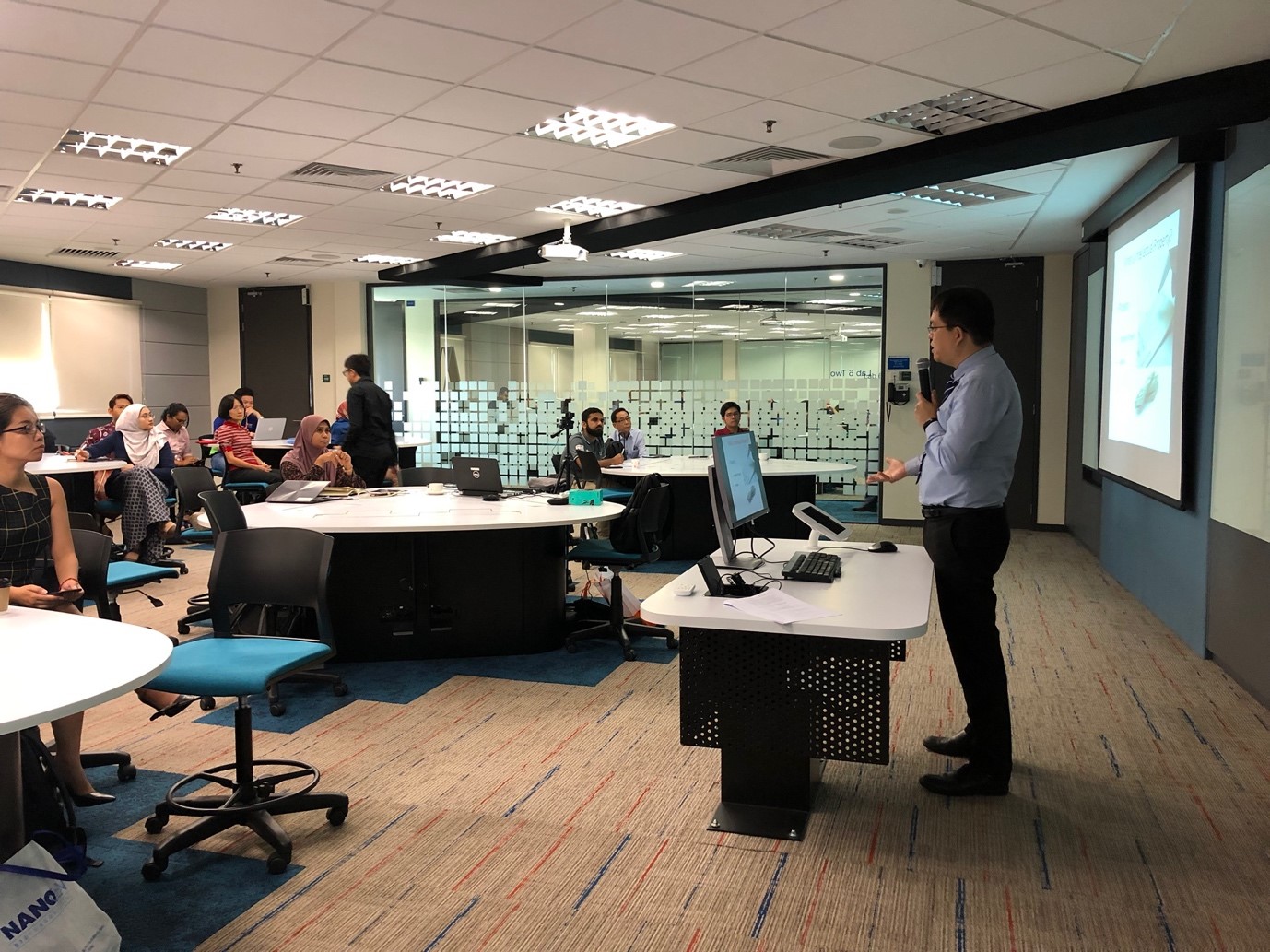 The first invited speaker was Mr Lok Choon Hong, the founder and director from Pintas IP Group, an intellectual property rights consultancy firm based in Malaysia, Singapore, China, USA and Philippines. His talk aimed to raise awareness among the young scientists regarding Intellectual Property (IP). Mr Lok enriched the attendees with knowledge on the overview and function of IP rights, the legal aspects as well as how to safeguard it in Malaysia. Next, Dr Sherlyn Lim from Hovid Berhad, spoke about the past lessons and current challenges in addressing the commercial aspects of drug development. Through her 15 year's experiences in the industry, she has identified the gaps between academia research and pharmaceutical industry and also reminds the young scientists about the strict regulatory issues currently faced by the pharmaceutical industry in Malaysia.   Finally, Prof Ong Lai Ming from Universiti Putra Malaysia, the recipient of the Innovation and Products Commercialisation Award 2019 Malaysia, shared a heartfelt story on an 8-year long challenging journey in realizing her own start-up company. Prof Lai has developed a palm-oil based cream intended for eczema, called Remdii, is now being marketed under her start-up business.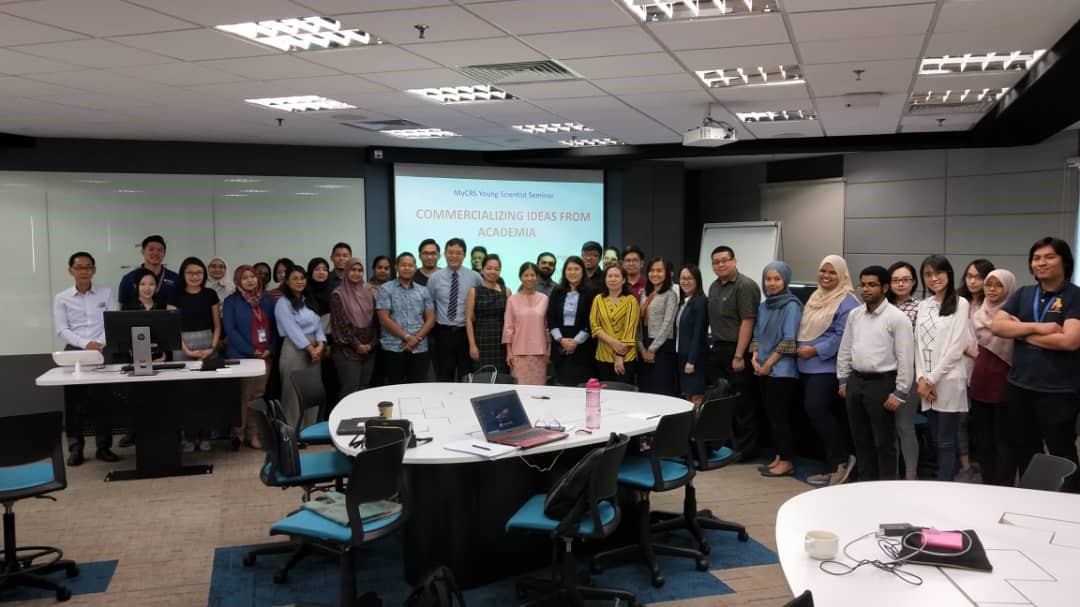 The seminar series ended with a lunch talk from sponsor (Prima Nexus) and closing remarks from the Presidents of MyCRS. A young scientists networking session took place after the lunch, moderated by Dr Fazren Azmi and Dr Goh Choon Foo (Universiti Sains Malaysia). The half-day seminar ended with engaging discussion and a more close-knit group of young scientists!
Photos of MyCRS young scientist seminar 2019 can be viewed on the MyCRS website and facebook page.
WEBSITE: http://crsmalaysia.org/
FACEBOOK: https://www.facebook.com/crsmalaysialocalchapter/