The Controlled Release Society Nominations Committee announces the candidates for the 2019-2020 Board of Directors.  As a member of the Controlled Release Society you have the opportunity and responsibility to cast your vote. Each candidate is a CRS member devoted to the science and technology of controlled release.
President-Elect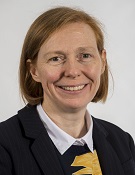 Yvonne Perrie, Ph.D., University of Strathclyde, Glasgow, UK
Dr.  Perrie is Professor in Drug Delivery within the Strathclyde Institute of Pharmacy and Biomedical Sciences, University of Strathclyde, Glasgow, Scotland. She gained her PhD from the University of London (1998) investigating the role of liposomes for drug delivery and subsequently worked for Lipoxen Ltd developing their liposome delivery platform technology. Yvonne joined Aston University in 2000 and was appointed Professor in Drug Delivery in 2007. In 2016 Yvonne moved to the University of Strathclyde as Professor in Drug Delivery as part of their Global Talent Appointment Programme. Yvonne's research is multi-disciplinary and focuses on the development of delivery systems to facilitate the delivery of drugs and vaccines, thus providing practical solutions for current healthcare problems. Yvonne has disseminated her research through approximately 120 peer-reviewed publications. Yvonne has supervised approximately 30 PhD students and 15 post-doctoral fellows, all of whom have shared their research at CRS annual meetings. Yvonne has enjoyed supporting CRS in various roles since she joined the Society in 1997. This has included: Editor of the CRS Newsletter, President of the UK & Ireland CRS Local Chapter, Chair of the Board of Scientific Advisors, Director-at-Large, Annual Conference Organising Committee and currently Secretary (2018-2019).
Secretary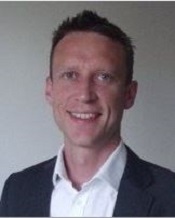 Andy Lewis, Ph.D., Quotient Sciences, UK
Andy Lewis, BPharm (Hons) MAPS PhD is VP Pharmaceutical Sciences at Quotient Sciences where he leads a team of 120 scientists working on formulation development, clinical manufacturing and pharmaceutical analysis for clients' drug product programmes. Prior to this he was Director Novel Drug Delivery Technologies at Ipsen (France) where he had global responsibility for product development utilizing novel formulation technologies or drug delivery devices. He has also helped set up and grow two venture capital funded start-ups, RegenTec and Critical Pharmaceuticals, where he led the development and commercialisation of novel technologies in the fields of tissue engineering and drug delivery, taking them from concept into clinical development. He has a particular interest in overcoming drug delivery challenges, including sustained release and transmucosal delivery of proteins and peptides, and he has filed a number of patents. He is a member of the Academy of Pharmaceutical Scientists of Great Britain, and has served on the Membership Committee, Board of Scientific Advisors and for four years was Director-at-Large of the Controlled Release Society (CRS).
Treasurer-Elect

Cornell Stamoran, Ph.D., Catalent, Inc., U.S.A.
Cornell Stamoran has thirty years' experience across a broad range of disciplines, including accounting and finance, strategy, M&A, innovation, IT, advocacy (IR, PR, Gov't), and sales and marketing. Cornell began his career with five years in Arthur Andersen & Co.'s accounting and audit practice. Cornell then joined drug delivery provider R.P. Scherer Corporation, first focusing on finance and IT, then migrating to strategy and innovation. Following Cardinal Health's acquisition of Scherer, Cornell continued his migration to growth-related functions, including building global business development and sales operations teams, establishing a strategic marketing function, and supporting M&A. Following Catalent's spin-out in 2007, Cornell has been accountable for branding and marketing; public, investor, and government relations; market intelligence and strategy; and innovation and regulatory policy, including as a member of the industry negotiating team for GDUFA reauthorization. Cornell holds a B.S.A. with honors from the University of Michigan (accounting and finance), and a Ph.D. in history. He holds/has held a variety of professional certifications including Certified Public Accountant, Certified Management Accountant, Certified Information Systems Auditor, Certified Licensing Professional, Certified Systems Engineer, Lean-Six Sigma Green Belt, and is completing a RAPS regulatory affairs certificate. Cornell currently serves as Co-Chair of the Catalent Applied.
Director-At-Large (two positions, each three year terms)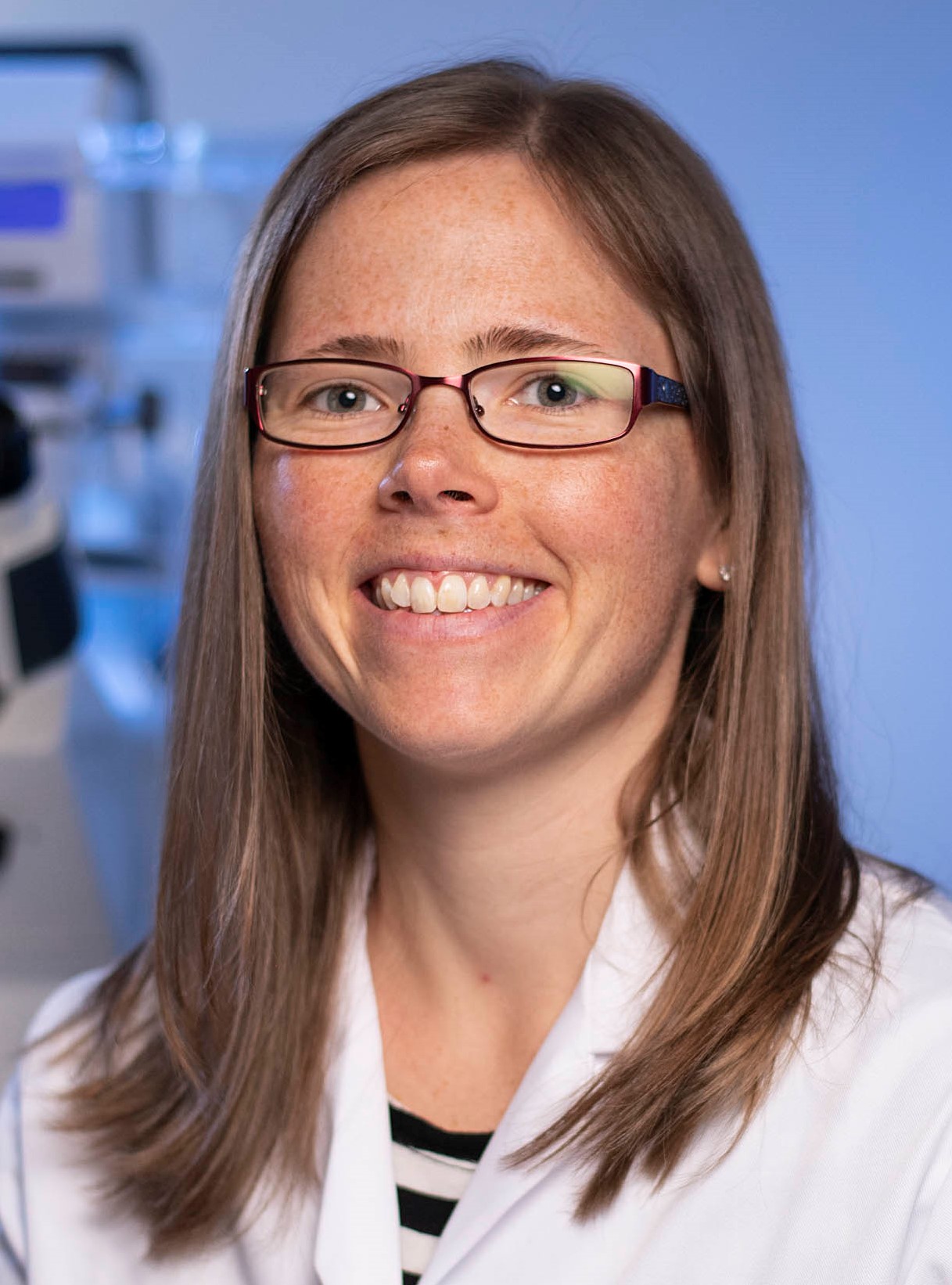 Laura Ensign-Hodges, Ph.D., Johns Hopkins University, U.S.A.
Laura Ensign, PhD, is the Marcella E. Woll Professor of Ophthalmology, and an Associate Professor of Chemical & Biomolecular Engineering, Biomedical Engineering, Pharmacology and Molecular Sciences, Infectious Diseases, Gynecology & Obstetrics, and Oncology at Johns Hopkins University. Her research is focused on the principle of characterizing biological barriers in health and disease in order to design more efficacious formulations for prophylactic and therapeutic drug delivery. Her laboratory is a diverse group of scientists with expertise in biomaterials, chemistry, engineering, pharmacology, molecular biology, surgery, biophysics, and statistics. Laura is a co-inventor on a drug delivery technology that led to one FDA approved product (INVELTYS™) and one product currently in Phase III trials. Laura was the recipient of the 2018 Maryland E-Nnovation Initiative Fund Award, a state program created to promote innovation and entrepreneurial activity in academia. Laura has been actively involved in CRS for many years, and is on the Editorial Board of the Journal of Controlled Release. Laura was part of the Annual Meeting Planning Committee for the CRS 2017 Annual meeting, and has served on the Young Investigator Award review committee from 2016-2019. Laura currently serves as the Secretary for the Transdermal and Mucosal Delivery Focus Group.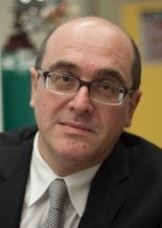 Alexander Kabanov, Ph.D., University of North Carolina at Chapel Hill, U.S.A.
Alexander Kabanov is a Mescal S. Ferguson Distinguished Professor at the Eshelman School of Pharmacy, the University of North Carolina at Chapel Hill, where he heads the Center for Nanotechnology in Drug Delivery and the Carolina Institute for Nanomedicine. He graduated from the Moscow State University in 1984, where he also received Ph.D. in 1987 and D.Sc. in 1990. Since 1994 he has worked in the United States. He introduced new concepts in nanomedicine including polymeric micelles, DNA/polycation complexes, block ionomer complexes, nanogels, nanoparticle-macrophage carriers and exosomes for delivery of small drugs, nucleic acids and polypeptides to treat cancers and diseases of the central nervous system. He invented the first polymeric micelle technology for cancer drug delivery to enter the clinical trials and co-founded pharmaceutical companies to develop products based on polymeric micelles. He published over 300 scientific papers, holds 35 US patents and was named the Highly Cited Researcher in Pharmacology and Toxicology. He has founded the Nanomedicine and Drug Delivery symposium series (www.nanodds.org), Carolina Nanoformulation Workshop, chaired Gordon Research Conferences, served on the CRS Board of Scientific Advisors, CRS Bioactive Materials Track Program Chair, and NIH study section chair. He received numerous awards and was elected to Academia Europaea, fellow of the CRS, NAI and AIMBE.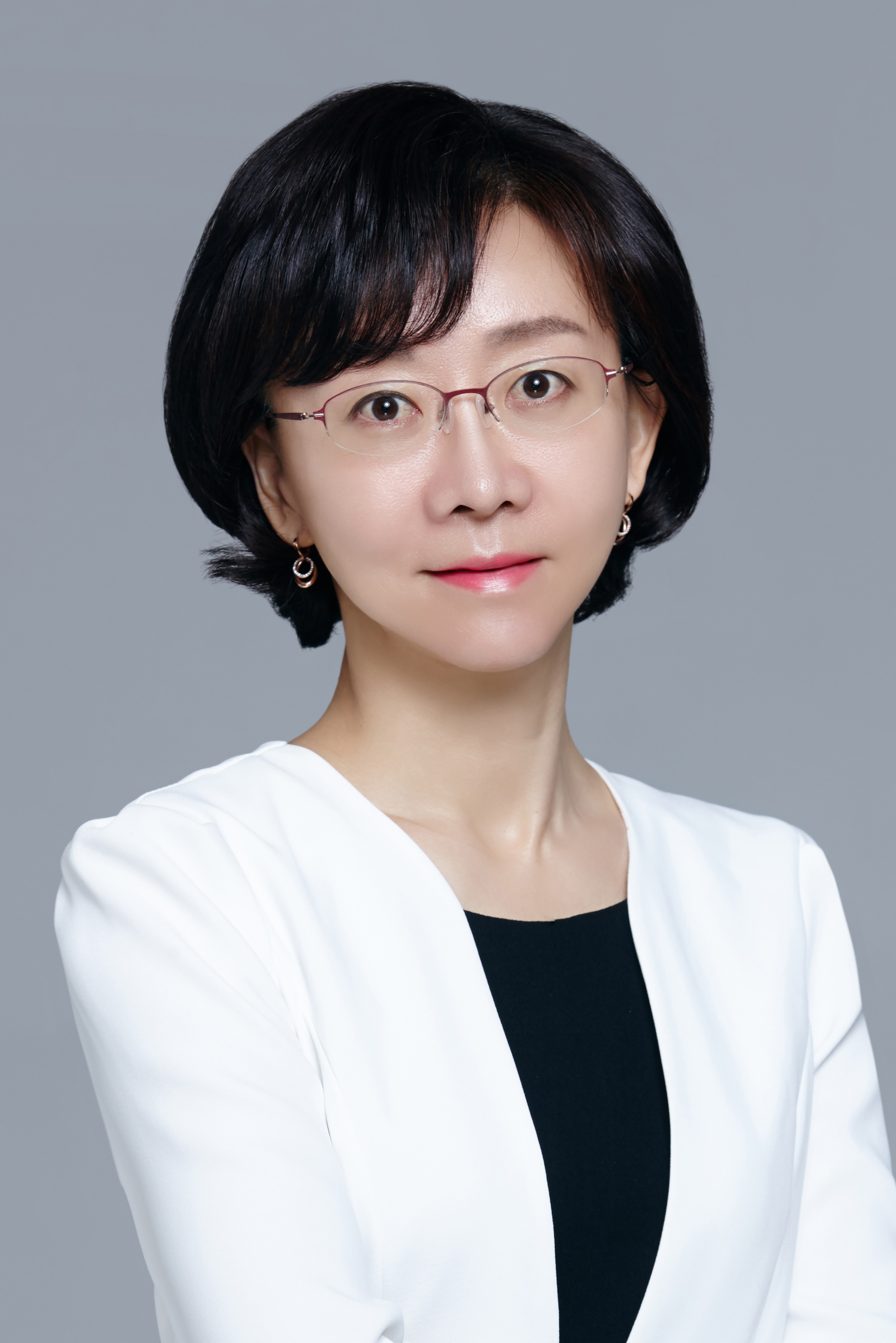 Yu-Kyoung Oh, Ph.D., Seoul National University , Republic of Korea
Yu-Kyoung Oh is a professor at the College of Pharmacy, Seoul National University (Republic of Korea) and a fellow of the Korean Academy of Science and Technology. She received her bachelor and master degrees from Seoul National University, her Ph.D. from State University of New York at Buffalo in 1994, and her postdoctoral training at Harvard Medical School (1994-1996). Her research interests have focused on the delivery of chemical and nucleic acid-based drugs using versatile nanobiomaterials. She has published more than 190 SCI papers, been granted 26 patents, and received an Excellent Research Award from Seoul National University (2015). She is active in working with various committees of the Korean government, and has received awards from the National Prime Minister of Korea (2013), the minister of the Ministry of Science and ICT in Korea (2017), the Pharmaceutical Society of Korea (Superb Research Award, 2018), and the Korean Academy of Science and Technology (KAST Hwandang Award, 2018). She has held leadership positions in her department and academic societies; for example, she previously served as a vice dean at the College of Pharmacy, Seoul National University (2013-2017) and currently serves as a vice president for the Korean Society of Pharmaceutical Sciences and Technologies, which is the major society for drug delivery scientists in Korea. She is an associate editor for the Journal of Controlled Release (since 2015) and the Asian Journal of Pharmaceutical Sciences, and an editorial board member for the Advanced Drug Delivery Review. For the Controlled Release Society (CRS), she served as a member of the Annual Meeting Program Committee for the 2018 meeting.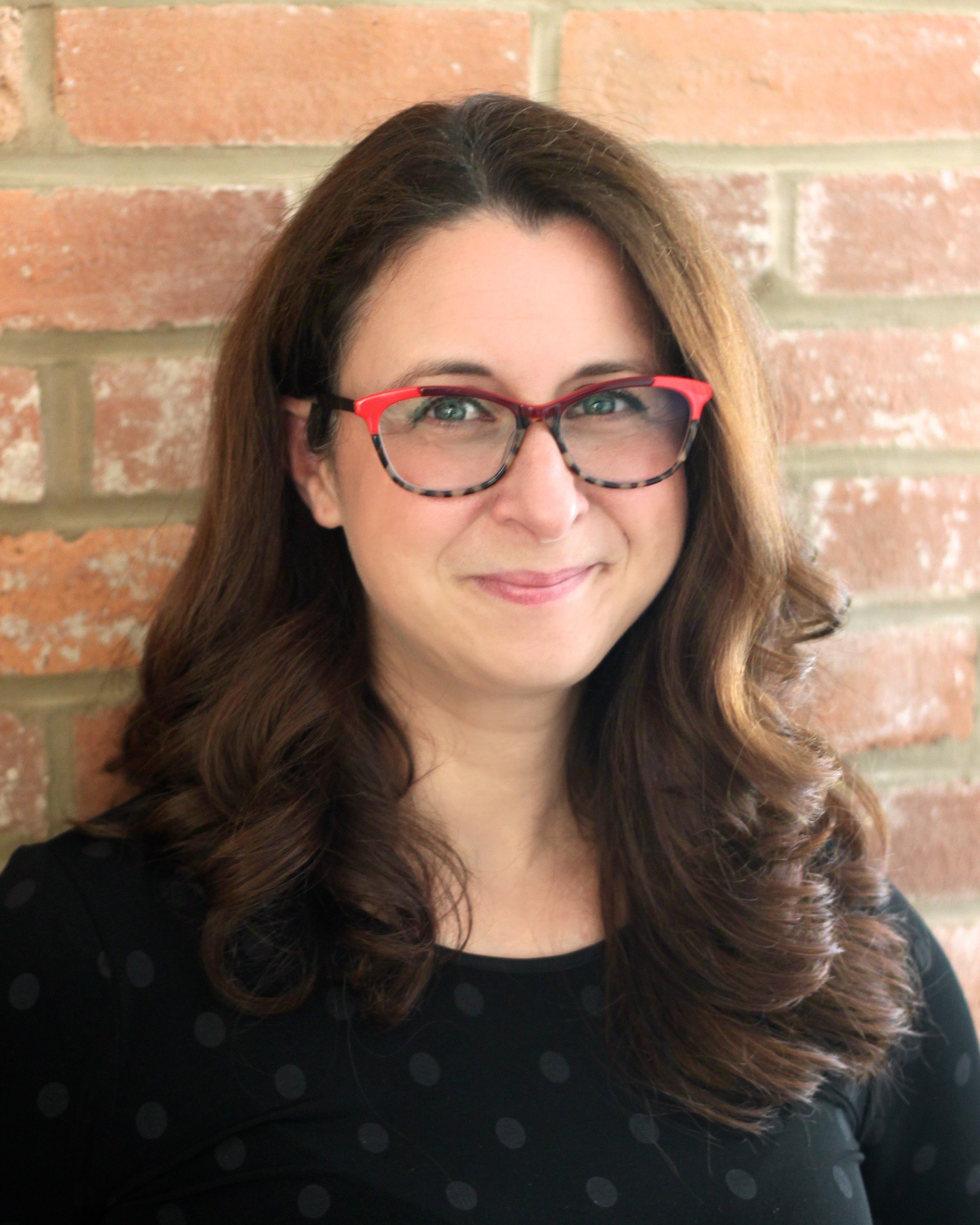 Kathryn A. Whitehead, Ph.D., Carnegie Mellon University, U.S.A.
Kathryn A. Whitehead is an Associate Professor and Dean's Career Fellow in the Department of Chemical Engineering at Carnegie Mellon University in Pittsburgh, USA. Her lab develops RNA and protein drug delivery systems and has a long-term goal of predicting the behavior of delivery materials in humans. She received an H.B.Ch.E Degree with Distinction from the University of Delaware and a Ph.D. in chemical engineering from the University of California, Santa Barbara before serving as an NIH Ruth L. Kirschstein Postdoctoral Fellow at the Massachusetts Institute of Technology. Prof. Whitehead is the recipient of numerous awards, including the NIH Director's New Innovator Award, the DARPA Young Faculty Award, the DARPA Director's Fellowship, the ASEE Curtis W. McGraw Award, and the Kun Li Award for Excellence in Education. Prof. Whitehead was named as a Pioneer on the MIT Technology Review's Innovators Under 35 list in 2014 as well as one of the Brilliant Ten by Popular Science in 2015. Her 35+ publications have been cited over 5,000 times, and several of her patents have been licensed and sublicensed for reagent and therapeutic use. Prof. Whitehead has been a member of the Controlled Release Society since 2004 and has served as the inaugural Chair of the Oral Delivery Focus Group since 2017.