CRS is proud to present the 2022-2023 Program Leadership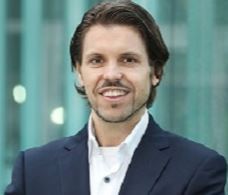 Hélder Santos
Director of Focus Groups Programs
Prof. Santos (D.Sc. Tech., Chem. Eng.) is a Full Professor in Biomedical Engineering and Head of the Department of Biomedical Engineering at the University of Groningen/ University Medical Center Groningen, and Research Director of the Nanomedicines and Biomedical Engineering Lab, Faculty of Pharmacy, University of Helsinki. He is also the Chairman and co-founder of Capsamedix Oy, and the Coordinator of the large and prestigious EU Marie Skłodowska-Curie Actions Innovative Training Network on Perspectives For Future Innovation in Tendon repair (P4 FIT), among others. Prof. Santos research interests include the development of biomaterials, nanoparticles and nanomedicines for biomedical applications. His lab makes the unique bridge between medical engineering, pharmaceutical nanotechnology and biomedical research by combining unique techniques to develop novel therapeutic formulations, including industrial scale-up validation, batch-to-batch reproducibility, and controllability of the biomaterials' physicochemical properties for translation into the clinic. He is co-author of + 400 publications (+1310 citations; h-index = 67) and 4 patents. He has +185 invited talks around the world. Prof. Santos has received prestigious awards/grants, such as The "Talent Prize in Science" in 2010 attributed by the Portuguese Government, the prestigious individual European Research Council (ERC) Starting (2013) and Proof-of-Concept (2018) Grants, the Young Researcher Award in 2013 attributed by Faculty of Pharmacy of the University of Helsinki, the Academy of Finland Award for Social Impact in 2016, and the Controlled Release Society (USA) Young Investigator Award 2021.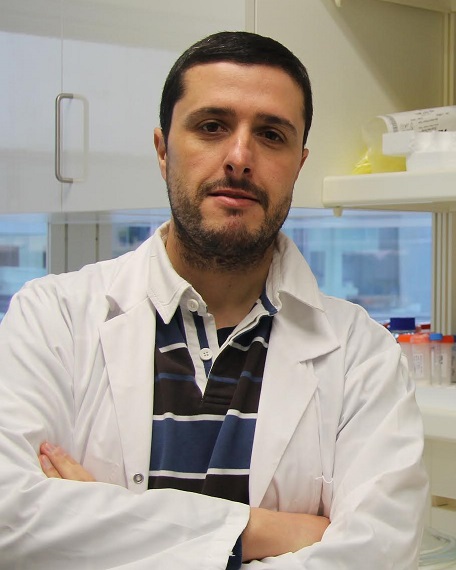 José das Neves
Director of Scientific Communications
José das Neves is an assistant researcher at i3S - Institute for Research and Innovation of the University of Porto, and invited assistant professor at IUCS - University Institute of Health Sciences, in Portugal. He completed his undergraduate studies in Pharmaceutical Sciences (2003) and obtained an MSc in Pharmaceutical Technology (2007) and a PhD in Pharmaceutical Sciences (2013) at the University of Porto. José also worked as a hospital pharmacist between 2004 and 2009 before engaging in a full-time research career. His graduate studies were conducted under the supervision of Prof. Maria Fernanda Bahia and focused on vaginal drug delivery, particularly regarding the application of nanotechnology-based vaginal microbicides for preventing sexual HIV transmission. During this period, José was able to work abroad as a visiting researcher at Northeastern University (2009-2010) and at the Institute of Tropical Medicine in Belgium (2010) under the guidance of Prof. Mansoor Amiji and Prof. Guido Vanham, respectively. He then joined Prof. Bruno Sarmento's group at INEB - Institute of Biomedical Engineering of the University of Porto as a post-doctoral/junior researcher between 2014 and 2019.
José and his team are currently focused on the development of drug delivery strategies for the prevention and treatment of sexually transmitted infections and lower female genital tract diseases. For instance, they recently proposed different multiplatform delivery systems for vaginal and rectal drug delivery, and contributed for the understanding of the interactions between nanomaterials and the mucosal environment. He is the author of 76 peer-reviewed articles, 13 book chapters and 80 presentations at scientific meetings. He is the co-Editor of 4 scientific books and editorial board member of Pharmaceutics, Nanomaterials, Frontiers in Pharmacology, PLOS ONE, Drug Delivery Letters and 4Open.
José is an active member of the Controlled Release Society for several years. He previously served as board member of the Nanomedicine and Nanoscale Drug Delivery Focus Group (2018-2020), and as a member of the AMPC for CRS2020 and CRS2021. José has also been recently appointed CRS Director of Scientific Communications.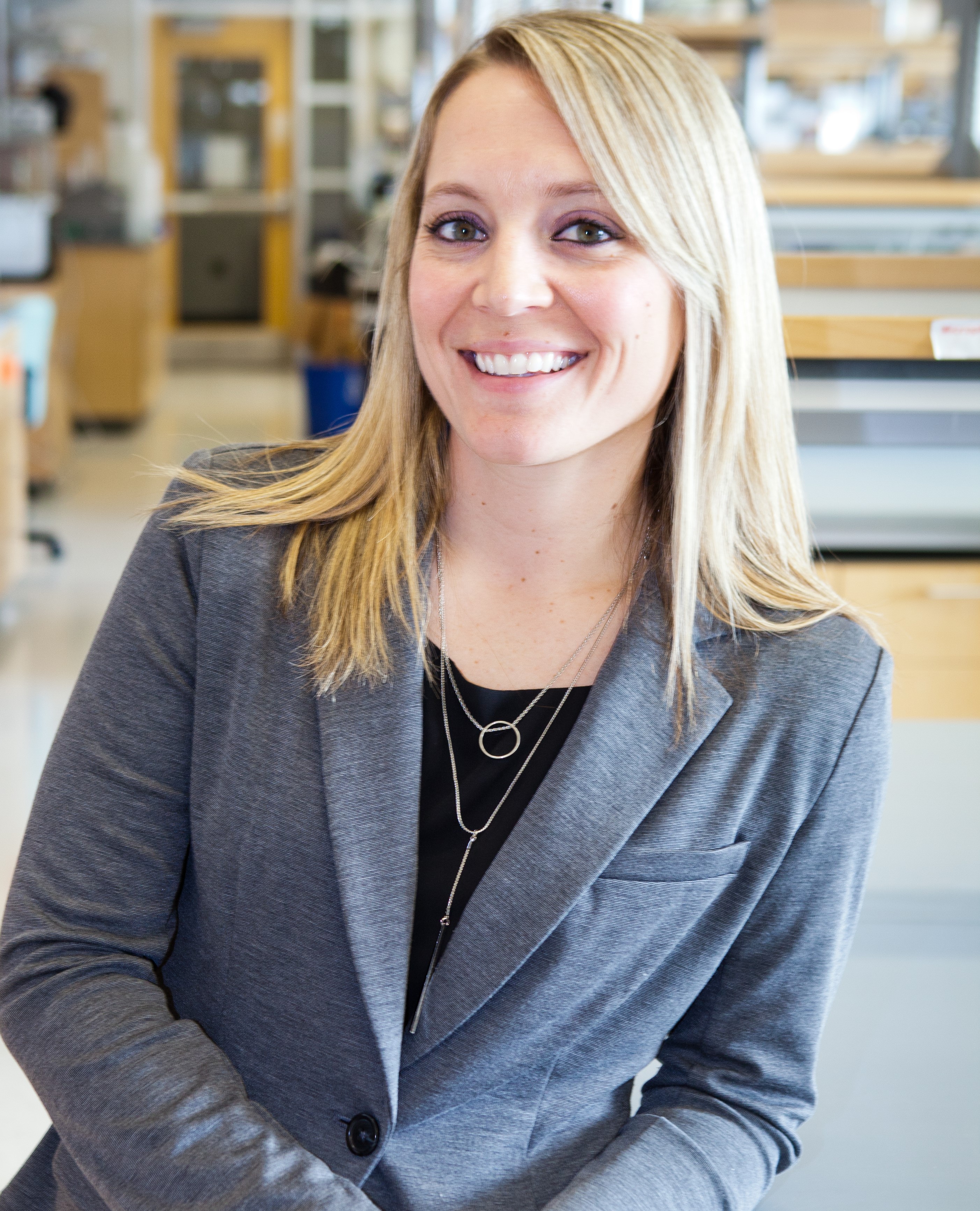 Morgan (Fedorchak) DiLeo
Director of ED&I
Dr. Morgan DiLeo is an Assistant professor in the Department of Ophthalmology at the University of Pittsburgh School of Medicine, with secondary appointments in the Departments of Bioengineering and Chemical Engineering at the University of Pittsburgh as well as Clinical and Translational Science and the McGowan Institute for Regenerative Medicine. Dr. DiLeo received a dual B.S. in Chemical Engineering and Biomedical Engineering from Carnegie Mellon University, Pittsburgh, PA (2006), and a Ph.D. in Bioengineering from the University of Pittsburgh (2011). Dr. DiLeo started the Ophthalmic Biomaterials Laboratory in July of 2015. The laboratory primarily focuses on translational vision research, specifically the application of biomaterials and drug delivery systems to the eye and surrounding tissues for treating or preventing vision loss. Outside of work, she enjoys hiking, motorcycling, and spending time with her children.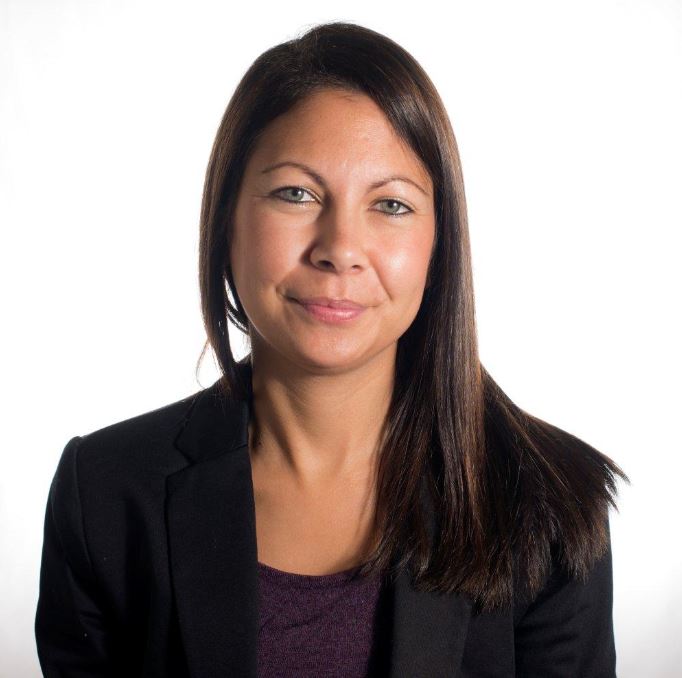 Lisa du Toit
Director of CRS Educate
Lisa Claire du Toit, B.Pharm, M.Pharm, PhD (Wits) is a Professor of Pharmaceutical Chemistry and Assistant Director of the Wits Advanced Drug Delivery Platform Research Unit (WADDP) in the Department of Pharmacy and Pharmacology, University of the Witwatersrand, Johannesburg, South Africa. Prof. du Toit has over 200 publications, 13 being first author publications which have been published in high impact factor, reputable ISI recognised journals, with most of these journals falling within the first quartile in Pharmaceutical Sciences. She has an h-index of 37 (Scopus), with over with 4800 citations. She has been included in Stanford's World Top 2% Scientists list, and was listed among the Top 5 in the School of Therapeutic Sciences. This list assessed citation impact in the year 2019, and created a dataset through evaluation of citation indicators, including h-index, co-authorship, and a composite indicator for career-long impact. Her latest research outputs have been published in top-ranking impact factor journals such as Pharmaceutical Research, which have established her globally as an aspiring leader in ocular drug delivery, specifically ocular nanosystems. In addition to these publications, Prof. du Toit is the first author of 5 book chapters and has co-authored a number of editorials, books or chapters in books. These outputs are anticipated to be widely read and cited by researchers in Pharmaceutical Sciences globally. She is currently the primary editor of a book in her areas of expertise entitled 'Advanced 3D-Printed Systems and Nanosystems for Drug Delivery and Tissue Engineering' published by Elsevier in 2020. Prof. du Toit has also garnered commendation at international conferences, presenting at 13 International Conferences.

As an Associate Director of the WADDP, Prof. du Toit supervises PhD and Master's students, and has graduated 13 PhD student and 24 Master's students. Prof. du Toit is an inventor on 9 granted patents and on a number of PCT applications filed internationally. Those is which she is principal inventor include: 'A heterogeneously configured multiparticulate gastrointestinal drug delivery system', which was granted in South Africa in 2008 (SA Patent # 2007/10786) and is in the PCT stages internationally and 'A drug delivery device', where the PCT has been filed in the US, Europe, China, ARIPO, India, Brazil and South Africa. These represent highly innovative research concepts. It is evident that she is co-investigator on a number of other patents as she has been awarded the Wits Innovators Forum Prolific Inventor Award for having disclosed more than five inventions. In 2014, owing to Prof. du Toit's extensive knowledge and involvement in the preparation of patents, she was recruited as an IP Scout @ Wits by Wits Enterprise, the Technology Transfer Office of the University of the Witwatersrand, where she was involved in the identification of potential intellectual property in the university's Faculty of Health Sciences.

Prof. du Toit has been awarded a Friedel Sellschop Award in 2014 which recognizes and supports exceptional young researchers as well as a Claude Leon Foundation Merit Award in 2014 for emerging researchers. In 2014, Prof. du Toit was inducted as a member of the South African Young Academy of Scientists (SAYAS), based on academic merit and demonstration of advancement of the field of Science. Prof. du Toit was short-listed as a finalist for the 2014/15 NSTF-BHP Billiton Award by the National Science and Technology Forum in the Category: T W Kambule Awards: Emerging researchers. She was recently announced as a second runner-up in the Women in Science Awards, 2015, in the category in the Distinguished Young Women Researchers Category. Prof. du Toit has consequently been invited to speak at the Women in Science 2015 conference hosted by AMC International. In 2019, Prof. du Toit received the TWAS Young Affiliateship, which is an honour given to only up to 25 developing-nation researchers with at least 10 international publications demonstrating potential for a high-impact career. In 2020, Prof. du Toit was short-listed as a finalist for the 2019/2020 NSTF-South32 Awards in the category: TW Kambule-NSTF Award: Emerging Researcher. Recently in 2021, she was elected as the Vice President of the South Africa Chapter of the Controlled Release Society (CRS), which is a pertinent leadership role.