Recognize, Support, and Expand Excellence in Delivery Science
In 2007, CRS established the CRS Foundation to honor individuals who have made notable contributions to the Society and its technologies and to support the scientific training of its future leadership. The fellowships and student travel grants are named in honor of Controlled Release Society leaders who have made exceptional lifetime contributions to delivery science. In 2015, the Foundation shifted its focus to funding student travel grants. 
2019 Patrick Couvreur Student Travel Grant Program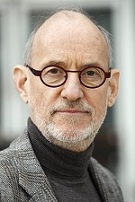 Patrick Couvreur, Ph.D., is Full Professor of Pharmacy at the Paris-Sud University and holder of the chair of "Innovation Technologique" (2009-2010) at the prestigious "Collège de France". He is the recipient of many prestigious awards. Prof. Patrick COUVREUR's contributions in the field of drug delivery, nanomedicine and drug targeting are highly recognized around the world with 500 peer review research publications, some of them in prestigious journals (Nature Nanotechnology, Nature Materials, Nature Communications, Proceedings of the National Academy of Sciences, Angewandte Chemie, Cancer Research, Journal of the American Chemical Society etc.). His research is interdisciplinary, aiming at developing new nanomedicines for the treatment of severe diseases. His appointment as a member of eight academies; Academy of Sciences, Academy of Technology, National Academy of Medicine and National Academy of Pharmacy in France, as well as the Royal Academy of Medicine in Belgium, Royal Academy of Pharmacy in Spain.
The Controlled Release Society's Patrick Couvreur Student Travel Grants aim to promote student connectivity by providing travel grants to promising students in the field of delivery science around the world to attend the 2019 CRS Annual Meeting being held in Valencia, Spain, July 21-24, 2019. The Student Travel Grant Program gives current CRS student and post-doc members the opportunity to attend the CRS Annual Meeting. Applicants must have been accepted to present (either an oral or poster) at the CRS Annual Meeting. Award selection will be based on the quality of the applicant's science reflected in their research abstract, impact statement, and curriculum vitae. The amount of the award(s) will be based upon the number of accepted applicants and available funds.