CRS members receive a free online subscription
Drug Delivery and Translational Research is a journal published by CRS, providing a unique forum for scientific publication of high-quality research that is exclusively focused on translational aspects of drug delivery. The journal is published 6 times a year and will be available online to CRS members as part of their annual dues.
Access DDTR Online                Editor-in-Chief Article                Enjoy Articles of DDTR
 
We welcome research focused on the following areas of translational drug delivery research:
Designing and developing novel drug delivery systems, with a focus on their application to disease conditions
Preclinical and clinical data related to drug delivery systems
Drug distribution, pharmacokinetics, clearance, with drug delivery systems as compared to traditional dosing to demonstrate beneficial outcomes
Short-term and long-term biocompatibility of drug delivery systems, host response
Biomaterials with growth factors for stem-cell differentiation in regenerative medicine and tissue engineering
Image-guided drug therapy
Nanomedicine
Devices for drug delivery and drug/device combination products
In addition to original full-length papers, communications, and reviews, the journal will also include editorials, reports of future meetings, research highlights, and announcements pertaining to the activities of CRS.
DDTR Research Editors          DDTR Editorial Board
What's New?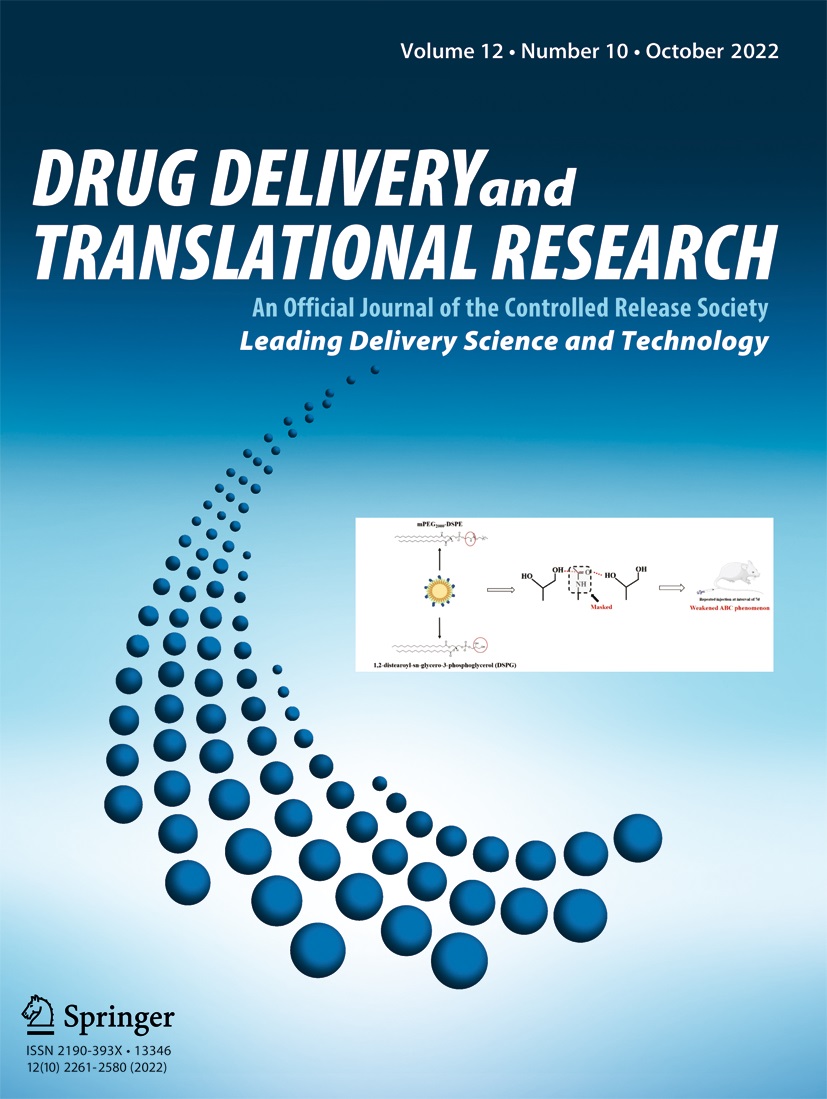 Best Paper of the October 2022 Issue of DDTR: 
Summary: Systemic Injection of polyethylene glycol (PEG)-modified nanomedicines can promote accelerated clearance of the next dose of PEGylated nanomedicines via the accelerated blood clearance (ABC) phenomenon. It has been reported the interface between the PEG chain and the hydrophobic segment is the primary binding site recognized by anti-PEG IgM and responsible for increasing the liver uptake and shortening the circulation time of PEGylated nanomedicines. In this study, we demonstrate that the 1,2-distearoyl-snglycero-3-phosphoglycerol (DSPG) in PEGylated nanoemulsions (PEs) may mask this interface, thereby inhibiting the recognition and binding of PEs by anti-PEG IgM and weakening the ABC phenomenon of PEs. This finding provides a novel strategy to improve the pharmacokinetics and ultimately therapeutic efficacy of PEGylated nanocarriers.
Perspective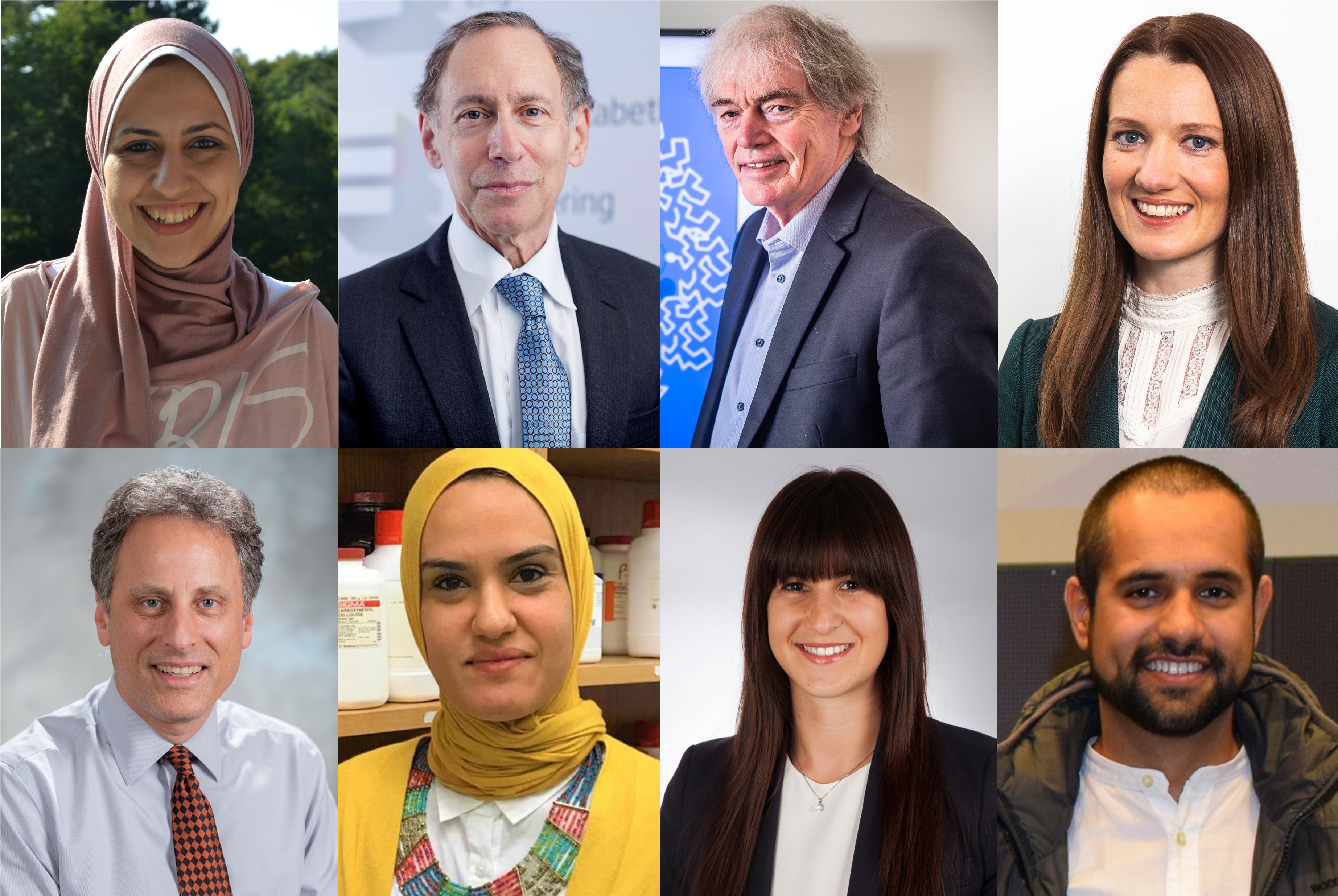 Role of drug delivery technologies in the success of COVID-19 vaccines: a perspective
This newly published DDTR "Perspective" article discusses the roles of drug delivery technologies in developing safe and efficacious vaccines. We thank Drs. Robert Langer, Pieter Cullis, Olivia Merkel and Mark Prausnitz for sharing their perspectives and insights on this important topic.
DDTR Videos
Editor-in-Chief María José Alonso, PhD talks about DDTR, an official journal of the CRS.
Prof. Ben Boyd, President of the CRS and Editor of DDTR, talks about his experience with the DDTR, an official journal of the CRS.
Inspirational Note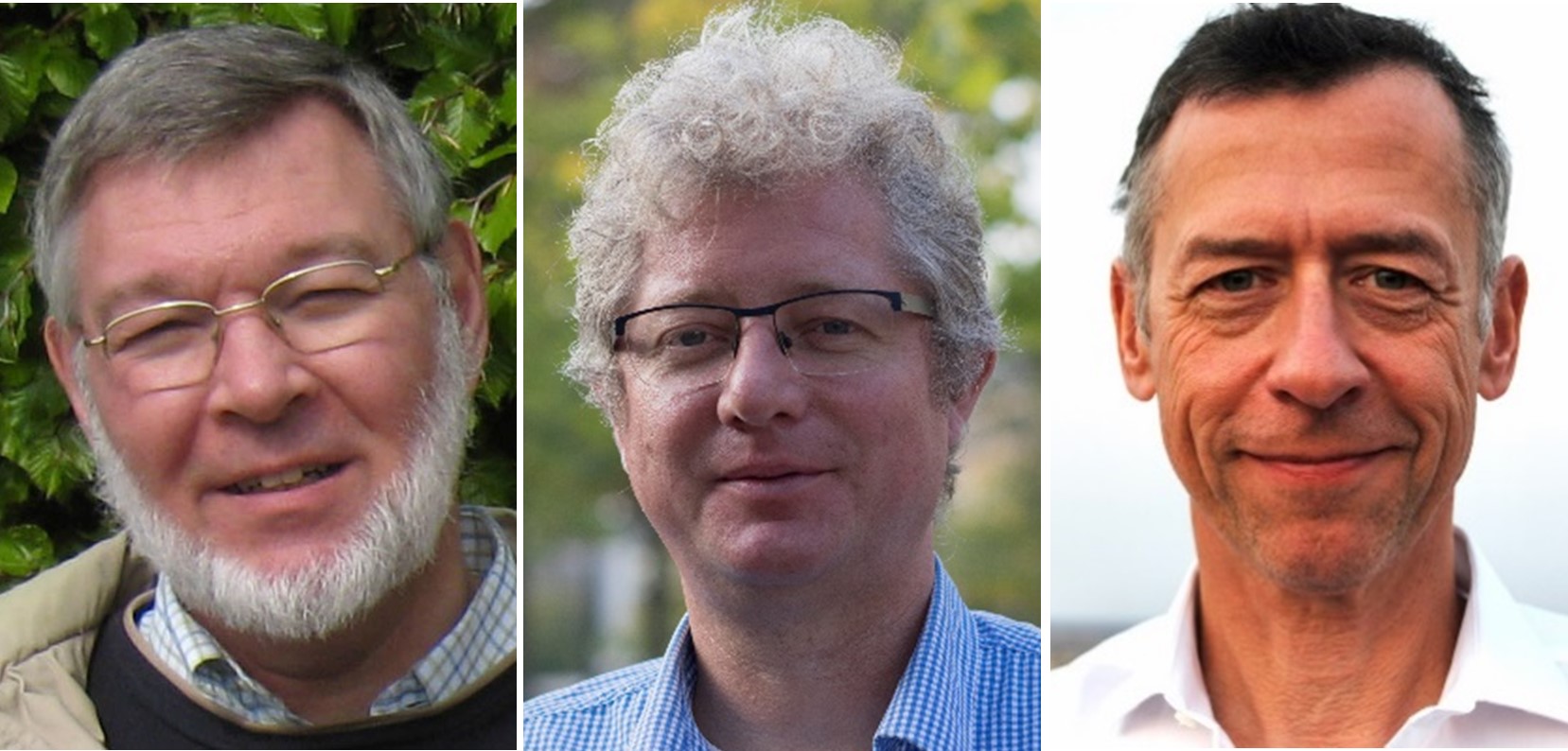 Inspirational Note by Wim H. De Jong, Robert E. Geertsma & Gerrit Borchard: Regulatory safety evaluation of nanomedical products: key issues to refine
This newly released Inspirational Note discusses critical considerations for the clinical implementation of nanomedicine.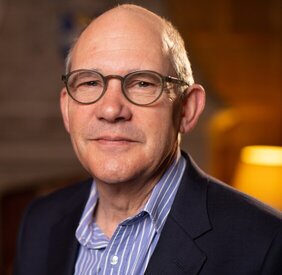 Inspirational note by Martin J. Whitaker, Hiep Huatan and Richard J. Ross
Chronotherapy based on modified-release hydrocortisone to restore the physiological cortisol diurnal rhythm
The newly published Inspirational Note features innovative drug delivery technology that replicates the physiological cortisol diurnal rhythm for chronotherapy.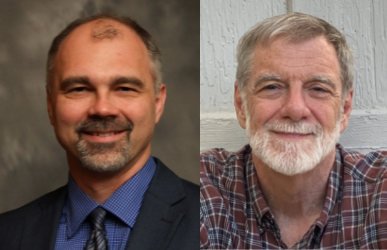 Inspirational note by James Goodson and Dr. Paul Rota
Innovations in vaccine delivery: increasing access, coverage, and equity and lessons learnt from measles and rubella elimination
In this inspirational note, James Goodson and Dr. Paul Rota provide insightful and timely perspective and discussion regarding the importance of vaccine delivery technology and multidisciplinary efforts to achieve global vaccination and ultimately well-being.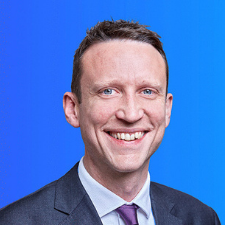 Inspirational note by Dr. Andrew L. Lewis
Development and approval of rybelsus (oral semaglutide): ushering in a new era in peptide delivery
In this Inspirational Note, Dr. Andrew Lewis and coauthors feature an amazing and innovative discovery that is changing the paradigm of oral peptide delivery.
---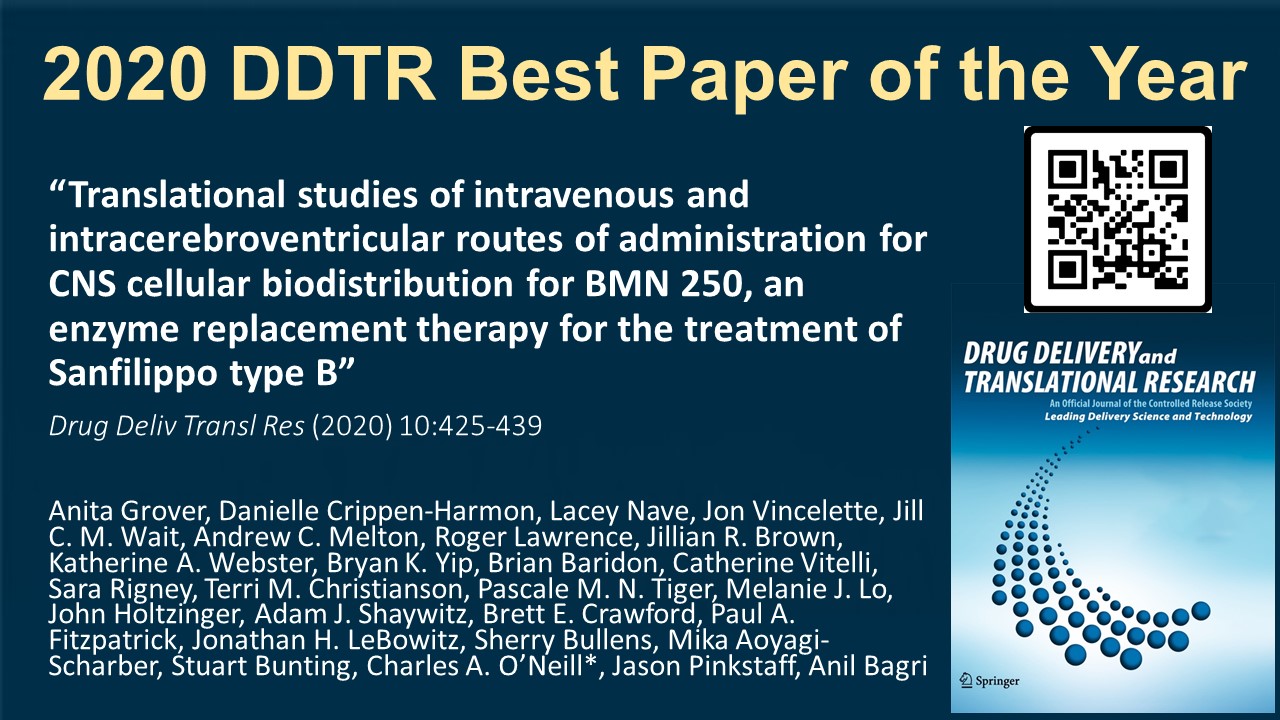 2020 DDTR Best Paper of the Year: Translational studies of intravenous and intracerebroventricular routes of administration for CNS cellular biodistribution for BMN 250, an enzyme replacement therapy for the treatment of Sanfilippo type B.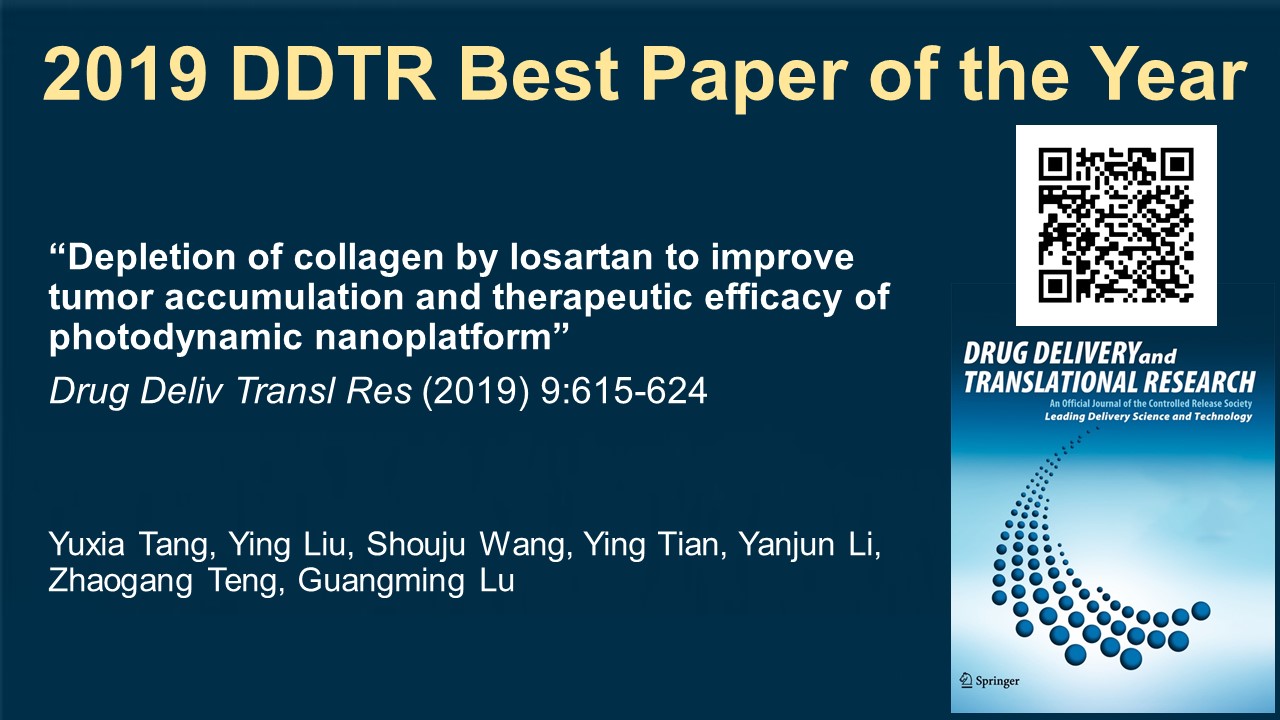 2019 DDTR Best Paper of the Year: Depletion of collagen by losartan to improve tumor accumulation and therapeutic efficacy of photodynamic nanoplatforms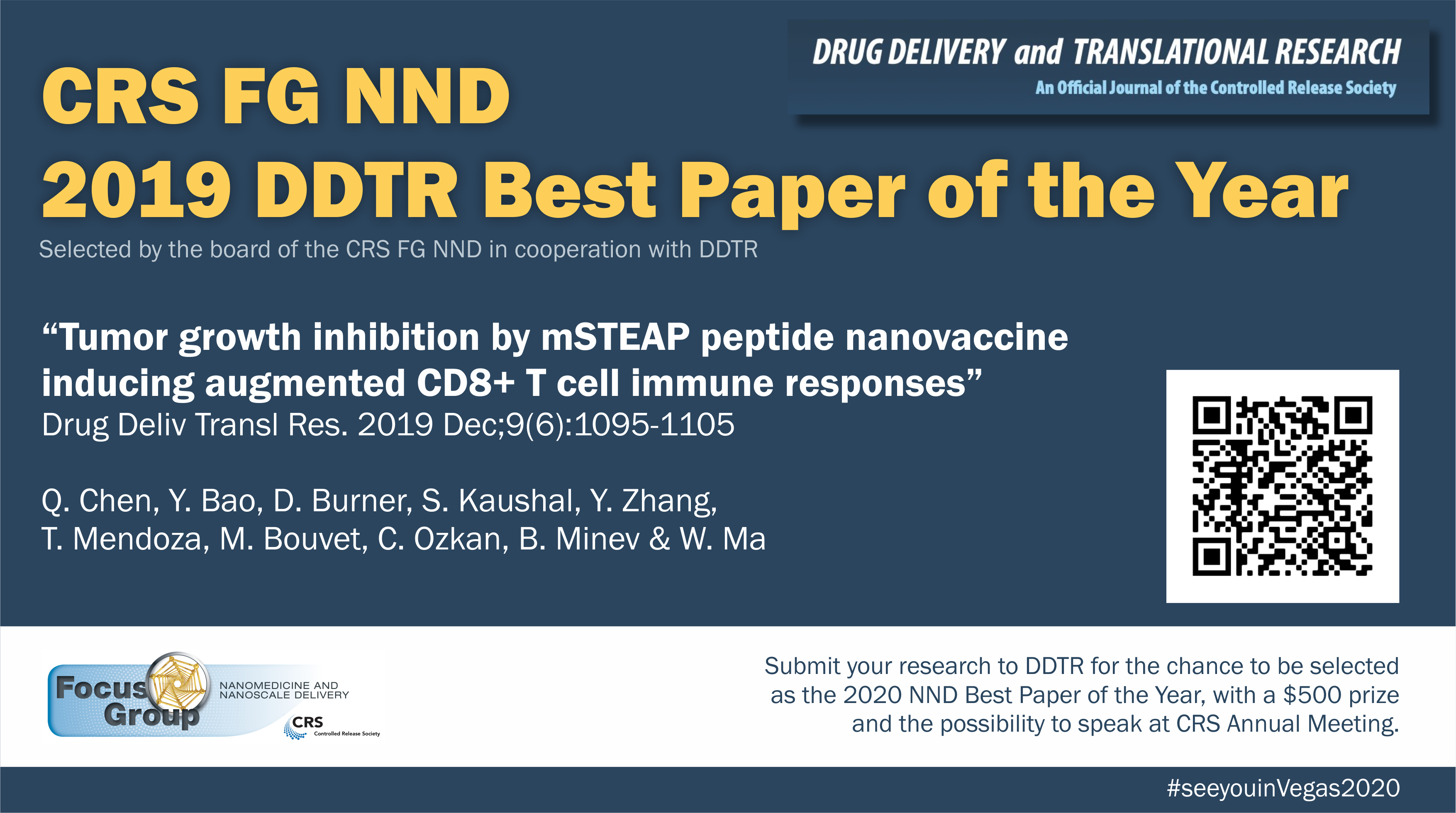 2019 CRS Nanomedicine and Nanoscale Delivery (NND) Best Paper of the Year: Tumor growth inhibition by mSTEAP peptide nanovaccine inducing augmented CD8+ T cell immune responses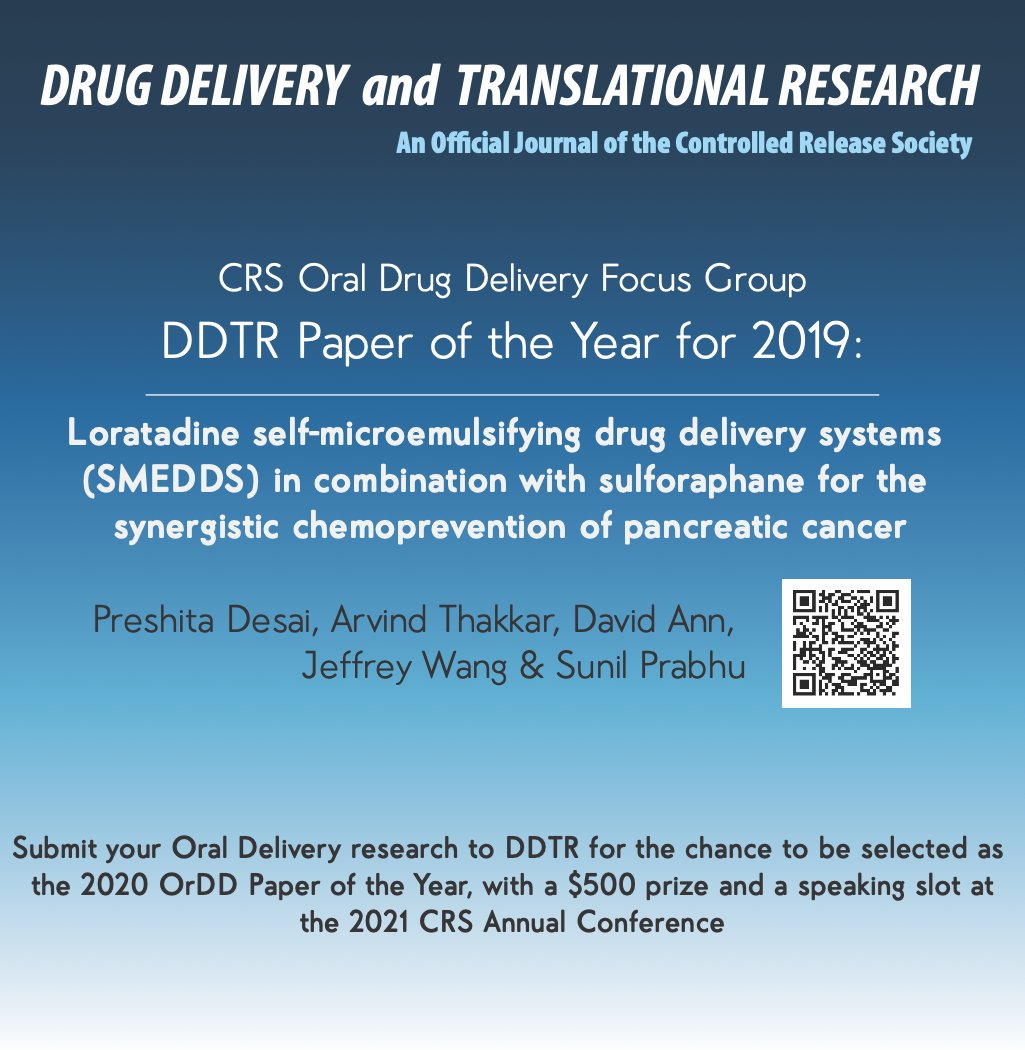 2019 DDTR CRS Oral Drug Delivery Focus Group Paper of the Year Award: Loratadine self-microemulsifying drug delivery systems (SMEDDS) in combination with sulforaphane for the synergistic chemoprevention of pancreatic cancer
Read DDTR's First Inspirational Note: Contraceptive technologies for global health: ethically getting to safe, effective and acceptable options for women and men
---
ISSN: 2190-3948
Editor-in-Chief:
Maria José Alonso, PhD - University of Santiago de Complotela, Spain