CRS members receive a free online subscription
Drug Delivery and Translational Research is a journal published by CRS, providing a unique forum for scientific publication of high-quality research that is exclusively focused on translational aspects of drug delivery. The journal is published 6 times a year and will be available online to CRS members as part of their annual dues.
Access DDTR Online                Editor-in-Chief Article                Enjoy Articles of DDTR
 
We welcome research focused on the following areas of translational drug delivery research:
Designing and developing novel drug delivery systems, with a focus on their application to disease conditions
Preclinical and clinical data related to drug delivery systems
Drug distribution, pharmacokinetics, clearance, with drug delivery systems as compared to traditional dosing to demonstrate beneficial outcomes
Short-term and long-term biocompatibility of drug delivery systems, host response
Biomaterials with growth factors for stem-cell differentiation in regenerative medicine and tissue engineering
Image-guided drug therapy
Nanomedicine
Devices for drug delivery and drug/device combination products
In addition to original full-length papers, communications, and reviews, the journal will also include editorials, reports of future meetings, research highlights, and announcements pertaining to the activities of CRS.
DDTR Research Editors          DDTR Editorial Board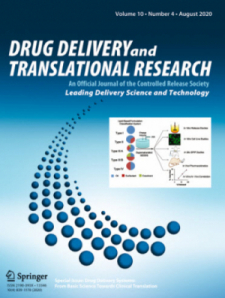 CRS Indian Chapter Special Issue of DDTR
Best Paper of the CRS Indian Chapter Special Issue of DDTR: Supersaturated LFCS type III self-emulsifying delivery systems of sorafenib tosylate with improved biopharmaceutical performance: QbD-enabled development and evaluation
Summary: Sorafenib, a first-line drug for advanced liver cancer, exhibits low and inconsistent oral bioavailability due primarily to its poor aqueous solubility, extensive first-pass metabolism and high level drug efflux by P-gp. Administration of sorafenib at high doses, necessary for meaningful therapeutic actions, increases the intensity of associated side effects. Therefore, efforts were undertaken to develop supersaturated Type-III self-emulsifying delivery system (SEDDS) for efficient and safe delivery of sorafenib, capitalizing the ease of preparation, biocompatibility, biodegradability, ability to bypass first-pass metabolism, high drug loading capacity, colloidal stability for long-term storage, and excellent scalability. Promising outcomes in diverse experimental studies corroborate immense potential of the supersaturated Type-III SEDDS in augmenting the chemotherapeutic efficacy of sorafenib while minimizing safety concern.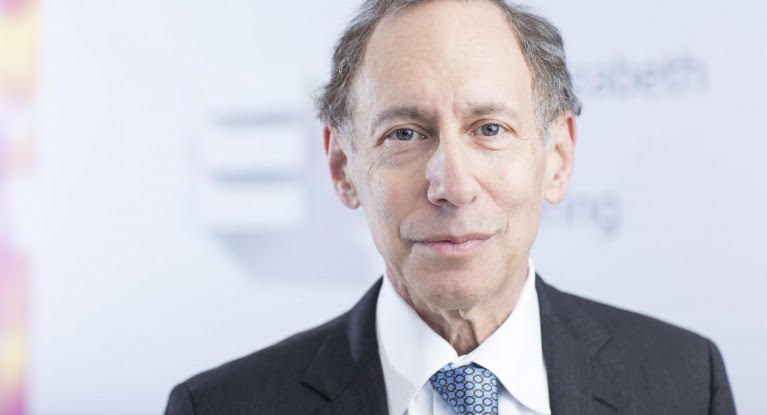 Inspirational Note from Dr. Jeff Hrkach and Prof. Bob Langer: "From micro to nano: evolution and impact of drug delivery in treating disease"  
"As editor-in-chief of DDTR, I am honored to bring such inspiration to the DD community. Many thanks to Bob and Jeff!"
Prof. Maria José Alonso, Editor-in-Chief of the Drug Delivery and Translational Research (DDTR) Journal, Past President of the Controlled Release Society
---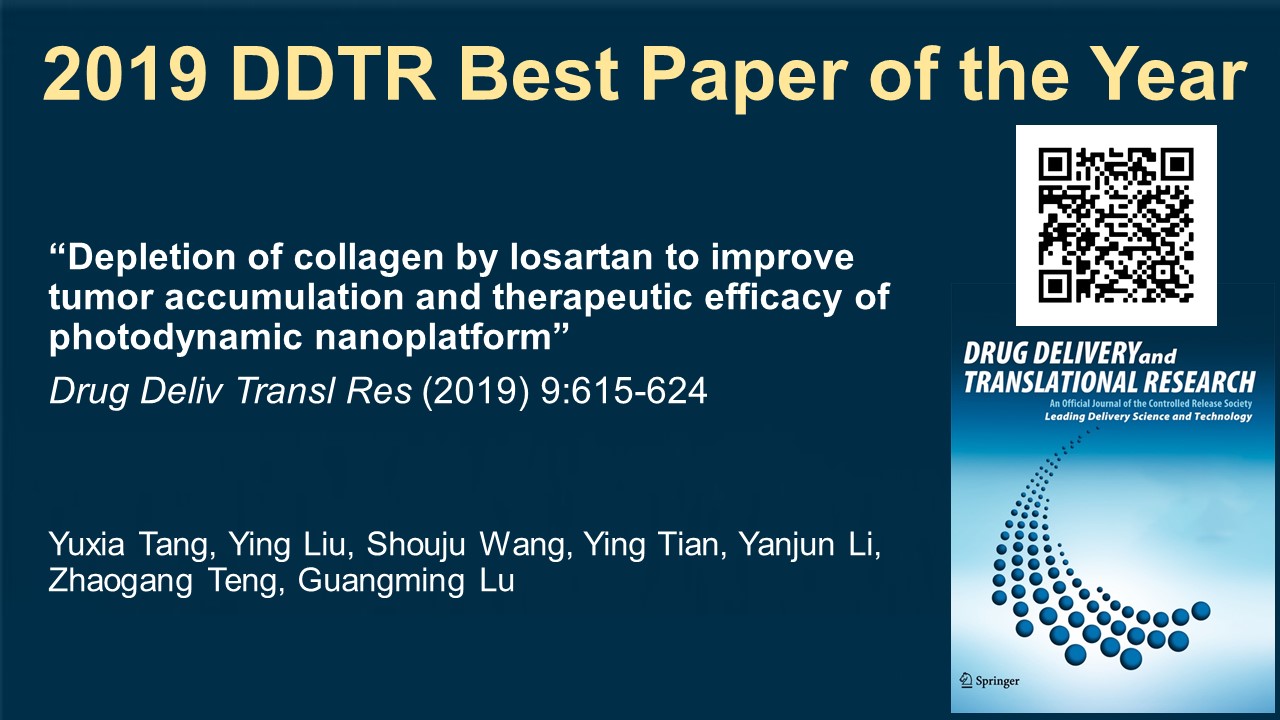 2019 DDTR Best Paper of the Year: Depletion of collagen by losartan to improve tumor accumulation and therapeutic efficacy of photodynamic nanoplatforms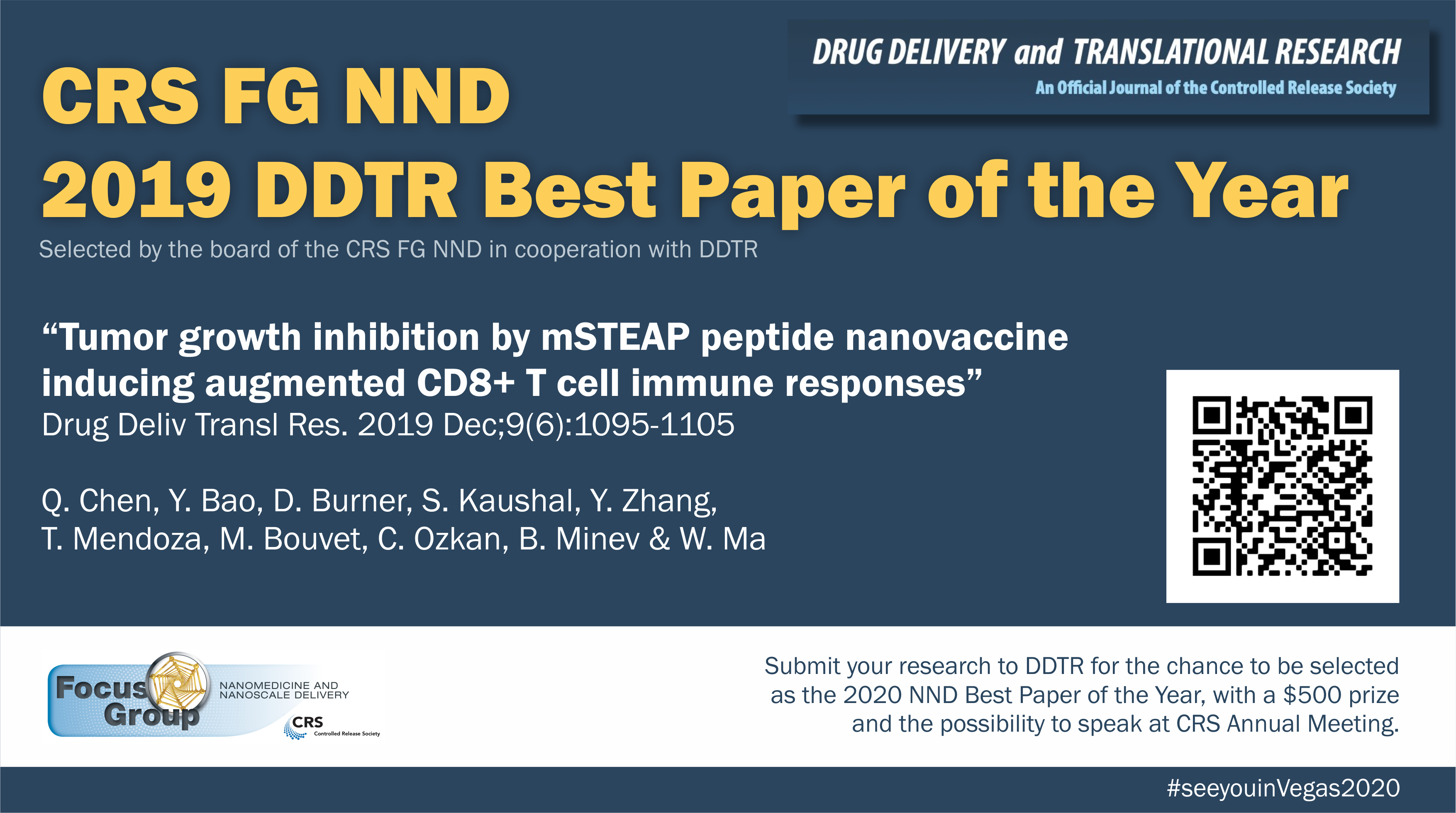 2019 CRS Nanomedicine and Nanoscale Delivery (NND) Best Paper of the Year: Tumor growth inhibition by mSTEAP peptide nanovaccine inducing augmented CD8+ T cell immune responses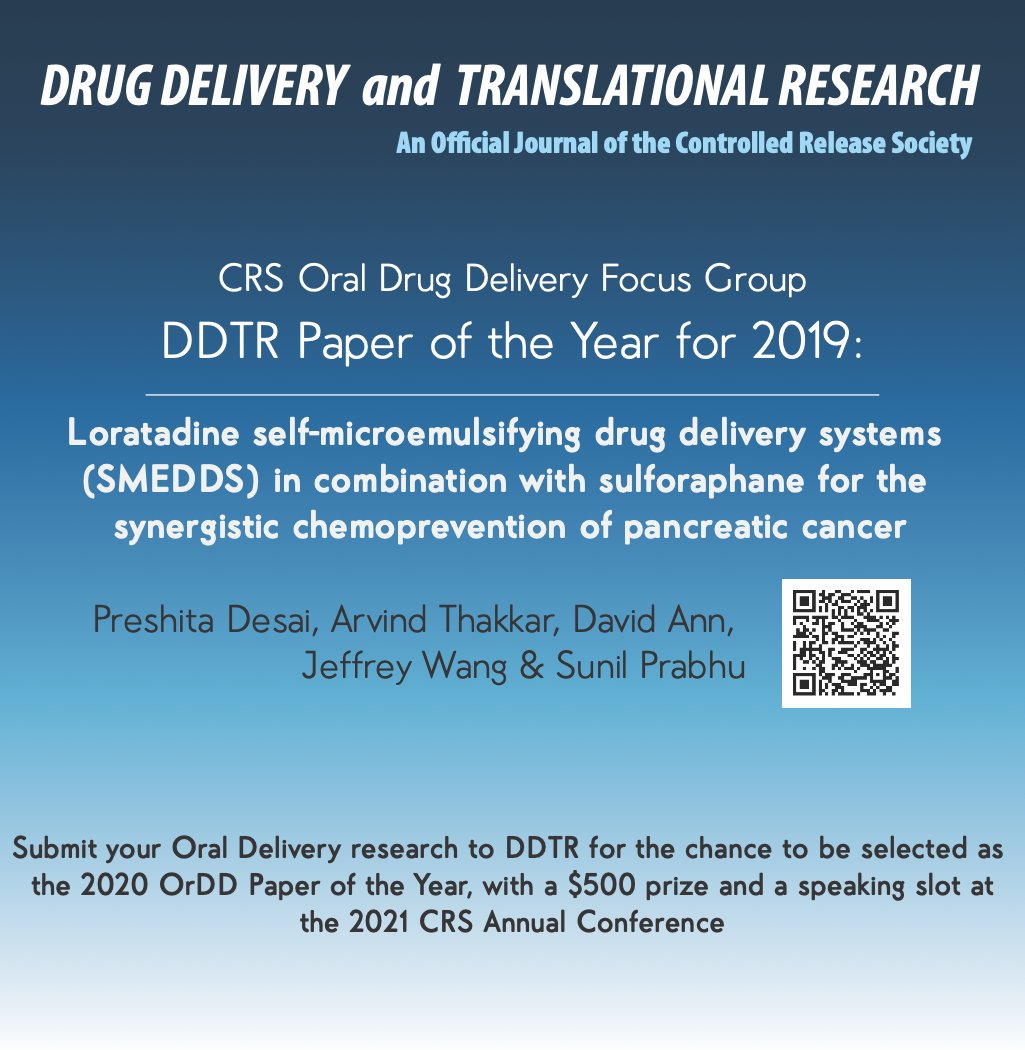 2019 DDTR CRS Oral Drug Delivery Focus Group Paper of the Year Award: Loratadine self-microemulsifying drug delivery systems (SMEDDS) in combination with sulforaphane for the synergistic chemoprevention of pancreatic cancer
Read DDTR's First Inspirational Note: Contraceptive technologies for global health: ethically getting to safe, effective and acceptable options for women and men
---
ISSN: 2190-3948
Editor-in-Chief:
Maria José Alonso, PhD - University of Santiago de Complotela, Spain