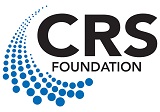 Honoring CRS Leaders of the Present and Past
The fellowships and student travel grants are named in honor of Controlled Release Society leaders who have made exceptional lifetime contributions to delivery science. In 2015, the Foundation shifted their focus to funding student travel grants. 
2018 Kinam Park Student Travel Grant Program
Awarded to 10 students to attend the 2018 CRS Annual Meeting in New York, New York
2017 Robert Langer Student Travel Grant Program
Awarded to 7 students to attend the 2017 CRS Annual Meeting in Boston, Massachusetts.
2016 Allan Hoffman Student Travel Grant Program
Awarded to 12 students to attend the 2016 CRS Annual Meeting in Seattle, Washington.
2015 Nicholas Peppas Student Travel Grant Program
Awarded to 6 students to attend the 2015 CRS Annual Meeting in Edinburgh, Scotland.
2014 Alexander "Sandy" Florence Fellowship
Awarded to Christopher Nelson, developing technologies for genome engineering in the laboratory of Prof. Charles Gersbach at Duke University. 
2012 Sung Wan Kim Postdoctoral Fellowship
Awarded to Tram Dang, researching engineering high throughput in vitro systems for the investigation of immuhological interaction at Professor Ali Khademhosseini laboratory at Brigham and Women's Hospital, Harvard Medical School.
2011 Tsuneji Nagai Postdoctoral Fellowship 
Awarded to Soo Hyeon Lee, working on the design of novel macromolecular conjugates for the delivery of antisense oligonucleotides to the colonic mucosa, with Professor Jean-Christophe Leroux's group at ETH Zurich.

2010 Jorge Heller Postdoctoral Fellowship
Awarded to Qun Wang, researching the use of intestinal stem cells to treat colorectal cancer through regenerative medicine, within Professor Robert Langer's laboratory at MIT and Harvard Medical School.
2009 Joseph R. Robinson Postdoctoral Fellowship
Awarded to David Nhu Nguyen, investigating how a novel vaccine adjuvant activates immune responses, in the laboratory of Dr. David Lewis at Stanford University while pursuing a medical degree.
The CRS Foundation thanks individual and corporate donors for making the programs possible.