The Controlled Release Society Nominations Committee announces the results for the 2020-2021 Board of Directors.  Please join us in welcoming these exceptional leaders to the CRS Board of Directors.
President-Elect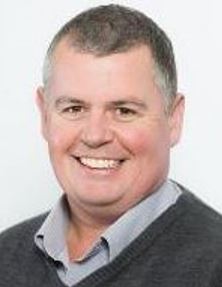 Ben Boyd, Ph.D., Monash University, Australia
Prof Ben Boyd is a colloid and physical chemist with a Ph.D. from the University of Melbourne (1999). After industry experience in the explosives and pharmaceutical industries, he commenced an academic position at Monash Institute of Pharmaceutical Sciences (MIPS) in 2004. His research group focuses on colloidal and structural aspects of lipids, lipid self-assembly and pharmaceutical systems, focused on controlling materials at the colloidal scale for delivery in pharma and other fields. His group is also active in developing new synchrotron X-ray-based characterization approaches for lipid and solid-state systems and they have published over 250 papers and received over 10000 citations. He is an elected Fellow and past Secretary of the Controlled Release Society (CRS), Past President of the Australian Chapter of CRS and is currently President of the Australian Colloid and Interface Society. He serves on the editorial boards of several journals including Co-editor of the Journal of Colloid and Interface Science and Editor for Asia for Drug Delivery and Translational Research.   
Secretary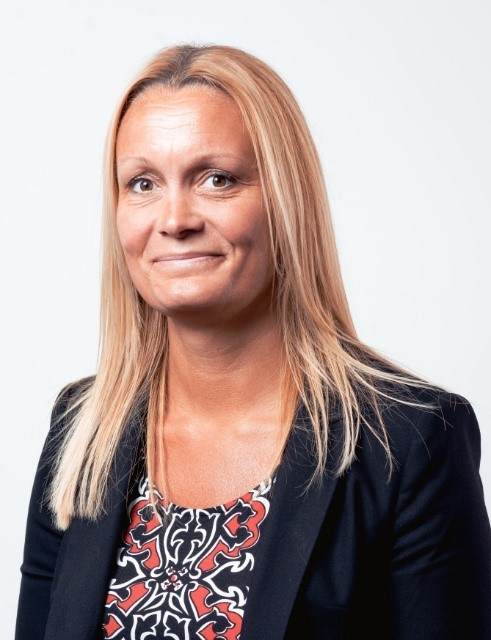 Ilva Rupenthal, Ph.D., University of Auckland, New Zealand
Dr. Rupenthal is an Associate Professor in the Department of Ophthalmology and the Director of the Buchanan Ocular Therapeutics Unit at the University of Auckland, New Zealand, which aims to translate ocular therapeutic related scientific research into the clinical setting, whether pharmaceutical, cell or technology-based. Her team is researching various drugs and drug delivery systems for the management of inflammatory and degenerative eye conditions, with some of the patented technologies licensed to biotechnology companies. She is a Special Issue Editor for Drug Delivery and Translational Research and as current Director-at-Large acts as the Local Chapter Board Liaison.
Treasurer-Elect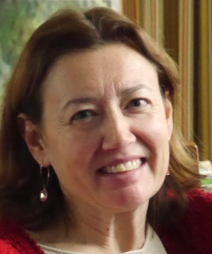 Maria Teresa Peracchia, Ph.D., Global Head of Sanofi, France
Maria Teresa Peracchia, Ph.D., is the Global Head, Drug Delivery and Product Integration within Biologics Drug Product Development (BioDPD) since March 2019. In her role, Maria Teresa is in charge of the drug delivery strategy of Biologics at Sanofi and coordinates internal activities and external collaborations.
Maria Teresa joined Sanofi in 1999. She has been instrumental in achieving the successful approval and launch of Dupilumab (Dupixent®) developed in collaboration with Regeneron, where she led the CMC team for Atopic Dermatitis and Asthma indications.  Through her leadership, Maria-Teresa gained broad exposure to development strategies and issues encountered during the development of biologics.
Prior to this, Maria-Teresa held several positions of increasing responsibility in the formulation and drug delivery groups within Sanofi. She has authored/ co-authored over 20 publications in the field of drug delivery and filed 8 patents.
Maria-Teresa holds a Ph.D. in Pharmacy from the University of Parma. She was a Visiting Scientist (1992-1994) in Prof. Robert Langer's lab at MIT, developing PEGylated polymeric nanoparticles (Science, 1994) and a post-doctoral fellow (1995-1998) with Prof. Patrick Couvreur at the University Paris-XI.
Maria Teresa has been an active CRS member since 1989. Recent involvement at CRS include:
Facilitator of the workshop "Accelerating the Development of Novel Subcutaneous Drug-Delivery Technologies" as member of the SC consortium, Annual Meeting Controlled Release Society, Valencia 2019
Moderator of the session "Focus on Innovation", Annual Meeting Controlled Release Society, Valencia 2019
Invited Panelist at the Discussion: "The perspective of the Industry in the Nanomedicine", Spanish-Portuguese Local Chapter Controlled Release Society, Santiago de Compostela 2020
Maria Teresa serves as an active Board Council member of the APGI (International Society of Drug Delivery, Sciences, and Technology, based in France) since 2001, and has served as treasurer of the French Society of Nanomedicine SFNano (formerly GTRV) from 2000 to 2009.
Since 2017, Dr. Peracchia has been part of the Gender Balance Network within Sanofi that advocates for women, empowering them in the workplace and promoting a culture of diversity.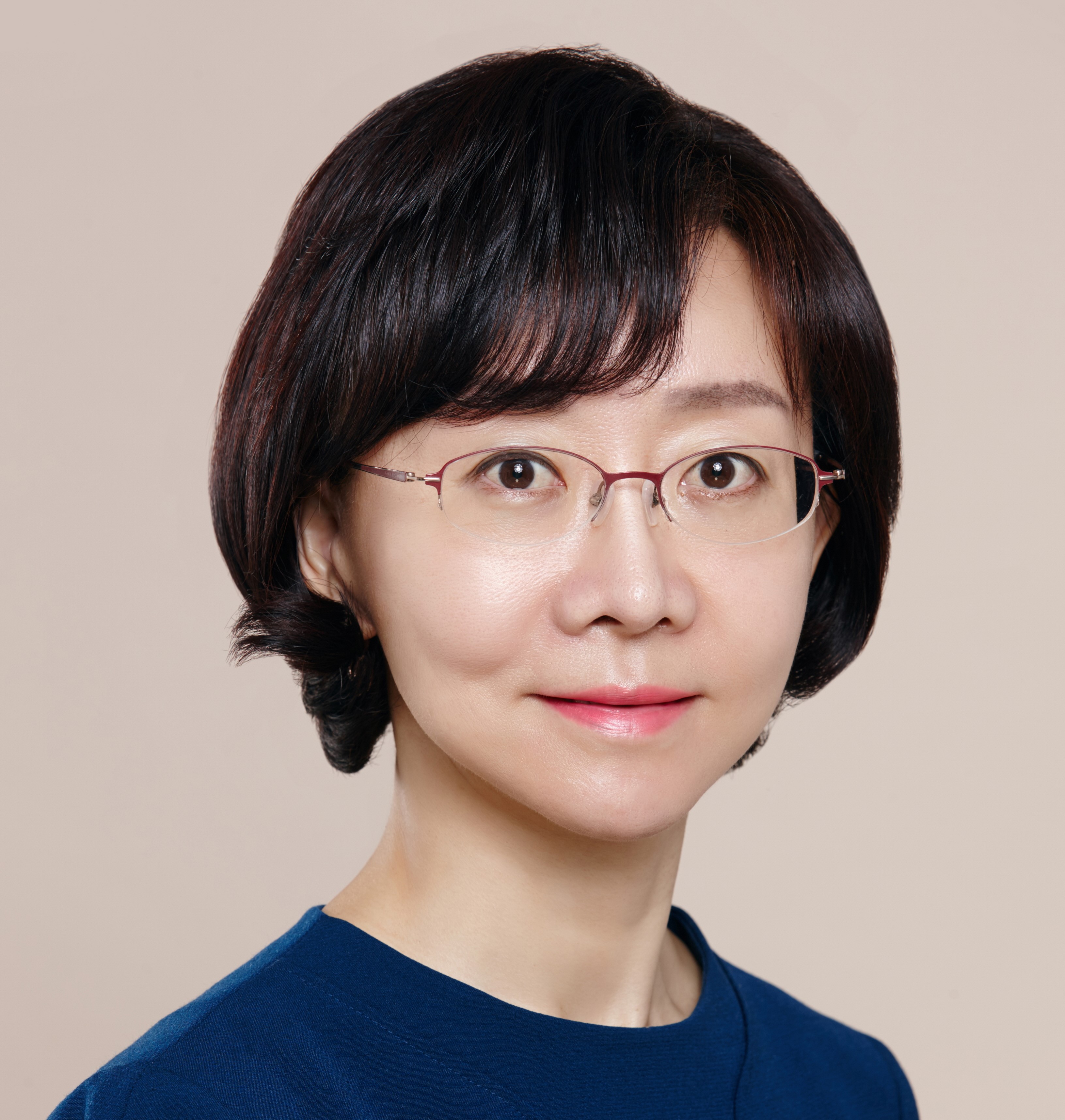 Yu-Kyoung Oh, Ph.D., College of Pharmacy at Seoul National University, Republic of Korea
Yu-Kyoung Oh is a professor of the College of Pharmacy at Seoul National University, Republic of Korea. She is a fellow of the Korean Academy Science and Technology. She received bachelor's and master's degrees from Seoul National University, and a Ph.D. degree from State Univ. of New York at Buffalo in 1994. She obtained postdoctoral training at Harvard Medical School (1994-1996). Her research interests focus on the delivery of chemical drugs and nucleic acid-based drugs using versatile nanobiomaterials. She has published more than 190 SCI papers and received 26 patents. She received an excellent research award from Seoul National University (2015). She is active in working with various committees of Korean government and received awards from National Prime Minister of Korea (2013), the minister of Ministry of Science and ICT in Korea (2017), superb research award from the Pharmaceutical Society of Korea (2018), Hwandang award from the Korean National Academy of Science and Technology (2018), and Seoul culture award (2019) from the mayor of Seoul. She has experience in leadership in her department and academic societies. She had served as a vice dean at the College of Pharmacy at Seoul National University (2013-2017) and currently serves as a vice president for the Korean Society of Pharmaceutical Sciences and Technologies, the major society for drug delivery scientists in Korea. She had served as an associate editor for the Journal of Controlled Release (2015-2019). She is an associate editor for the Asian Journal of Pharmaceutical Sciences and an editorial board member for Advanced Drug Delivery Review. For the Controlled Release Society, she had participated as a member of the Annual Meeting Program Committee for the 2018 CRS meeting. From 2020, she serves as a Deputy Editor-in-Chief for the Journal of Controlled Release.