President, Ben Boyd, Ph.D.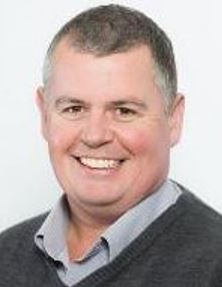 Prof Ben Boyd is a colloid and physical chemist with a Ph.D. from the University of Melbourne (1999). After industry experience in the explosives and pharmaceutical industries, he commenced an academic position at Monash Institute of Pharmaceutical Sciences (MIPS) in 2004. His research group focuses on colloidal and structural aspects of lipids, lipid self-assembly and pharmaceutical systems, focused on controlling materials at the colloidal scale for delivery in pharma and other fields. His group is also active in developing new synchrotron X-ray-based characterization approaches for lipid and solid-state systems and they have published over 250 papers and received over 10000 citations. He is an elected Fellow and past Secretary of the Controlled Release Society (CRS), Past President of the Australian Chapter of CRS and is currently President of the Australian Colloid and Interface Society. He serves on the editorial boards of several journals including Co-editor of the Journal of Colloid and Interface Science and Editor for Asia for Drug Delivery and Translational Research.
President-Elect, Christine Allen, Ph.D.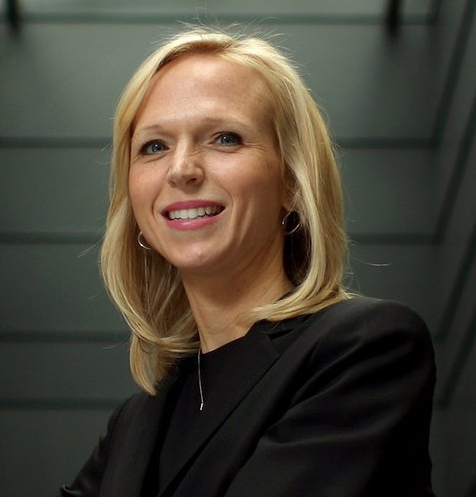 Dr. Christine Allen is the Associate Vice-President and Vice-Provost, Strategic Initiatives   (AVPVP SI) at the University of Toronto (UofT). In this role, she leads the identification,   assessment, prioritization and support of strategic, cross-divisional, excellence-driven,   institutional research initiatives. She is a full professor in the Leslie Dan Faculty of Pharmacy   and holds a PhD in chemistry. Her research focuses on the design of innovative materials and   drug delivery technologies. She is the co-founder and served as President of Nanovista Inc., a company focused on high-precision, image-guided cancer therapy. Professor Allen has received career awards from CIHR/Rx&D, the Canadian Society for Pharmaceutical Sciences (CSPS) and the Association of Faculties of Pharmacy of Canada. She is a fellow of CSPS, the Controlled Release Society (CRS) and the Canadian Academy of Health Sciences. She is the Editor-in-Chief of the Journal of Controlled Release and an appointed member of the Governing Council of the Natural Sciences and Engineering Research Council of Canada. Christine is a strong advocate of equity, diversity and inclusion (EDI) in research and innovation. She is the chair of the inaugural standing committee on EDI in Research and Innovation at UofT, an unconscious bias facilitator and founder of the UofT Women in STEM: Leading and Reading book club.  She is a dedicated member of the CRS serving previously as a board member and Treasurer of the society. 
Immediate Past-President, Yvonne Perrie, Ph.D.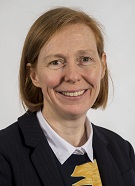 Yvonne Perrie is Professor in Drug Delivery within the Strathclyde Institute of Pharmacy and Biomedical Sciences, University of Strathclyde, Glasgow, Scotland. She gained her PhD from the University of London (1998) investigating the role of liposomes for drug delivery. She then worked developing liposome drug delivery platform technology. Yvonne joined Aston University in 2000 and was appointed Professor in Drug Delivery in 2007. In 2016, Yvonne moved to the University of Strathclyde as part of the Global Talent Appointment Programme. Yvonne's research is multi-disciplinary and is focused on the development of drug delivery systems to facilitate the delivery of drugs and vaccines.
Secretary, Twan Lammers, Ph.D.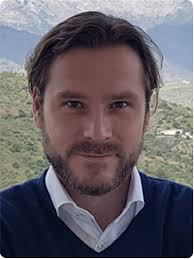 Twan Lammers obtained a D.Sc. in Radiation Oncology from Heidelberg University in 2008 and a Ph.D. in Pharmaceutics from Utrecht University in 2009. In the same year, he started the Nanomedicine and Theranostics group at RWTH Aachen University in Germany. In 2014, he was promoted to full professor of medicine at RWTH Aachen University Clinic. He has held secondary appointments at the Universities of Utrecht and Twente in the Netherlands. The Lammers lab aims to individualize and improve disease treatment by combining drug targeting with imaging. To this end, image-guided (theranostic) drug delivery systems and tissue-engineered implants are being developed, as well as materials and methods to monitor and modulate tumor growth, angiogenesis, inflammation, fibrosis and metastasis. Lammers has published over 250 papers. His work has been cited >15000 times (h-index 67). He received multiple scholarships and awards, including a starting, a consolidator and two proof-of-concept grants from the European Research Council, the young investigator award of the Controlled Release Society, the Adritelf International Pharmaceutical Sciences Award and the International Award from the Belgian Society for Pharmaceutical Sciences. He is a member of the editorial board of 10 journals, including the Journal of Controlled Release (associate editor for Europe), Drug Delivery and Translational Research (inspirational notes) and Molecular Imaging and Biology (nanomaterials and delivery platforms). Since 2019, he has been included in the Clarivate Analytics list of Highly Cited Researchers. Lammers has been active in the Controlled Release Society since 2008. He is involved in the German and BNLF local chapters. He has served on the Annual Meeting Program Committee and the Young Investigator Award Committee. He currently is director-at-large and board liaison for the Young Scientist Committee.
Treasurer, Maria-Teresa Peracchia, Ph.D.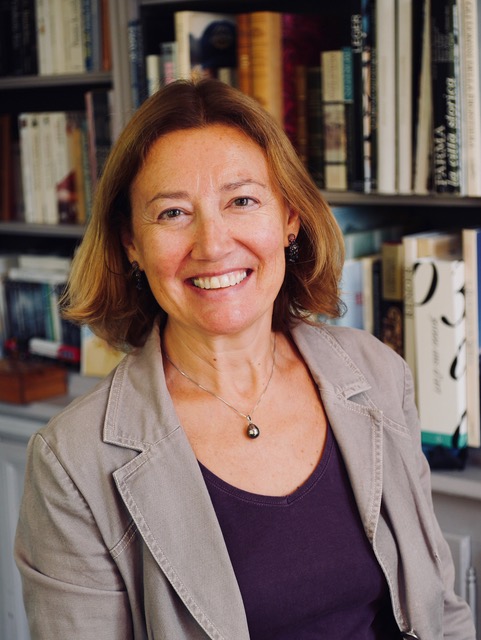 Maria Teresa Peracchia is the Global Head of CMC Strategy & Execution in the Sanofi mRNA Center of Excellence, leading the CMC Project Leaders team and in charge of designing and aligning the End-to-End CMC strategy. Maria-Teresa holds a Ph.D. in Pharmaceutics from the University of Parma, Italy. During her PhD, supervised by Professor Paolo Colombo, she was a Visiting Scientist (1992-1994) in Professor Robert Langer's lab at MIT, developing PEGylated polymeric nanoparticles. She was a post-doctoral fellow (1995-1998) with Prof. Patrick Couvreur at the University Paris-Saclay, focusing her work on the design of new PEGylated nanoparticles from polymer chemistry to in vivo biodistribution. During her PhD and postdoc, she has authored/ co-authored over 20 publications in the field of drug delivery and filed 8 patents. Maria Teresa joined Sanofi in 1999. She held several positions of increasing responsibility in formulation development, drug delivery and CMC project management. From 2013 to 2019, she served as CMC Project Leader for Dupilumab (Dupixent®) developed in collaboration with Regeneron, where she led the CMC team through successful submission, registration and launch of Dupilumab for Atopic Dermatitis and Asthma indications.  In her last role of Global Head of Drug Delivery of Biologics in the CMC Global Development organization, she established novel delivery technology capabilities at Sanofi through focused internal work and external partnerships.
In Sanofi, Maria Teresa is part of the Gender Balance Network that advocates for women, empowering them in the workplace and promoting a culture of diversity. Among her initiatives in this network, she has been leading the organization of the workshop "Increase your Impact- Develop your Personal BRAND".
Maria Teresa has been always engaged in supporting and championing young scientists: she has mentored several Masters students, supervised many trainees, and in 2019 been successful in securing sponsorship to finance travel grants for young scientists to attend international meetings.
Maria Teresa has been on the Board of Directors of the Controlled Release Society since 2020, serving as treasurer elect and then as treasurer.
Treasurer-Elect, Ronald Smith, Ph.D.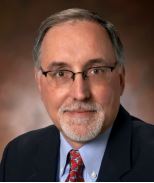 Ronald L. Smith, Ph.D., was recently Scientific Associate Vice President of Pharmaceutical   Sciences at Merck Research Laboratories leading Exploratory Products & Technologies. Dr.   Smith joined Merck in 2008 as Executive Director of Pharmaceutical Research and was   subsequently Head of Product Value Enhancement that translated technology-enabled   concepts into differentiated medicines. Prior to Merck, Dr. Smith led Exploratory   Biopharmaceutics & Drug Delivery at Bristol- Myers Squibb Company. He began his career   with the Procter & Gamble Company leading the research and product development of   enabling technologies for intranasal, buccal, mucoadhesive and transdermal drug delivery. Dr. Smith is a Fellow of the American Association of Pharmaceutical Scientists and served as past-Chair of the Pharmaceutics & Drug Delivery Section of AAPS and the Board of Scientific Advisors for the Controlled Release Society. He has held Adjunct faculty appointments at the University of Cincinnati College of Pharmacy and the School of Pharmacy at West Virginia University and received his degrees in Chemistry from West Chester University (BS) and the University of Iowa (PhD).
Director-at-Large, Alexander Kabanov, Ph.D. (3-year term through 2022)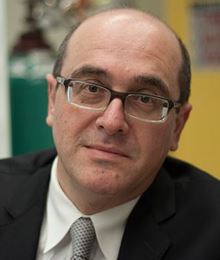 Alexander Kabanov is a Mescal S. Ferguson Distinguished Professor at the Eshelman School of Pharmacy, the University of North Carolina at Chapel Hill, where he heads the Center for Nanotechnology in Drug Delivery and the Carolina Institute for Nanomedicine. He graduated from the Moscow State University in 1984, where he also received Ph.D. in 1987 and D.Sc. in 1990. Since 1994 he has worked in the United States. He introduced new concepts in nanomedicine including polymeric micelles, DNA/polycation complexes, block ionomer complexes, nanogels, nanoparticle-macrophage carriers and exosomes for delivery of small drugs, nucleic acids and polypeptides to treat cancers and diseases of the central nervous system. He invented the first polymeric micelle technology for cancer drug delivery to enter the clinical trials and co-founded pharmaceutical companies to develop products based on polymeric micelles. He published over 300 scientific papers, holds 35 US patents and was named the Highly Cited Researcher in Pharmacology and Toxicology. He has founded the Nanomedicine and Drug Delivery symposium series (www.nanodds.org), Carolina Nanoformulation Workshop, chaired Gordon Research Conferences, served on the CRS Board of Scientific Advisors, CRS Bioactive Materials Track Program Chair, and NIH study section chair. He received numerous awards and was elected to Academia Europaea, fellow of the CRS, NAI and AIMBE.
Director-At-Large, Avi Schroeder, Ph.D. (3-year term through 2024)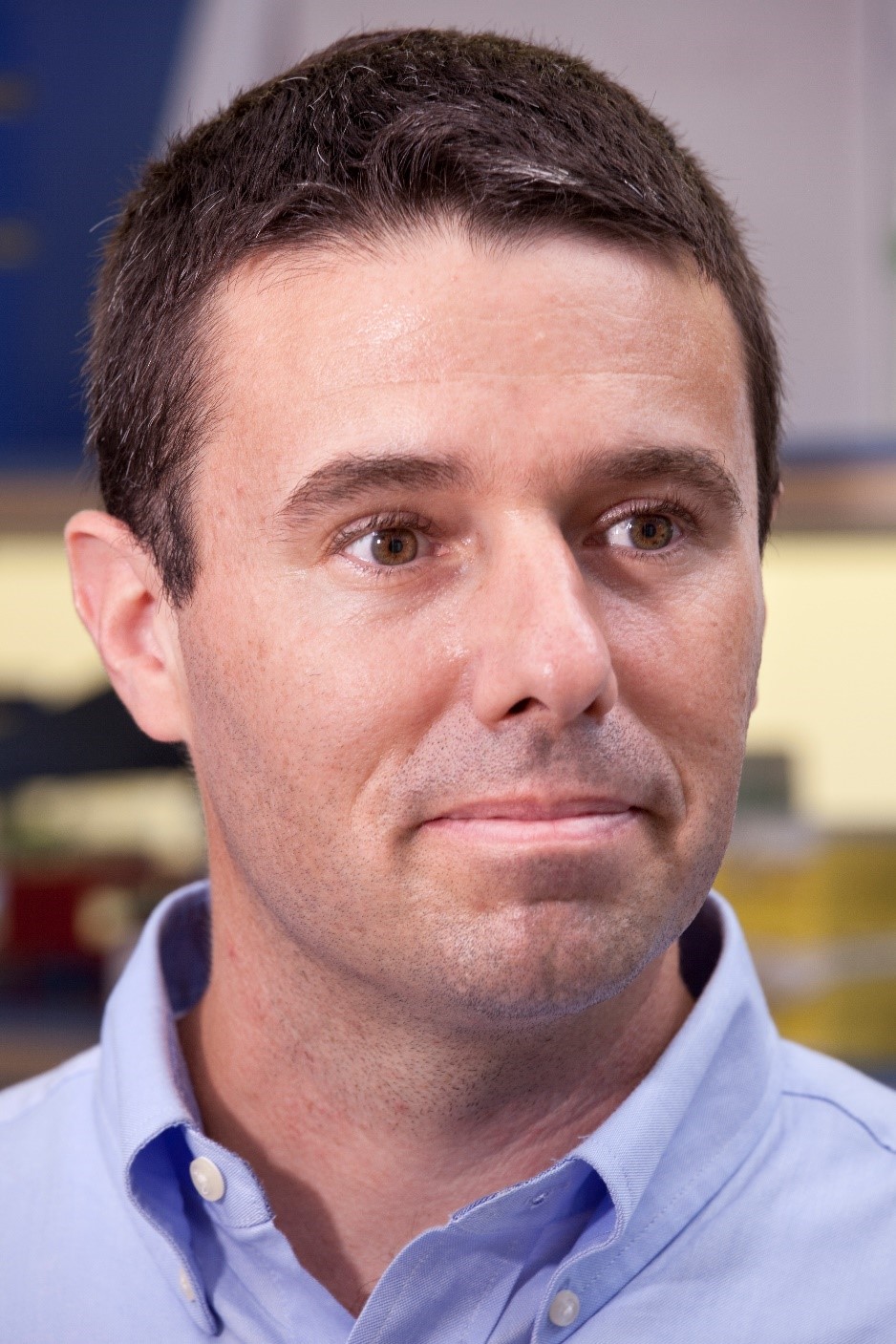 Avi Schroeder is a tenured Associate Professor of Chemical Engineering at the Technion – Israel Institute of Technology, where he heads the Laboratory for Targeted Drug Delivery and Personalized Medicine Technologies (https://www.schroederlab.com/ ). Dr. Schroeder conducted his Postdoctoral studies at the Massachusetts Institute of Technology, and his PhD jointly at the Hebrew and Ben Gurion Universities. Avi is the recipient of more than 30 national and international awards, including named a KAVLI Fellow, the Intel Nanotechnology-, TEVA Pharmaceuticals-, and the Wolf Foundation Krill Awards. Avi is the author of more than 50 research papers inventor of 19 patents and co-founder of multiple startup companies based on these discoveries. Schroeder is a member of Israel Young National Academy of Sciences, the President of the Israel Institute of Chemical Engineers and Chaired the CRS Local Chapters up to 2020.
Director-At-Large, Bruno Sarmento, Ph.D. (3-year term through 2024)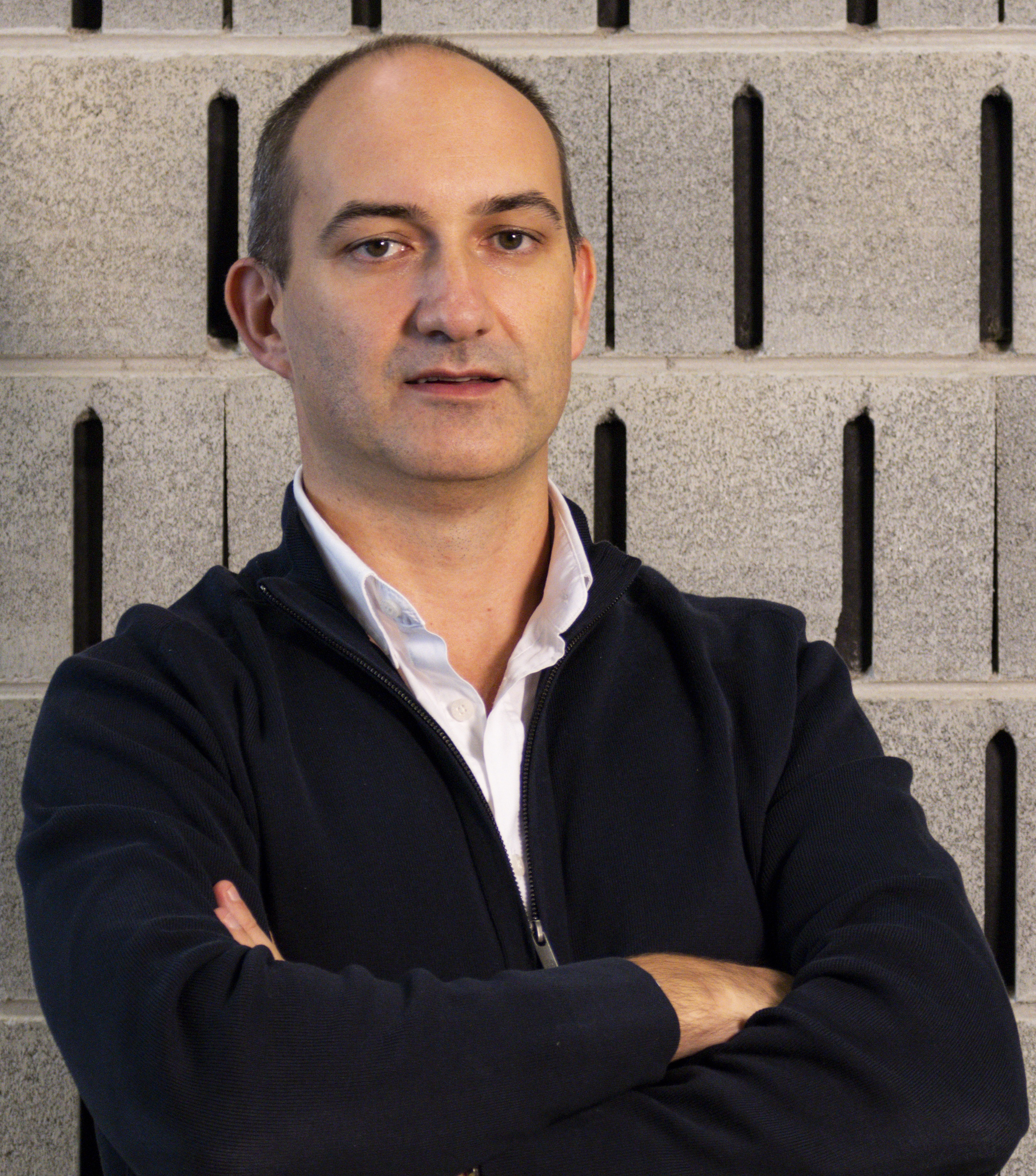 Dr Bruno Sarmento is Principal Investigator and Professor of Drug Delivery at Institute of Research and Innovation in Health (i3S) – University of Porto, the most important research center on biomedicine in Portugal. He gained his PhD from the University of Porto (2007), in collaboration with Queen's University, Canada, Copenhagen University, Denmark and University of Santiago de Compostela, Spain, developing innovative polymer-based nanoformulations for oral delivery of insulin. Bruno Sarmento was appointed professor in 2008, and entered i3S as Group Leader in 2012. Since 2019 is member of the Board of Directors of i3S – University of Porto. His scientific research is focused on the development of drug delivery systems, with special attention on nanotechnology, and their application to the pharmaceutical and biomedical fields. He is interested in engineering targeted nanomedicines by identifying novel biological targets, proposing new functional ligands and producing tailored nanoplatforms for the delivery of therapeutic molecules for managing cancer, infection and metabolic diseases. His research has contributed with fundamental insights to understand the mechanism of transport of nanoparticles at the tissue and cellular levels and on the advantages of nanosystems used for prevention, diagnostics and therapy. In particular, he is committed to unravel the real value of "nano" for mucosal drug delivery by developing mucodiffusive, molecular bioengineered nanoparticles for the oral delivery of antidiabetic peptides, establish advanced multistage functionalized nanoparticles for cancer diagnostic and treatment and nanotechnology-based formulations for preventing and treat infection diseases. He has also specialized in mucosal 3D tissue engineering models to validate functionalized nanomedicines and to perform in vitro/in vivo correlation. His research is aimed at translating with the industry, having established several collaboration agreements with international companies and participated as an entrepreneur in the creation of spin-offs. His work has attracted funding of >15 million €, from public and private entities, and pharmaceutical and medical devices industries. Bruno Sarmento published more than 370 papers (total citations of 16000; H-index 62) and was invited speaker in the most prestigious international scientific meetings. He has supervised 45 PhD students and 14 post-doctoral fellows, all of whom have shared their research at CRS annual meetings. Bruno Sarmento has enjoyed supporting CRS in various roles since he joined the Society in 2006, still as PhD student. This has included: Board member and vice-president of Spanish-Portugal CRS Local Chapter, Chair of the Nanomedicine and Nanoscale Drug Delivery Focus Group, Associate Editor of Drug Delivery and Translational Research and editor of several Special Issues, Editorial Board of the Journal of Controlled Release, Vice Chair for Technical Programming of the 2021 Annual Meeting and regular attendant of Annual Meetings organized by CRS since 2006.
Director-At-Large, Maria Vicent, Ph.D. (3-year term through 2024)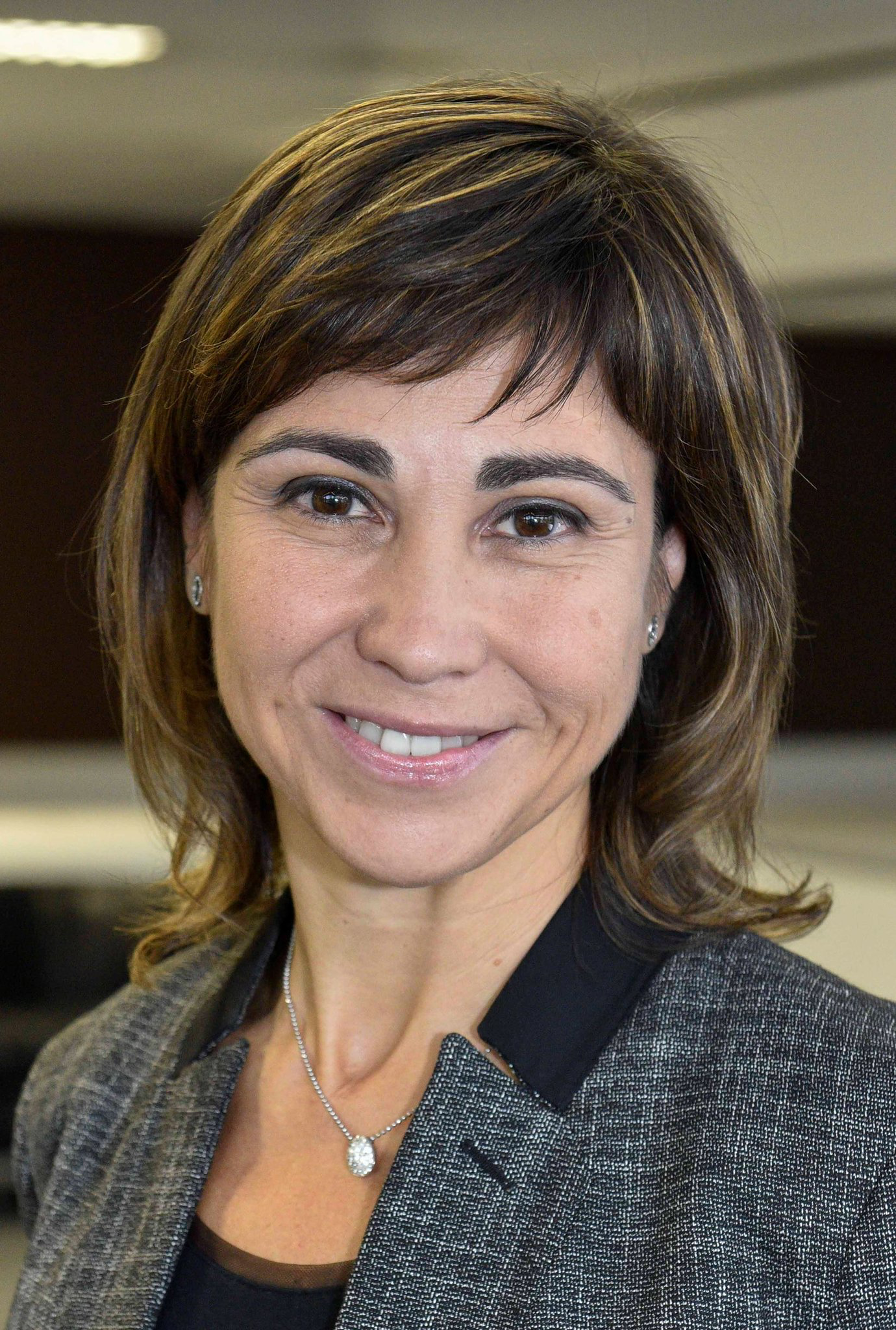 María J. Vicent gained her Ph.D. in 2001 from Univ. Jaume I (Spain) after several scientific stays at Fréchet's lab. (Univ. California Berkeley, USA). She moved to the Centre for Polymer   Therapeutics at Cardiff Univ with Prof. R. Duncan in 2002 after receiving a Marie Curie   Postdoctoral Fellowship. In 2004, María joined CIPF (Valencia, Spain) through a Marie Curie   Reintegration contract and became head of the Polymer Therapeutics Lab in 2006, where she oversees the Screening Platform- an ERIC-EU-OPENSCREEN specialist site and coordinates the Advanced Therapies Program. María's research group focuses on the application of polymer therapeutics in unmet clinical needs thanks to funding by national and EU grants. She has received several prizes and has been elected as a member of the AIMBE College of Fellows 2019. She has published over 125 papers and 10 patents, three already licensed to industry and a fourth used as the foundation of the company PTS (Valencia, Spain) in 2012. María was the SPLC-CRS president (2010-2013) and the AMPC chair of the annual CRS meeting in 2019. Currently acts as Associate European editor of DDTR, advisory board member of JCR, and executive editor of ADDR.
Director-At-Large, Yu-Kyoung Oh, Ph.D. (3-year term through 2023)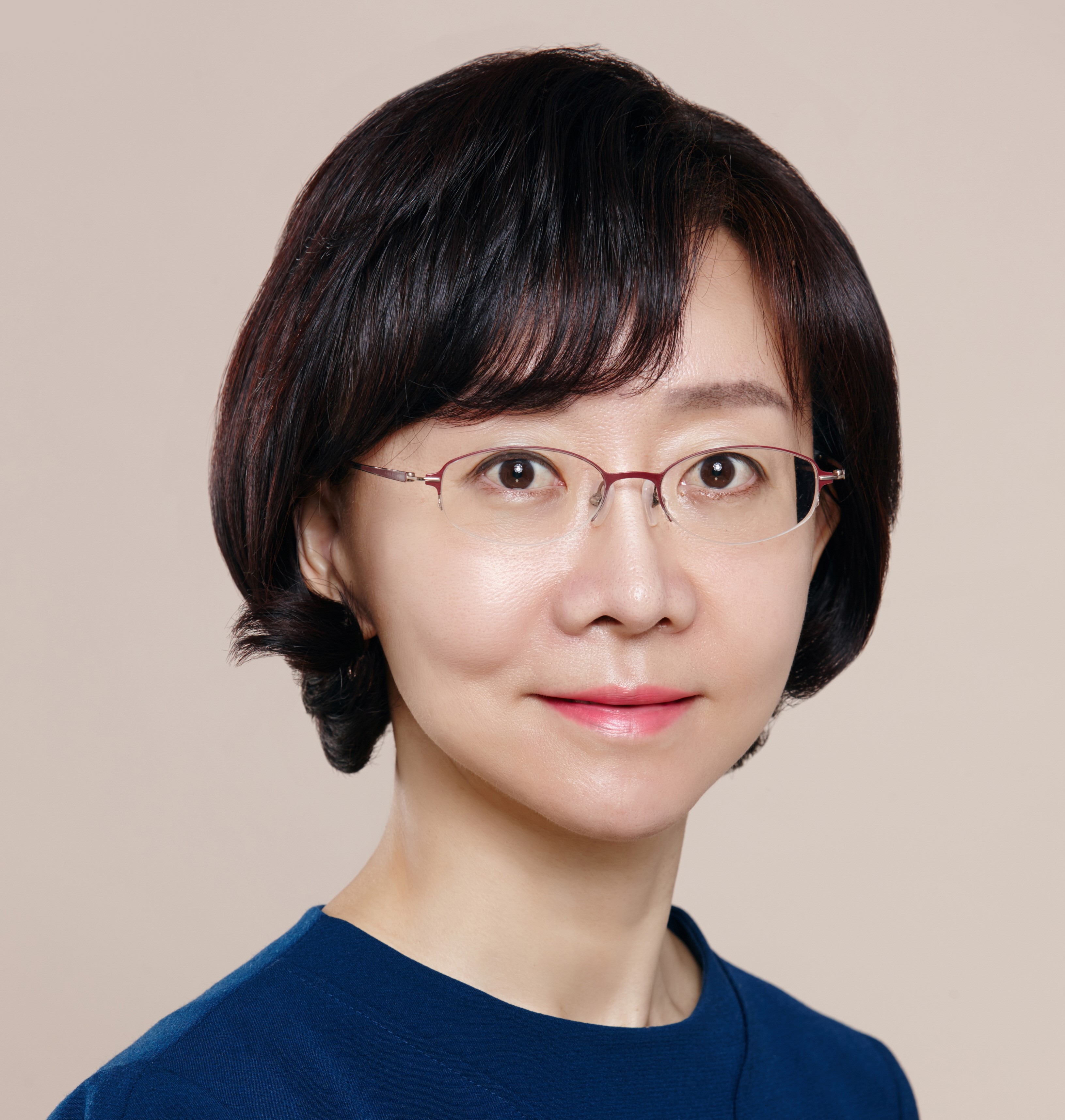 Yu-Kyoung Oh is a professor of the College of Pharmacy at Seoul National University, Republic of Korea. She is a fellow of the Korean Academy Science and Technology. She received bachelor's and master's degrees from Seoul National University, and a Ph.D. degree from State Univ. of New York at Buffalo in 1994. She obtained postdoctoral training at Harvard Medical School (1994-1996). Her research interests focus on the delivery of chemical drugs and nucleic acid-based drugs using versatile nanobiomaterials. She has published more than 190 SCI papers and received 26 patents. She received an excellent research award from Seoul National University (2015). She is active in working with various committees of Korean government and received awards from National Prime Minister of Korea (2013), the minister of Ministry of Science and ICT in Korea (2017), superb research award from the Pharmaceutical Society of Korea (2018), Hwandang award from the Korean National Academy of Science and Technology (2018), and Seoul culture award (2019) from the mayor of Seoul. She has experience in leadership in her department and academic societies. She had served as a vice dean at the College of Pharmacy at Seoul National University (2013-2017) and currently serves as a vice president for the Korean Society of Pharmaceutical Sciences and Technologies, the major society for drug delivery scientists in Korea. She had served as an associate editor for the Journal of Controlled Release (2015-2019). She is an associate editor for the Asian Journal of Pharmaceutical Sciences and an editorial board member for Advanced Drug Delivery Review. For the Controlled Release Society, she had participated as a member of the Annual Meeting Program Committee for the 2018 CRS meeting. From 2020, she serves as a Deputy Editor-in-Chief for the Journal of Controlled Release.