Board of Directors
2018 - 2019
President, Maria José Alonso, PhD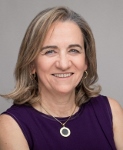 Dr. Alonso is Professor of Pharmaceutical Technology at the University of Santiago de Compostela (Spain). Her lab has pioneered numerous discoveries in the field of Nanopharmaceutical Technology and nanomedicine. She is the author of over 260 scientific contributions with more than 14,900 cites (H factor 68) and the inventor of 20 patent families. Prof. Alonso is also a fellow of the American Institute for Medical and Biological Engineering (AIMBE), a member of three Academies in Spain and a member of the US National Academy of Medicine (NAM). She is Editor-in-Chief of the Drug Delivery and Translational Research Journal.
Immediate Past-President, Tamara Minko, PhD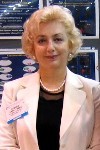 Dr. Minko is Distinguished Professor and Chair of the Department of Pharmaceutics at Rutgers, The State University of New Jersey. Her current research interests include drug delivery; biopharmaceutics; nanotechnology; molecular targeting; antisense oligonucleotides, siRNA and peptide delivery; mechanisms of multi-drug resistance; intracellular fate and molecular mechanisms of action of anticancer drugs; bioimaging; macromolecular therapeutics; preclinical evaluation of new therapeutics; modulation of cell death mechanisms during hypoxia. Professor Minko is author and co-author of more than 400 publications (peer-reviewed papers, books and textbook chapters, conference proceedings, patents). Many of her papers are well cited and published in prestigious journals with high impact factors.
President-Elect, Justin Hanes, PhD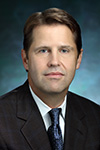 Dr. Hanes is the Lewis J. Ort Professor of Ophthalmology with joint appointments in Biomedical Engineering, Chemical & Biomolecular Engineering, Environmental Health Sciences, Neurosurgery, and Oncology at the Johns Hopkins University. His degrees are in Chemical Engineering from UCLA (B.S.) and MIT (Ph.D.), and he has completed a postdoctoral fellowship in Oncology and Neurosurgery at Johns Hopkins prior to beginning his faculty position in 1998. Professor Hanes is the Director of the Center for Nanomedicine at the Johns Hopkins University School of Medicine. He is also Director of Therapeutics for the Institute for NanoBioTechnology (INBT), which includes more than 170 faculty members and spans several divisions of the university.
Secretary, Yvonne Perrie, PhD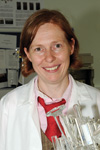 Yvonne Perrie is Professor in Drug Delivery within the Strathclyde Institute of Pharmacy and Biomedical Sciences, University of Strathclyde, Glasgow, Scotland. She gained her PhD from the University of London (1998) investigating the role of liposomes for drug delivery. She then worked developing liposome drug delivery platform technology. Yvonne joined Aston University in 2000 and was appointed Professor in Drug Delivery in 2007. In 2016, Yvonne moved to the University of Strathclyde as part of the Global Talent Appointment Programme. Yvonne's research is multi-disciplinary and is focused on the development of drug delivery systems to facilitate the delivery of drugs and vaccines.
Treasurer, Samir Mitragotri, PhD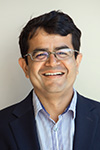 Dr. Mitragotri, is a Professor at the  Harvard University John A. Paulson School of Engineering and Applied Sciences. Dr. Mitragotri has made groundbreaking contributions to the field of biological barriers and drug delivery. He has established a fundamental knowledge-base of transport properties of skin including structure-permeation relationships, pioneered a large number of technologies including low-frequency ultrasound, pulsed microjet injector, high throughput screening (INSIGHT), skin penetrating peptides (SPACE peptide) and ionic liquids (CAGE) for transdermal delivery of proteins, peptides and nucleic acids.
Treasurer-Elect, David Putnam, PhD

Dr. Putnam is Professor of Biomedical Engineering and Professor of Chemical and Biomolecular Engineering at Cornell University, Ithaca, NY. He received his graduate training at the University of Utah. He was an NIH postdoctoral fellow in the Department of Chemical Engineering at MIT in the laboratory of Professor Robert Langer. He held a joint appointment at MIT and as a Scientific co-Founder of TransForm Pharmaceuticals, Inc., which was acquired by Johnson & Johnson in March, 2005. In 2008-2009 he was an Entrepreneur-in-Residence at PureTech Ventrures in Boston, MA where he focused on emerging technologies in the field of drug delivery.
Director-at-Large, Richard Korsmeyer (3-year term through 2019)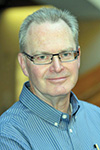 Richard Korsmeyer is an internationally-recognized executive leader and scientist providing advice to the pharmaceutical industry. Experienced with specialized drug delivery technology, as well as with generalized chemistry, manufacturing and controls (CMC) for development of pharmaceutical products. He has led, participated in, or supervised hundreds of Due Diligence evaluations for in-licensing, out-licensing, mergers, and acquisitions, including risk assessments and integration strategy. Much of Richard's experience has been related to creating strategies for implementing innovative technologies and product concepts, taking a holistic approach that includes patient needs and corporate objectives, as well as technical considerations and intellectual property.
Director-at-Large, Mark Prausnitz, PhD (3-year term through 2019)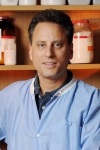 Dr. Prausnitz is Georgia Institute of Technology Regents' Professor, J. Erskine Love Jr. Chair in Chemical & Biomolecular Engineering and Director of the Center for Drug Design , Development and Delivery. He and his colleagues carry out research on biophysical methods of drug delivery, which employ micro-needles, ultrasound, lasers, electric fields, heat, convective forces and other physical means to control the transport of drugs, proteins, genes and vaccines into and within the body. His group is advancing micro-needles from device design and fabrication through pharmaceutical formulation and pre-clinical animal studies through studies in human subjects. In addition to developing a self-administered influenza vaccine using micro-needles, Dr. Prausnitz is translating micro-needles technology especially to make vaccination in developing countries more effective.
Director-at-Large, Ilva Rupenthal, PhD (3-year term through 2020)
Dr. Rupenthal isAssociate Professor in the Department of Opthalmology and Director of the Buchanan Ocular Therapeutics Unit at the University of Auckland.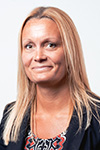 She received a BPharm from the Philipps-University of Marburg, Germany, in 2003 and completed a PhD on 'Ocular delivery of antisense oligonucleotides' with the School of Pharmacy and the Department of Ophthalmology, University of Auckland, in 2008. In 2010, Dr. Rupenthal was awarded a prestigious three-year New Zealand Science and Technology Postdoctoral Fellowship to establish an ocular pharmaceutics group within the New Zealand National Eye Centre. In 2013, she then received a prestigious $500,000 HRC Sir Charles Hercus Research Fellowship to continue her innovative research into stimuli-responsive ocular implants. Dr Rupenthal has received several awards including the 2016 HRC Celebrating Research Excellence Award and the 2014 University of Auckland Early Career Research Excellence Award, while also being a winner of the Spark Entrepreneurship Ideas Challenges in 2012 and 2014.
Director-at-Large, Twan Lammers, DSc, PhD (3-year term through 2021)

Dr. Lammers obtained a D.Sc. degree in radiation oncology from Heidelberg University in 2008 and a Ph.D. degree in pharmaceutics from Utrecht University in 2009. In the same year, he started the Nanomedicine and Theranostics group at the Institute for Experimental Molecular Imaging at RWTH Aachen University. In 2014, he was promoted to full professor at the faculty of medicine at RWTH Aachen University Hospital. Professor Lammers is also affiliated with the Universities of Twente and Utrecht in The Netherlands. He has published over 150 research articles and reviews and received awards, including the CRS Young Investigator Award. He is associate editor for Europe at the Journal of Controlled Release and serves on the editorial board of multiple other journals.
Director-at-Large, Steven Little, PhD (3-year term through 2021)

Dr. Little is currently the William Kepler Whiteford Endowed Professor of Chemical Engineering, Bioengineering, Pharmaceutical Sciences, Immunology, Ophthalmology and The McGowan Institute for Regenerative Medicine at the University of Pittsburgh. Steve also has served as the 12th Chairman of the Department of Chemical Engineering since 2012. Dr. Little is a Co-Founder of Qrono Inc. (a biomedical startup focused on controlled release-based cancer treatments) and OTERO Inc. (a biomedical startup focused on ocular drug delivery). His work has been highlighted in a wide range of journals including Journal of Controlled Release, Journal of the American Chemical Society, Angewandte Chemie, Proceedings of the National Academy of Sciences, ACS Nano, Advanced Materials, Biomaterials and Nature Methods. He has received a number of honors for his research. Steve currently serves as the Representative for CRS Focus Groups.