The Controlled Release Society Nominations Committee announces the candidates for the 2020-2021 Board of Directors.  As a member of the Controlled Release Society, you have the opportunity and responsibility to cast your vote. Each candidate is a CRS member devoted to the science and technology of controlled release.
President-Elect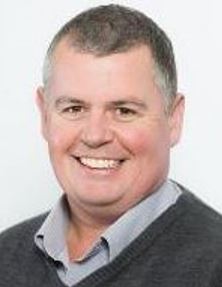 Ben Boyd, Ph.D., Monash University, Australia
Prof Ben Boyd is a colloid and physical chemist with a Ph.D. from the University of Melbourne (1999). After industry experience in the explosives and pharmaceutical industries, he commenced an academic position at Monash Institute of Pharmaceutical Sciences (MIPS) in 2004. His research group focuses on colloidal and structural aspects of lipids, lipid self-assembly and pharmaceutical systems, focused on controlling materials at the colloidal scale for delivery in pharma and other fields. His group is also active in developing new synchrotron X-ray-based characterization approaches for lipid and solid-state systems and they have published over 250 papers and received over 10000 citations. He is an elected Fellow and past Secretary of the Controlled Release Society (CRS), Past President of the Australian Chapter of CRS and is currently President of the Australian Colloid and Interface Society. He serves on the editorial boards of several journals including Co-editor of the Journal of Colloid and Interface Science and Editor for Asia for Drug Delivery and Translational Research.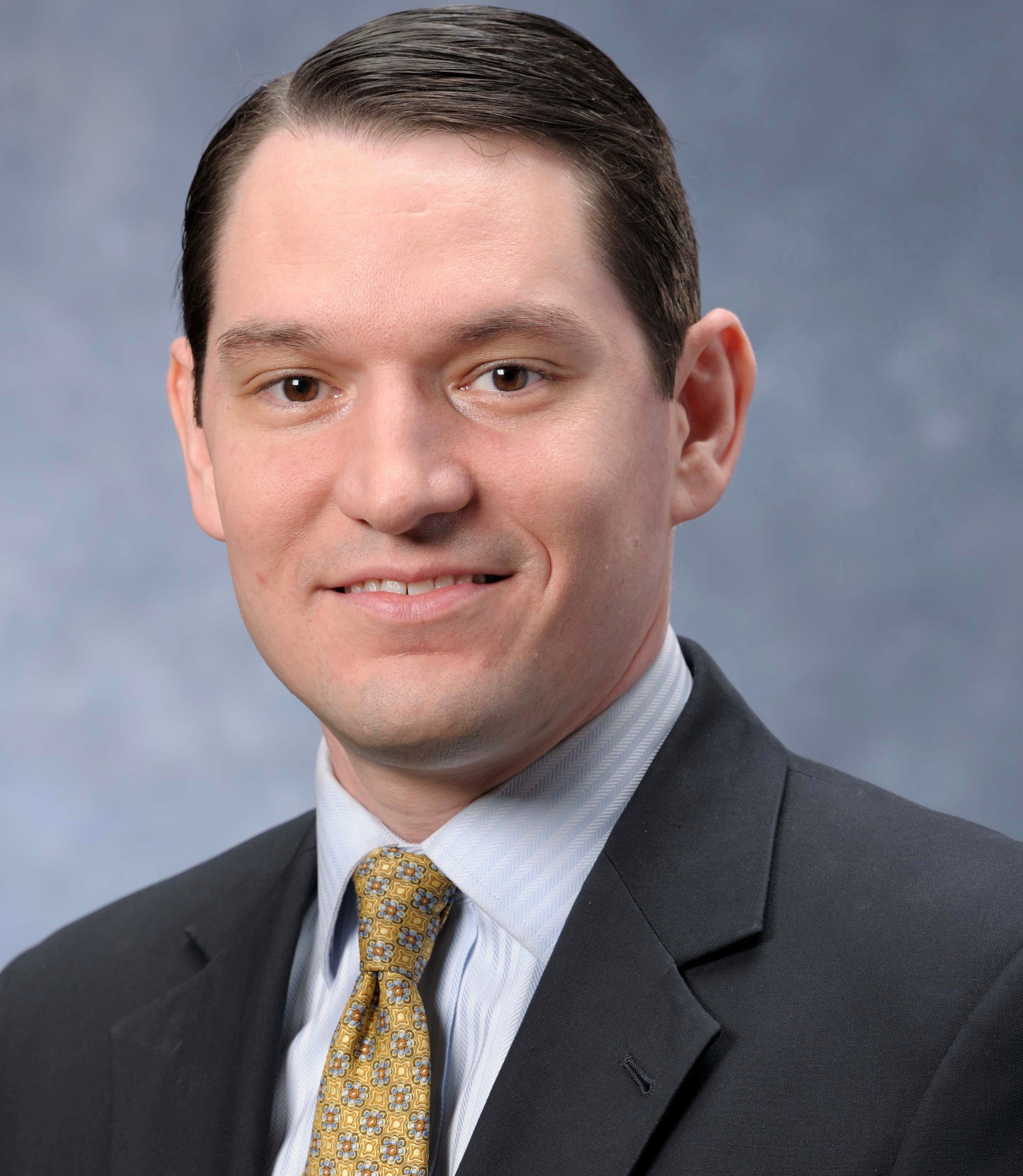 Steve Little, Ph.D., University of Pittsburgh, U.S.A.
Dr. Little currently holds the title of the William Kepler Whiteford Endowed Professor and Chair of Chemical Engineering at the University of Pittsburgh with appointments in Bioengineering, Pharmaceutical Sciences, Immunology, Ophthalmology and The McGowan Institute for Regenerative Medicine. He currently serves as Member-at-Large on the Board of Directors of the CRS, and also serves as the Program Chair for the 2020 Annual Meeting of the Society.  His prior contributions to the CRS include leading the establishment of the Focus Groups in the Society as well as the establishment of the Stars Collide Events at CRS Annual Meetings.  Dr. Little's research focuses on controlled release systems that mimic biological function (biomimetic drug delivery).  He is also a Co-Founder of Qrono Inc. (a biomedical startup focused on controlled release-based cancer treatments) and OTERO Inc. (a biomedical startup focused on ocular drug delivery) and serves on the editorial boards of several journals in the field of controlled release and drug delivery.    
Secretary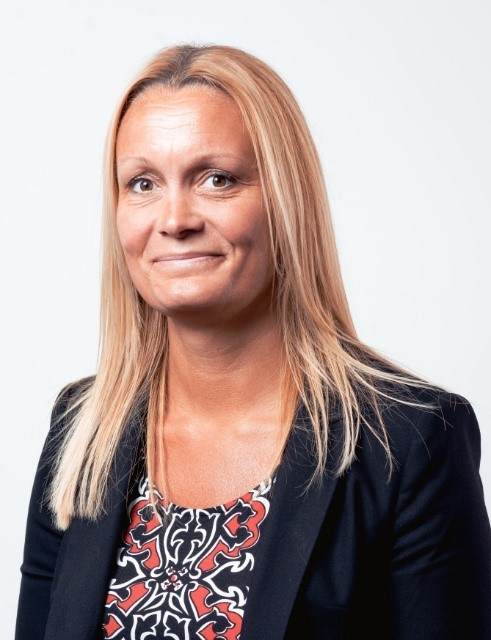 Ilva Rupenthal, Ph.D., University of Auckland, New Zealand
Dr. Rupenthal is an Associate Professor in the Department of Ophthalmology and the Director of the Buchanan Ocular Therapeutics Unit at the University of Auckland, New Zealand, which aims to translate ocular therapeutic related scientific research into the clinical setting, whether pharmaceutical, cell or technology-based. Her team is researching various drugs and drug delivery systems for the management of inflammatory and degenerative eye conditions, with some of the patented technologies licensed to biotechnology companies. She is a Special Issue Editor for Drug Delivery and Translational Research and as current Director-at-Large acts as the Local Chapter Board Liaison.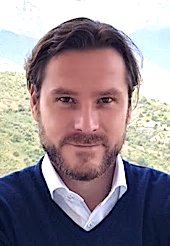 Twan Lammers, Ph.D., RWTH Aachen University, Germany
Dr. Lammers obtained a D.Sc. degree in Radiation Oncology from Heidelberg University in 2008 and a Ph.D. degree in Pharmaceutics from Utrecht University in 2009. In the same year, he started the Nanomedicine and Theranostics group at the Institute for Experimental Molecular Imaging at RWTH Aachen University Clinic. In 2014, he was promoted to full professor of medicine at RWTH Aachen. Dr. Lammers has published over 200 research articles and reviews and has received several scholarships and awards, including a Starting, Consolidator and two Proof-of-Concept Grants from the European Research Council, and the Young Investigator Award of the Controlled Release Society. His primary research interests include drug targeting to tumors and to the brain and image-guided drug delivery. Within CRS, he has served as a Director-at-Large, as the Board Liaison for the Young Scientist Committee, as a member of the Programme Committee and as a member of the Young Investigator Award Committee. He was also one of the initiators in setting up recently founded the BeNeLux and France local chapter. He is an associate editor for Europe for the Journal of Controlled Release and serves on the editorial board of several additional journals, including Drug Delivery and Translational Research.
Treasurer-Elect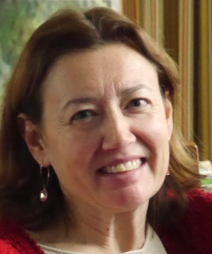 Maria Teresa Peracchia, Ph.D., Global Head of Sanofi, France
Maria Teresa Peracchia, Ph.D., is the Global Head, Drug Delivery and Product Integration within Biologics Drug Product Development (BioDPD) since March 2019. In her role, Maria Teresa is in charge of the drug delivery strategy of Biologics at Sanofi and coordinates internal activities and external collaborations.
Maria Teresa joined Sanofi in 1999. She has been instrumental in achieving the successful approval and launch of Dupilumab (Dupixent®) developed in collaboration with Regeneron, where she led the CMC team for Atopic Dermatitis and Asthma indications.  Through her leadership, Maria-Teresa gained broad exposure to development strategies and issues encountered during the development of biologics.
Prior to this, Maria-Teresa held several positions of increasing responsibility in the formulation and drug delivery groups within Sanofi. She has authored/ co-authored over 20 publications in the field of drug delivery and filed 8 patents.
Maria-Teresa holds a Ph.D. in Pharmacy from the University of Parma. She was a Visiting Scientist (1992-1994) in Prof. Robert Langer's lab at MIT, developing PEGylated polymeric nanoparticles (Science, 1994) and a post-doctoral fellow (1995-1998) with Prof. Patrick Couvreur at the University Paris-XI.
Maria Teresa has been an active CRS member since 1989. Recent involvement at CRS include:
Facilitator of the workshop "Accelerating the Development of Novel Subcutaneous Drug-Delivery Technologies" as member of the SC consortium, Annual Meeting Controlled Release Society, Valencia 2019

Moderator of the session "Focus on Innovation", Annual Meeting Controlled Release Society, Valencia 2019

Invited Panelist at the Discussion: "The perspective of the Industry in the Nanomedicine", Spanish-Portuguese Local Chapter Controlled Release Society, Santiago de Compostela 2020
Maria Teresa serves as an active Board Council member of the APGI (International Society of Drug Delivery, Sciences, and Technology, based in France) since 2001, and has served as treasurer of the French Society of Nanomedicine SFNano (formerly GTRV) from 2000 to 2009.
Since 2017, Dr. Peracchia has been part of the Gender Balance Network within Sanofi that advocates for women, empowering them in the workplace and promoting a culture of diversity.
Director-At-Large (2 or more positions, each three-year terms)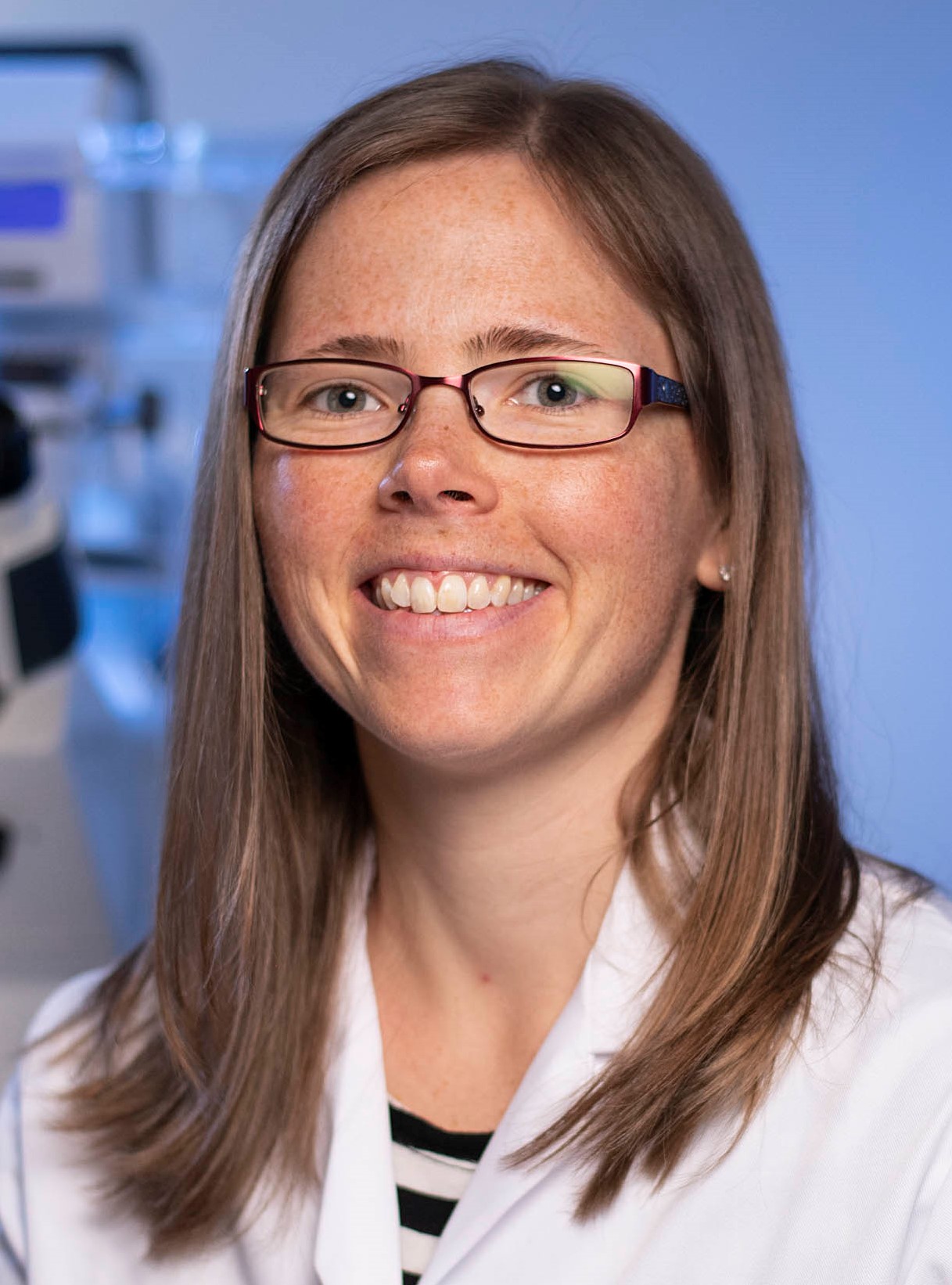 Laura Ensign-Hodges, Ph.D., Johns Hopkins University, U.S.A.
Laura Ensign, Ph.D., is the Marcella E. Woll Professor of Ophthalmology, and an Associate Professor of Chemical & Biomolecular Engineering, Biomedical Engineering, Pharmacology and Molecular Sciences, Infectious Diseases, Gynecology & Obstetrics, and Oncology at Johns Hopkins University. Her research is focused on the principle of characterizing biological barriers in health and disease in order to design more efficacious formulations for prophylactic and therapeutic drug delivery. Her laboratory is a diverse group of scientists with expertise in biomaterials, chemistry, engineering, pharmacology, molecular biology, surgery, biophysics, and statistics. Laura is a co-inventor on a drug delivery technology that led to one FDA approved product (INVELTYS™) and one product currently in Phase III trials. She recently co-founded a newco with Justin Hanes with the aim of developing novel thermosensitive gelling materials for drug delivery to various mucosal surfaces, particularly the eye. Laura has been actively involved in CRS for many years and is on the Editorial Board of the Journal of Controlled Release. Laura was on the Annual Meeting Planning Committee for the CRS 2017 Annual meeting and has served on the Young Investigator Award review committee from 2016-2019. Laura currently serves as the Secretary for the Transdermal and Mucosal Delivery Focus Group.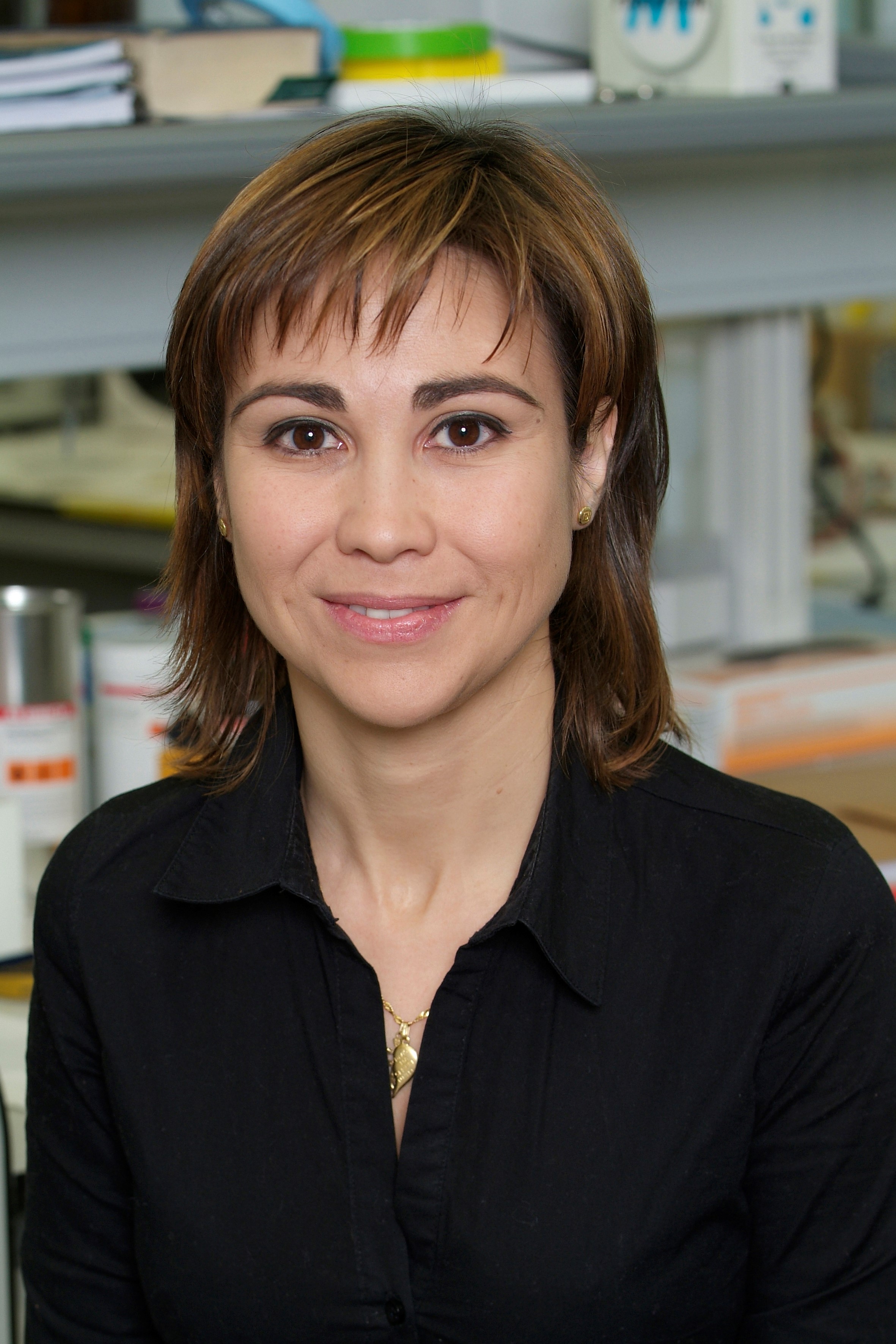 Maria Jesus Vicent, Ph.D., 
María J. Vicent gained her Ph.D. in 2001 from Univ. Jaume I (Castellon, Spain) after several scientific stays at Fréchet's lab. (Univ. California Berkeley, USA). She moved to the Centre for Polymer Therapeutics at Cardiff Univ with Prof. R. Duncan in 2002 after receiving a Marie Curie Postdoctoral Fellowship. In 2004, María joined CIPF (Valencia, Spain) through a Marie Curie Reintegration contract and became head of the Polymer Therapeutics Lab in 2006, where she oversees the Screening Platform- an ERIC-EU-OPENSCREEN specialist site and coordinates the Advanced Therapies Program. María's research group focuses on the application of polymer therapeutics in unmet clinical needs thanks to funding by national and EU grants. She has received several prizes and has been elected as a member of the AIMBE College of Fellows 2019. She has published over 115 papers and 10 patents, three already licensed to industry and a fourth used as the foundation of the company PTS (Valencia, Spain) in 2012. María was the SPLC-CRS president (2010-2013) and the AMPC chair of the annual CRS meeting in 2019. Currently acts as Associate European editor of DDTR, advisory board member of JCR, and executive editor of ADDR.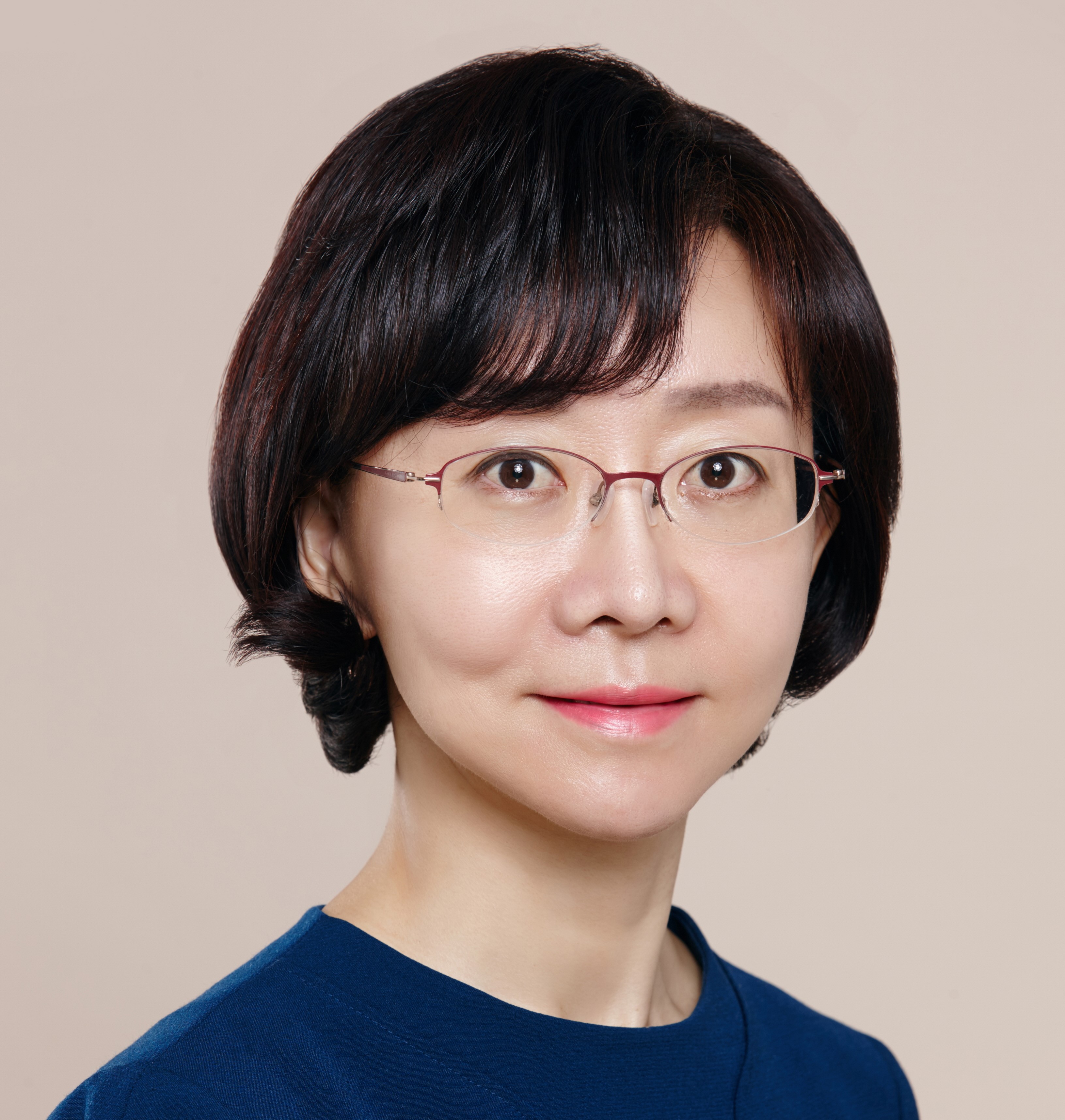 Yu-Kyoung Oh, Ph.D., College of Pharmacy at Seoul National University, Republic of Korea
Yu-Kyoung Oh is a professor of the College of Pharmacy at Seoul National University, Republic of Korea. She is a fellow of the Korean Academy Science and Technology. She received bachelor's and master's degrees from Seoul National University, and a Ph.D. degree from State Univ. of New York at Buffalo in 1994. She obtained postdoctoral training at Harvard Medical School (1994-1996). Her research interests focus on the delivery of chemical drugs and nucleic acid-based drugs using versatile nanobiomaterials. She has published more than 190 SCI papers and received 26 patents. She received an excellent research award from Seoul National University (2015). She is active in working with various committees of Korean government and received awards from National Prime Minister of Korea (2013), the minister of Ministry of Science and ICT in Korea (2017), superb research award from the Pharmaceutical Society of Korea (2018), Hwandang award from the Korean National Academy of Science and Technology (2018), and Seoul culture award (2019) from the mayor of Seoul. She has experience in leadership in her department and academic societies. She had served as a vice dean at the College of Pharmacy at Seoul National University (2013-2017) and currently serves as a vice president for the Korean Society of Pharmaceutical Sciences and Technologies, the major society for drug delivery scientists in Korea. She had served as an associate editor for the Journal of Controlled Release (2015-2019). She is an associate editor for the Asian Journal of Pharmaceutical Sciences and an editorial board member for Advanced Drug Delivery Review. For the Controlled Release Society, she had participated as a member of the Annual Meeting Program Committee for the 2018 CRS meeting. From 2020, she serves as a Deputy Editor-in-Chief for the Journal of Controlled Release.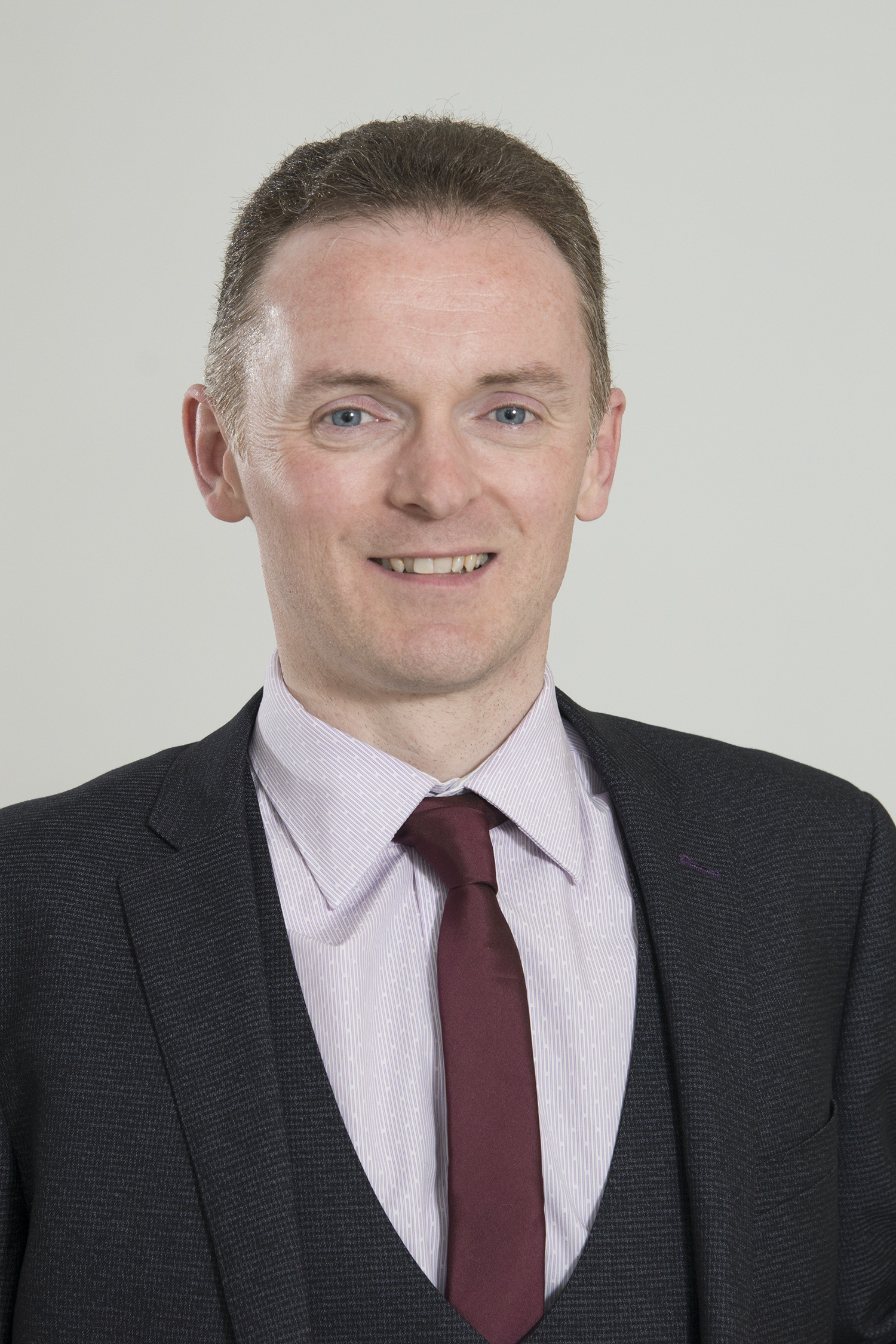 Ryan Donnelly, Ph.D. Queen's University Belfast, Ireland
Ryan Donnelly holds the Chair in Pharmaceutical Technology at Queen's University Belfast and is Director of the university's interdisciplinary research program Materials & Advanced Technologies for Healthcare, comprising 58 academics from Pharmacy, Chemistry & Chemical Engineering, Mechanical & Aerospace Engineering, Biological Sciences, Nursing, and Medicine. His personal research is centered on the design and physicochemical characterization of advanced polymeric drug delivery systems for transdermal and intradermal drug delivery, with a strong emphasis on improving patient outcomes. He is currently developing a range of novel microneedle technologies through independent research, but also in collaboration with several major pharma partners. He has obtained substantial research funding and authored over 700 peer-reviewed publications, including 4 patent applications, 6 textbooks, 23 book chapters, and approximately 200 full papers. He has been an invited speaker at numerous national and international conferences. Professor Donnelly is Editor-in-Chief of Recent Patents on Drug Delivery & Formulation. He has won Evonik's Resomer Award (2018), the Controlled Release Society's Young Investigator Award (2016), BBSRC Innovator of the Year and the American Association of Pharmaceutical Scientists Pharmaceutical Research Meritorious Manuscript Award (2013), the GSK Emerging Scientist Award (2012) and the Royal Pharmaceutical Society's Science Award (2011).
Professor Donnelly is an active member of the Controlled Release Society. He acts as Europe/Africa Editor of Drug Delivery & Translational Research and is a member (and past Chair) of the Young Investigator Award Committee and the Newsletter Committee.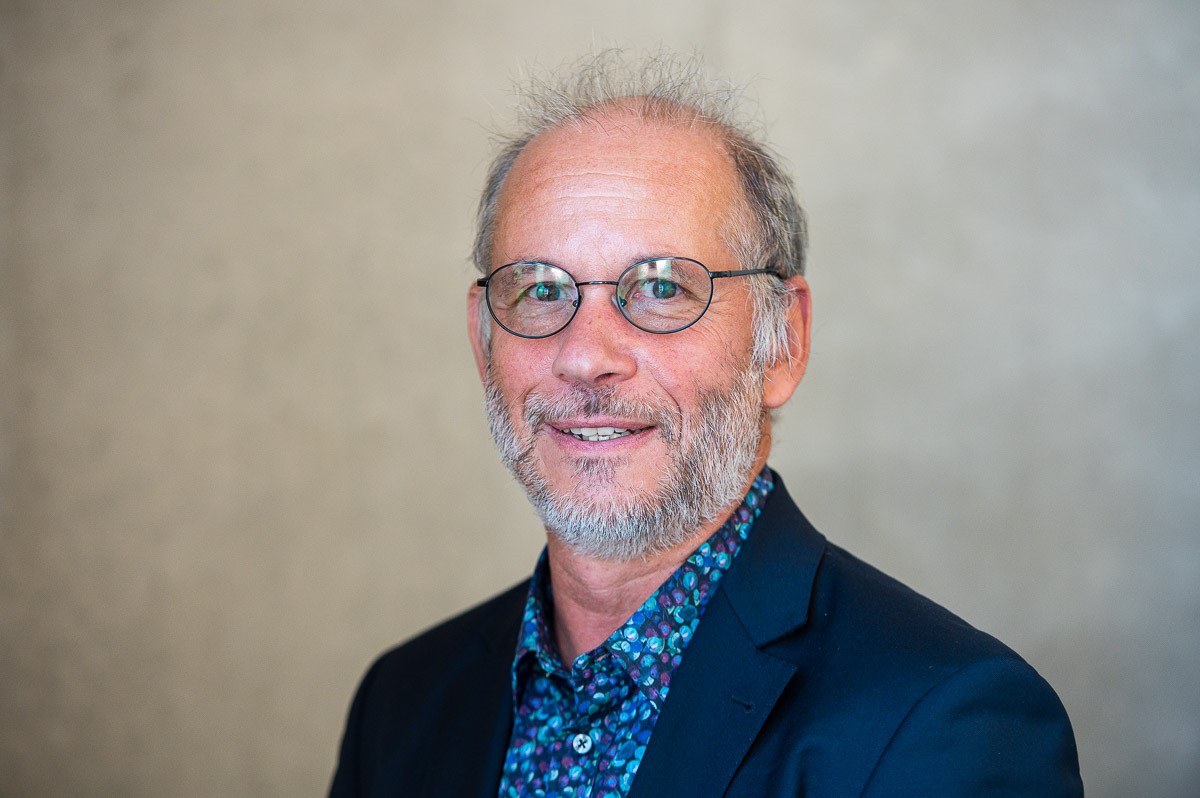 Claus-Michael Lehr, Ph.D.
Claus-Michael Lehr is a Professor at Saarland University since 1995 as well as co-founder and head of the department "Drug Delivery" at the Helmholtz Institute for Pharmaceutical Research Saarland (HIPS) since 2009. HIPS is part of the Helmholtz Association, i.e. the country's largest research organization, and it's Center for Infection Research (HZI).  Prof. Lehr has also been a co-founder of two companies, Across Barriers GmbH and PharmBioTec GmbH, both providing special contract research services to the pharmaceutical and related industries
The research theme of Prof. Lehr's team is Drug Delivery Across Biological Barriers, with a major focus on the epithelia of the gastrointestinal tract, the skin, and the lungs, but also including mucus, biofilms and the bacterial cellular envelope. A substantial part of the lab's activities is dedicated to innovative carrier systems, often based on nanotechnology, capable of safely and efficiently delivering drugs and vaccines across the barriers. In this context, the lab systematically investigates predictive cells and tissue models, preferentially human-based, to evaluate the safety and efficacy of novel therapeutic concepts and to facilitate their translation into the clinic.
Prof. Lehr is (co)author of more than 400 papers with >17.000 citations (scopus h‐index = 72).  The British magazine "The Medicine Maker" had rated him three times in sequence as one of the top 100 most influencing drug researchers in the world. Prof Lehr is co‐editor of the European Journal of Pharmaceutics and Biopharmaceutics and has been the initiator of the biannual Conference "Biological Barriers", which will take place in 2020 for the 13th time.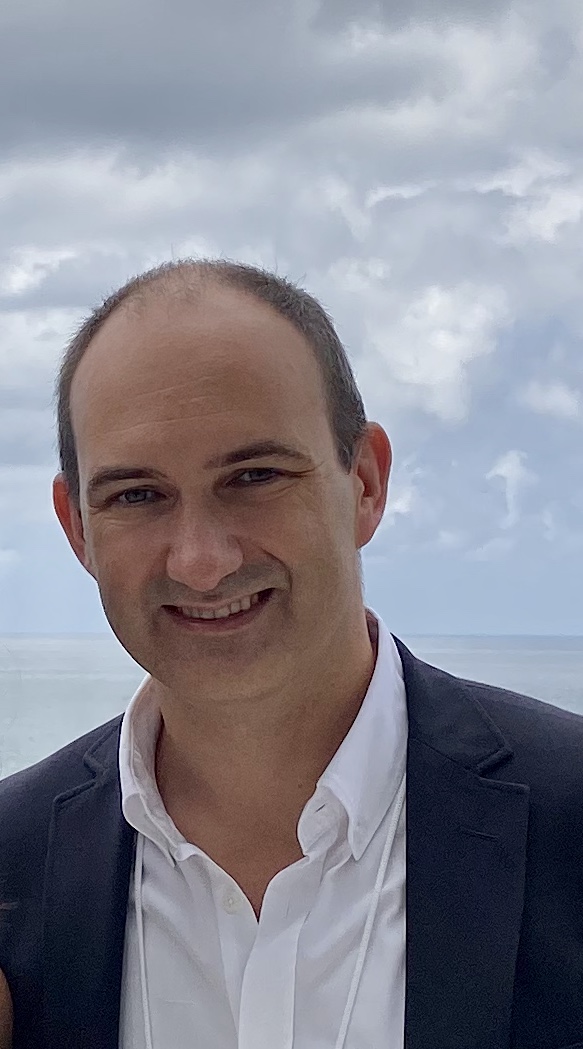 Bruno Sarmento, Ph.D.
Dr. Bruno Sarmento is the Principal Investigator at the Institute of Research and Innovation in Health (i3S) – University of Porto and Professor in Drug Delivery at University Institute of Health Sciences, CESPU, Porto. He gained his Ph.D. from the University of Porto, in collaboration with Queen's University, Canada, Copenhagen University, Denmark and University of Santiago de Compostela, Spain (2007) developing innovative polymer-based nanoformulations for oral delivery of insulin. Bruno was appointed professor in 2008 and entered Institute of Biomedical Engineering (INEB)/i3S in 2012.
Bruno Sarmento's interests are focused on the development of drug delivery systems, with special attention on nanotechnology, and their application to the pharmaceutical and biomedical fields. He is interested in engineering targeted nanomedicines by identifying novel biological targets, proposing new functional ligands and producing tailored nanoplatforms for the delivery of therapeutic molecules for managing cancer, infection and metabolic diseases. His research contributes with fundamental insights on nanocarriers used for drug delivery applications in order to understand their mechanism of transport at the tissue and cellular levels and on the advantages of nanosystems used for prevention, diagnostics, and therapy. In particular, he is committed to unraveling the real value of "nano" for mucosal drug delivery; develop mucodiffusive, molecular bioengineered nanoparticles for the oral delivery of antidiabetic peptides; establish advanced multistage functionalized nanoparticles for cancer diagnostic and treatment, and develop nanotechnology-based formulations for preventing and treat infectious diseases. He has also specialized in mucosal tissue engineering models to validate functionalized nanomedicines and to perform in vitro/in vivo correlation. He published more than 340 (total citations in Scopus 9500; H-index 47 and in GoogleScholar 13820; H-index 52).
Bruno Sarmento has supervised approximately 40 Ph.D. students and 14 post-doctoral fellows, all of whom have shared their research at CRS annual meetings. Bruno has enjoyed supporting CRS in various roles since he joined the Society in 2006, still as a Ph.D. student. This has included: Board member and vice-president of Spanish-Portugal CRS Local Chapter, Chair of the Nanomedicine and Nanoscale Drug Delivery Focus Group, Editor of the Special Issue of DDTR "Fundamentals of nanomedicines towards clinical translation", Editorial Board of the Journal of Controlled Release and regular attendant of meetings organized by CRS since 2006.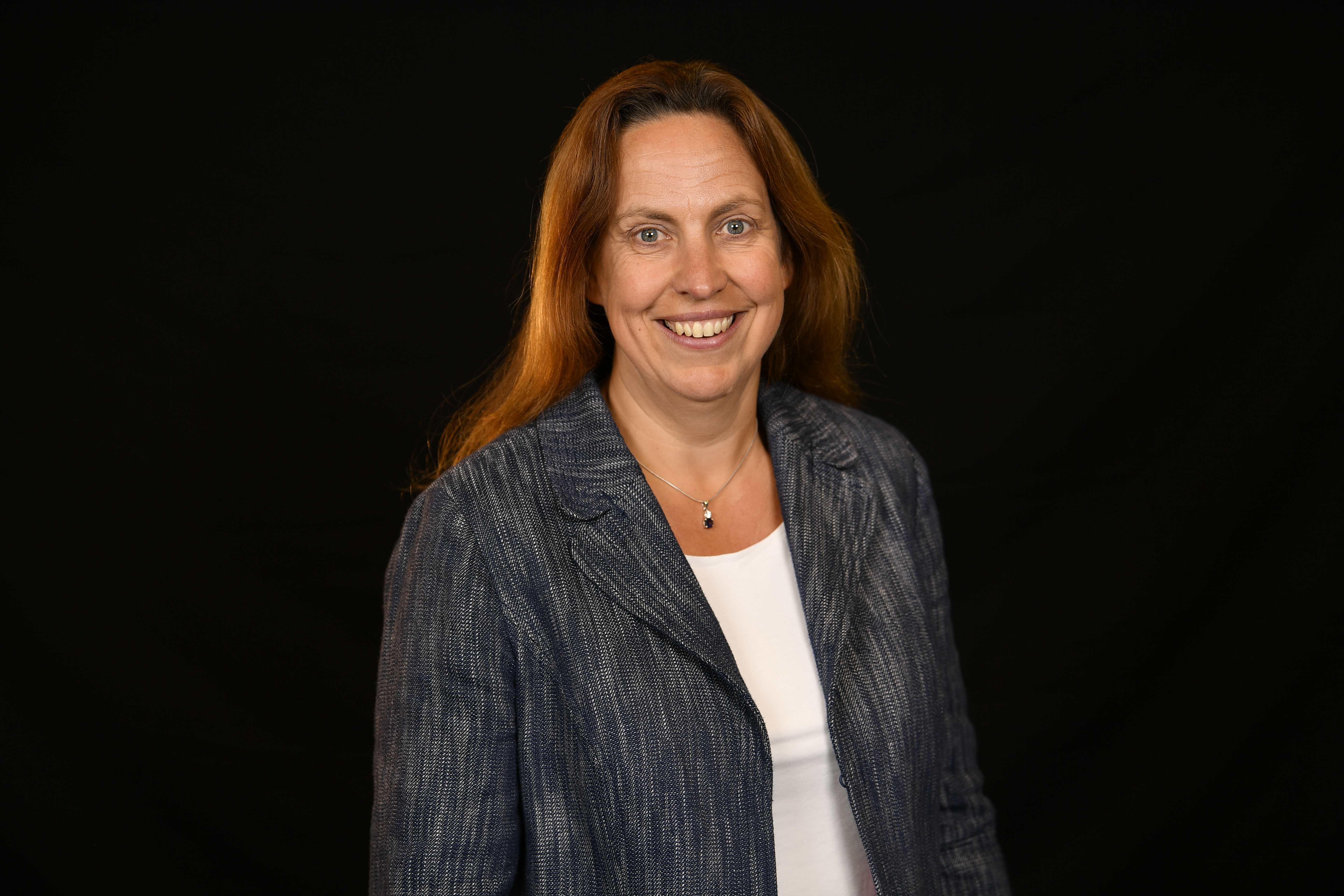 Marianne Ashford, Ph.D.
Marianne Ashford, Ph.D., is a Senior Principal Scientist in a global role in Advanced Drug Delivery at AstraZeneca, serving on the Pharmaceutical Sciences and Oncology Discovery Science Leadership Teams. Marianne is responsible for applying drug delivery approaches which enable the progression of innovative medicines and is working to enable novel targets through intracellular delivery of new modalities such as nucleic acids and peptide drugs.
Marianne has been instrumental in introducing nanomedicines to improve the therapeutic index into the AstraZeneca clinical portfolio. She has initiated several collaborations and the building of the internal capability in nanomedicines and drug targeting receiving several internal awards for this work. 
Previously Marianne has led a Preformulation and Biopharmaceutics Group which was responsible for influencing candidate drug design from a product perspective and providing support across the portfolio in solid state science and biopharmaceutics.
Marianne has also held project management roles leading pharmaceutical teams and influencing the global product strategy of various AstraZeneca oncology compounds in pre-clinical and clinical development, most notably Faslodex, Arimidex and Olaparib.
Marianne has published over 65 peer-reviewed papers and reviews, six book chapters and holds several patents.  She has delivered invited talks, keynotes and plenaries in nanomedicine and advanced drug delivery worldwide.  Marianne holds Honorary Professor roles at the Universities of Nottingham and Manchester and has served on numerous academic and industrial scientific committees and advisory boards in the field of drug delivery.
Marianne is passionate about using her scientific knowledge and experience to improve therapies for patients and applying drug delivery technologies that enable medicines of the future.  Marianne has supported the CRS over a number of years, as a founder member and secretary of the UKICRS, as member of the International Committee and Industry Advisory group as well are co-organizing and chairing sessions at a number of the Annual Meetings.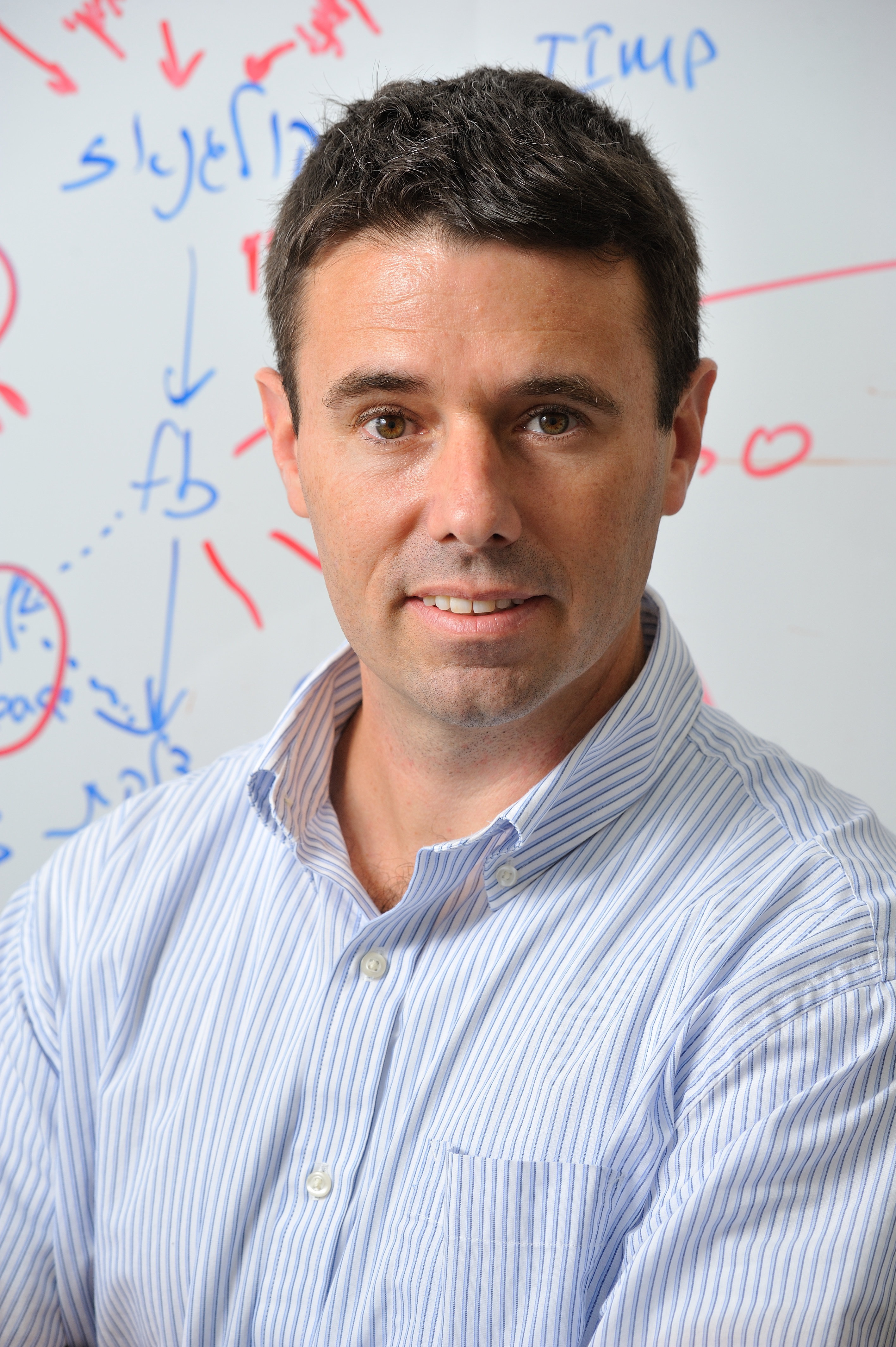 Avi Schroeder, Ph.D
Avi Schroeder is an Associate Professor of Chemical Engineering at the Technion – Israel Institute of Technology where he heads, since 2012, the Laboratory for Targeted Drug Delivery and Personalized Medicine Technologies (https://www.schroederlab.com/ ). 
Dr. Schroeder conducted his Postdoctoral studies at the Massachusetts Institute of Technology under the mentorship of Institute Professor Robert Langer, and his PhD jointly at the Hebrew and Ben Gurion University.
His research line is in the field of lipid-based drug delivery systems for treating metastatic cancer and neurodegenerative diseases.       
Schroeder is the recipient of more than 30 national and international awards, including named a KAVLI Fellow, the Intel Nanotechnology-, TEVA Pharmaceuticals-, the Wolf Foundation Krill Award, and the CRS Young Investigator Award on behalf of the Bioinspired and Biomimetic Focus Group 2019. Schroeder serves as an elected member of Israel Young National Academy of Sciences, is the President of the Israel Institute of Chemical Engineers, and Chair of the CRS Local Chapters International Committee.
Avi is the author of 50 research papers inventor of 19 patents and co-founder of multiple startup companies in the field of drug delivery.
If elected to the CRS board, Schroeder will focus on growing the organization through supporting the local chapters and their connectivity with central CRS and our new members around the globe. Specifically, one goal will be to establish year-round CRS educational activities – such as monthly tutorials for members, mentorship programs in academia and industry, and CRS outreach programs in underdeveloped countries.