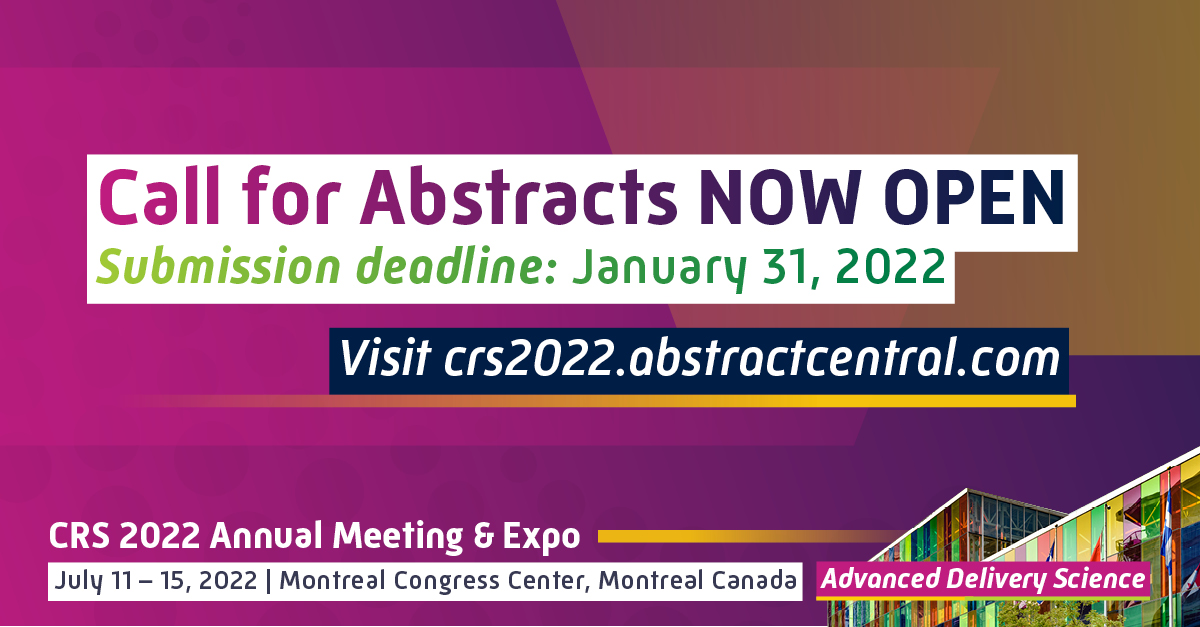 Put a Spotlight on Your Innovative Research!
The 2022 CRS Annual Meeting offers an exceptional opportunity to share your research with an international audience of experts in the design, development, and implementation of novel delivery technologies. 
Submit Your Abstract                                  Submission Guidelines
Abstract Preparation Checklist
Abstract prepared and formatted as outlined in the Preparing for Abstract Submission section. Abstracts that are not properly prepared and formatted are subject to automatic rejection.

Abstract has not been previously submitted for consideration at another meeting.

Abstract (subject to acceptance) will be presented and placed (oral presentation or poster presentation) by the CRS Annual Meeting Program Committee.

License is granted to the CRS to publish the abstract (subject to acceptance) online.

Designated presenting author registered for the CRS 2022 Annual Meeting & Expo and has paid the registration fee.