President, Twan Lammers, Ph.D.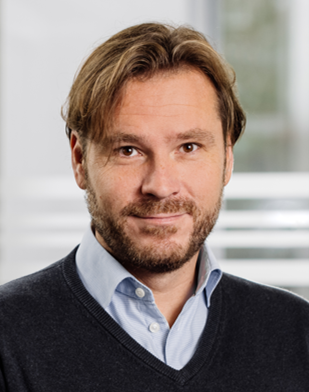 Twan Lammers obtained a D.Sc. in Radiation Oncology from Heidelberg University in 2008 and a Ph.D. in Pharmaceutics from Utrecht University in 2009. In the same year, he started the Nanomedicine and Theranostics group at the Institute for Experimental Molecular Imaging at RWTH Aachen University. In 2014, he was promoted to full professor of medicine at RWTH Aachen University Clinic.
His research team aims to individualize and improve the treatment of severe diseases by combining drug targeting with imaging. To this end, image-guided (theranostic) drug delivery systems are being developed, as well as materials and methods to monitor tumor growth, angiogenesis, inflammation, fibrosis and metastasis. He has published over 250 papers (19000 citations, h-index 75), and received multiple scholarships and awards, including a starting and consolidator grant from the European Research Council, and the Young Investigator Award of the Controlled Release Society. He is on the editorial board of 10 journals and acts as a handling editor for the Journal of Controlled Release, Drug Delivery and Translational Research, and Molecular Imaging and Biology. Since 2019, he is included in the Clarivate Analytics list of Highly Cited Researchers.
Twan Lammers has been on the Board of Directors of the Controlled Release Society since 2018. From 2014-2020, he also served on the Council of the European Society for Molecular Imaging.
President-Elect, Avi Schroeder, Ph.D.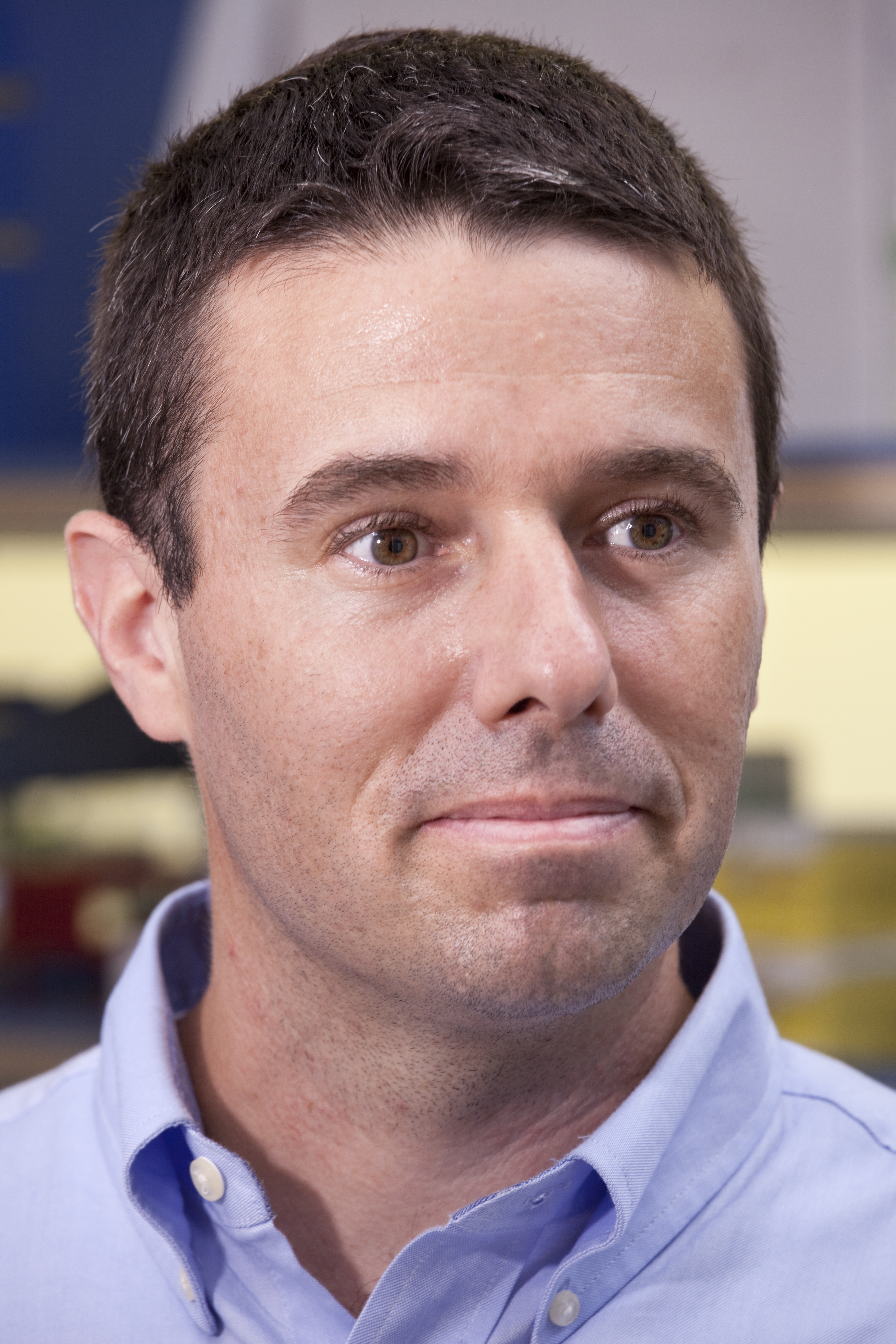 Avi Schroeder is a tenured Associate Professor of Chemical Engineering at the Technion – Israel Institute of Technology, where he heads the Laboratory for Targeted Drug Delivery and Personalized Medicine Technologies (https://www.schroederlab.com/ ). Dr. Schroeder conducted his Postdoctoral studies at the Massachusetts Institute of Technology, and his Ph.D. jointly at the Hebrew and Ben Gurion Universities. Avi is the recipient of more than 30 national and international awards, including being named a KAVLI Fellow, the Intel Nanotechnology-, TEVA Pharmaceuticals-, and the Wolf Foundation Krill Awards. Avi is the author of more than 60 research papers inventor of 19 patents and co-founder of multiple startup companies based on these discoveries. Schroeder is a member of Israel Young National-Academy-of-Sciences, the President of the Israel Institute of Chemical Engineers and Chaired the CRS Local Chapters up to 2020.
Immediate Past-President, Christine Allen, Ph.D.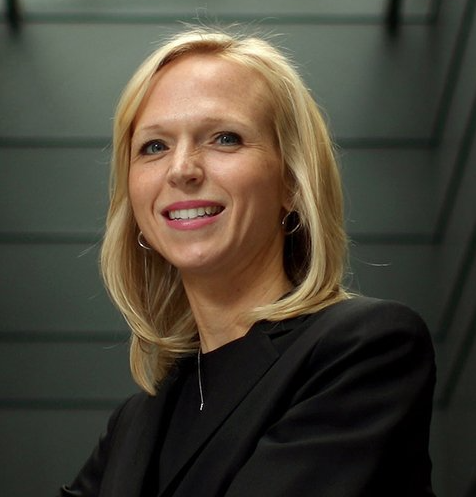 Dr. Christine Allen is the Associate Vice-President and Vice-Provost, Strategic Initiatives   (AVPVP SI) at the University of Toronto (UofT). In this role, she leads the identification,   assessment, prioritization and support of strategic, cross-divisional, excellence-driven,   institutional research initiatives. She is a full professor in the Leslie Dan Faculty of Pharmacy   and holds a PhD in chemistry. Her research focuses on the design of innovative materials and   drug delivery technologies. She is the co-founder and served as President of Nanovista Inc., a company focused on high-precision, image-guided cancer therapy. Professor Allen has received career awards from CIHR/Rx&D, the Canadian Society for Pharmaceutical Sciences (CSPS) and the Association of Faculties of Pharmacy of Canada. She is a fellow of CSPS, the Controlled Release Society (CRS) and the Canadian Academy of Health Sciences. She is the Editor-in-Chief of the Journal of Controlled Release and an appointed member of the Governing Council of the Natural Sciences and Engineering Research Council of Canada. Christine is a strong advocate of equity, diversity and inclusion (EDI) in research and innovation. She is the chair of the inaugural standing committee on EDI in Research and Innovation at UofT, an unconscious bias facilitator and founder of the UofT Women in STEM: Leading and Reading book club.  She is a dedicated member of the CRS serving previously as a board member and Treasurer of the society. 
Secretary, Maria Vicent, Ph.D.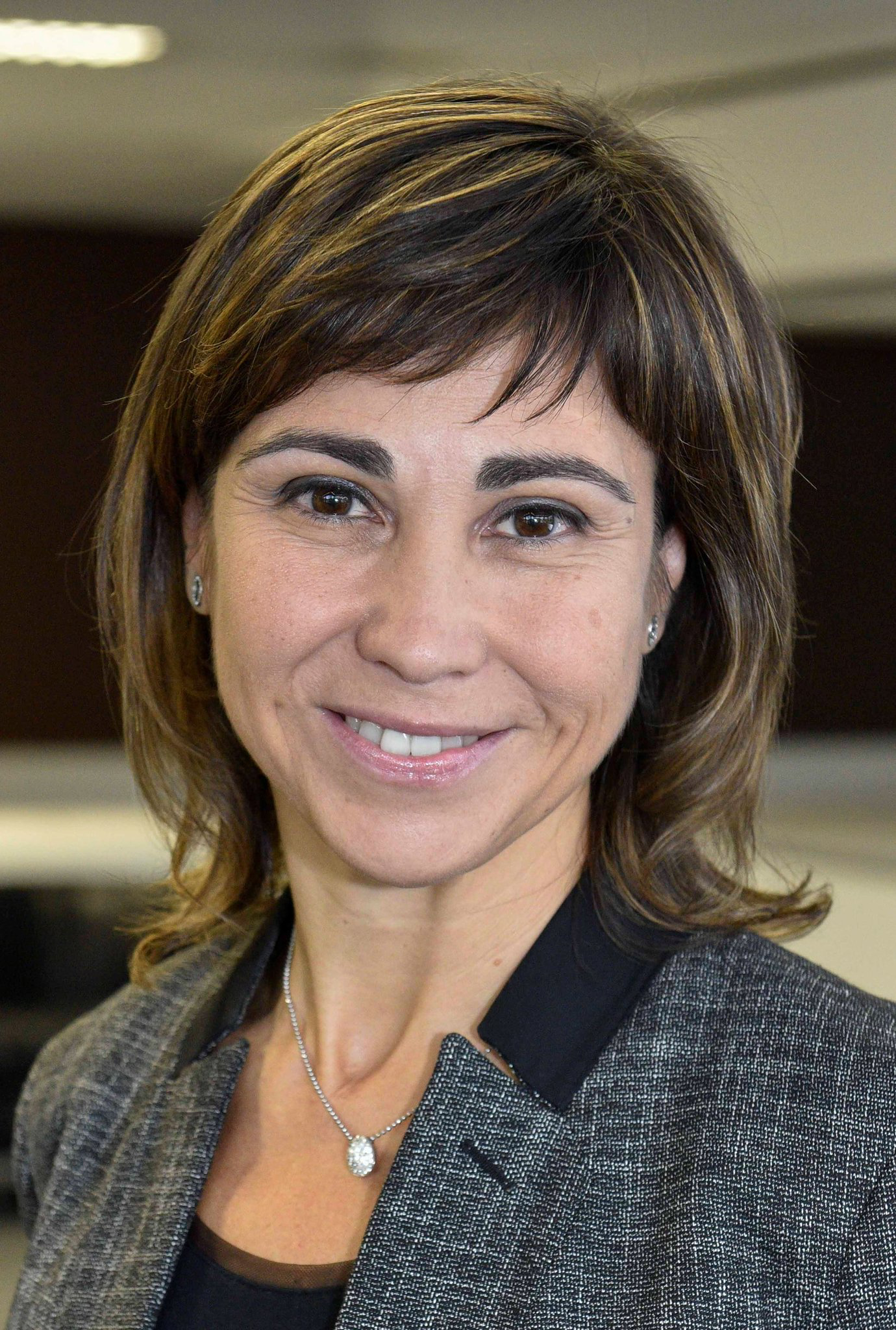 María J. Vicent gained her Ph.D. in 2001 from Univ. Jaume I (Spain) after several scientific stays at Fréchet's lab. (Univ. California Berkeley, USA). She moved to the Centre for Polymer  Therapeutics at Cardiff Univ with Prof. R. Duncan in 2002 after receiving a Marie Curie   Postdoctoral Fellowship. In 2004, María joined CIPF (Valencia, Spain) through a Marie Curie   Reintegration contract and became head of the Polymer Therapeutics Lab in 2006, where she oversees the Screening Platform- an ERIC-EU-OPENSCREEN specialist site and coordinates the Advanced Therapies Program. María's research group focuses on the application of polymer therapeutics in unmet clinical needs thanks to funding by national and EU grants. She has received several prizes and has been elected as a member of the AIMBE and CRS College of Fellows. She has published over 140 papers and 13 patents, three already licensed to industry and a fourth used as the foundation of the company PTS (Valencia, Spain) in 2012 now named Curapath after being acquired by Arcline Venture firm in 2021. María was the SPLC-CRS president (2010-2013) and the AMPC chair of the annual CRS meeting in 2019. Currently acts as, advisory board member of many journals in the field including JCR, and she's editor in chief of ADDR starting January23.
Treasurer, Stephanie Barrett, Ph.D.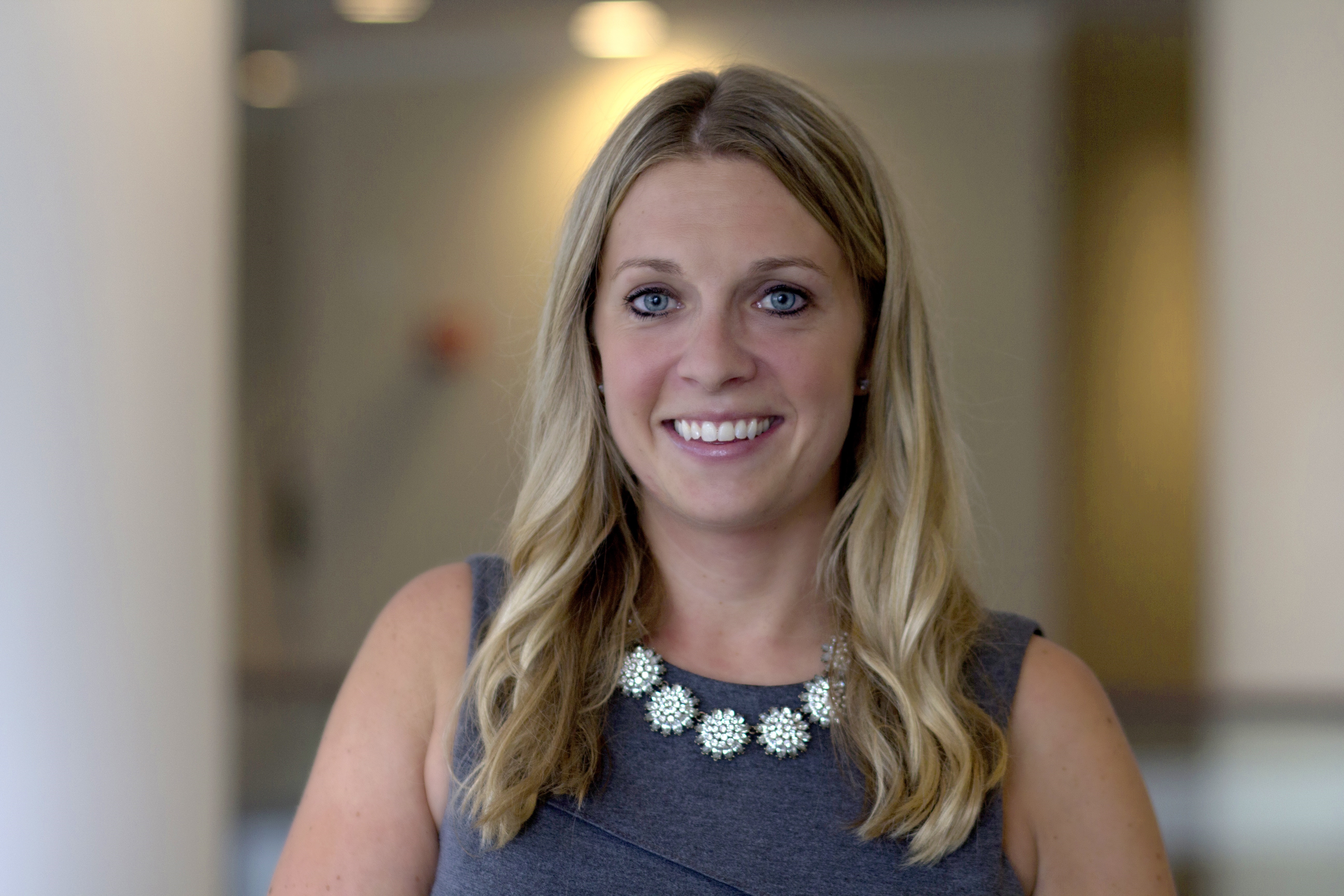 Stephanie E. Barrett, PhD., is a Director at Merck & Co., Inc. responsible for Small Molecule Sterile & Specialty Products.  She received her B. Sc. from McMaster University (Hamilton, Ontario, Canada) and her Ph.D. in Chemistry from the University of North Carolina at Chapel Hill where she advanced PRINT® technology, a novel method for the fabrication of particles on the order of tens of nanometers to several microns.   Stephanie is one of Merck's leading experts in polymer and bioconjugate chemistry for enabled delivery of small molecule and macromolecular drugs, having made influential contributions to the discovery of novel polymer conjugates for siRNA therapeutics, polymer excipients for oral dosage forms, and polymer-based long-acting injectables.  Throughout her time at Merck, she took on roles of increasing responsibility and is currently leading the team responsible for the design of Merck's next generation of long-acting implant and injectable products—with potential applications in HIV and other infectious diseases.  Stephanie has taken on roles of increasing responsibility within Merck and the infectious disease portfolio as the HIV Therapeutic Area Lead and co-lead for the early development team in HIV.  In these roles, she leads multiple cross-functional teams responsible for the design of Merck's pipeline of long-acting implant and injectable products through discovery and preclinical development to late stage development.  Most recently, Stephanie lead the Pharmaceutical Sciences team that evaluated the injectable combination of one of Merck's drugs for HIV in combination with a partner.  The outcome of this work was a collaboration between the two Pharmaceutical companies focused on oral and injectable formulations as potentially complimentary medicines in late-stage development with the goal to provide innovative, long-acting treatments in HIV.  For her technical and leadership achievements, Stephanie was recently recognized by Business Insider as one of the top 30 under 40 biopharma leaders shaping the future of medicine.
In addition to her scientific acumen, track record of valuable program contributions, and external technical credibility, she has also demonstrated remarkable passion for serving her community, which is exemplified by her numerous contributions to professional organizations.  She is currently the co-lead of the Industry Foresight Council, which is part of the Controlled Release Society.  Stephanie also serves as the Co-Chair of the Long-Acting Injectables working group, which is part of the International Consortium for Innovation and Quality in Pharmaceutical Development.  In this role, she is leading a team aimed at increasing awareness around the development of long-acting injectable products and to accelerate additional regulatory guidance to companies that develop these types of formulations and ensure a streamlined development path to accelerate new medicines for patients.  Stephanie actively participates in external forums advocating professional development of women in science.  Outside of Merck, she devotes time to various community organizations, including Yale's Women Leadership Conference, Rutgers (Douglass Residential College, which is specifically for women) and the Pennsylvania Conference for Women.  She also speaks to students of all ages whenever possible about her career journey, her position as a woman in biopharmaceutics, her current research and its expected impact. 
Treasurer-Elect, Paolo Caliceti, Ph.D.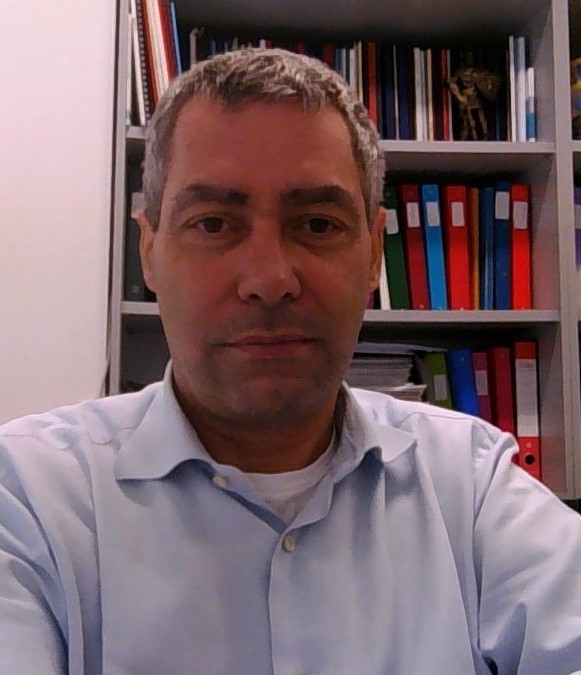 Paolo Caliceti received his M.Sc. in Pharmaceutical Chemistry and Technology in 1984 and Ph.D. in Pharmaceutical Sciences in 1989 from the University of Padova (Italy). IN 1986-987 he has been  visiting scientist at the Endocrinology Division of NIH in Bethesda, in 1990 at the Enzyme Engineering Dept. - Inst. Experimental Cardiology Research Center of Academy of Sciences in Moscow, and in 1994 at SmithKline Beecham Pharmaceuticals in King of Prussia (USA). In 1998, he became Assistant Professor in Applied Pharmaceutical Technology at the University of Padua, where he was promoted to Associate Professor in 1989 and Full Professor in 2002. From 2015 to 2019, Paolo Caliceti has served as Head of the Pharmaceutical and Pharmacological Department at the University of Padua. From 2008 to 2014, he was President of the CRS Italy Local Chapter and from 2009 to 2012 served as the Coordinator of CRS Local Chapters. Since 2021, he is President of the Italian Society of Drug Delivery (ADRITELF and Divisione di Tecnologia Farmaceutica – SCI). He is an active member of international drug delivery community.
Paolo Caliceti is a member of Editorial Boards of multiple pharmaceutical journals and,  since 2018, he is serving as Associate Editor of the Journal of Controlled Release. He has been a member of national and international review panels for research projects, including the European Research Council and the Innovative Medicine Initiative, and as consultant with Italian and International pharmaceutical companies. 
His research activity is related to the synthesis, characterization and preclinical validation of targeted drug delivery systems to improve drug bioavailability, stability, local delivery, active and passive targeting, and controlled delivery. The activities of the Caliceti 's research groups are mostly centered around protein PEGylation; nano- and micro-particle development by supercritical techniques; stimuli sensitive and targeted polymer bioconjugates, gold nanoparticles, micelles, liposomes and polymersomes, supramolecular assemblies for protein and oligonucleotide delivery. 
Paolo Caliceti has co-authored over 180 papers and is the co-inventor of 17 patents.
Director-At-Large, Bruno Sarmento, Ph.D. (3-year term through 2024)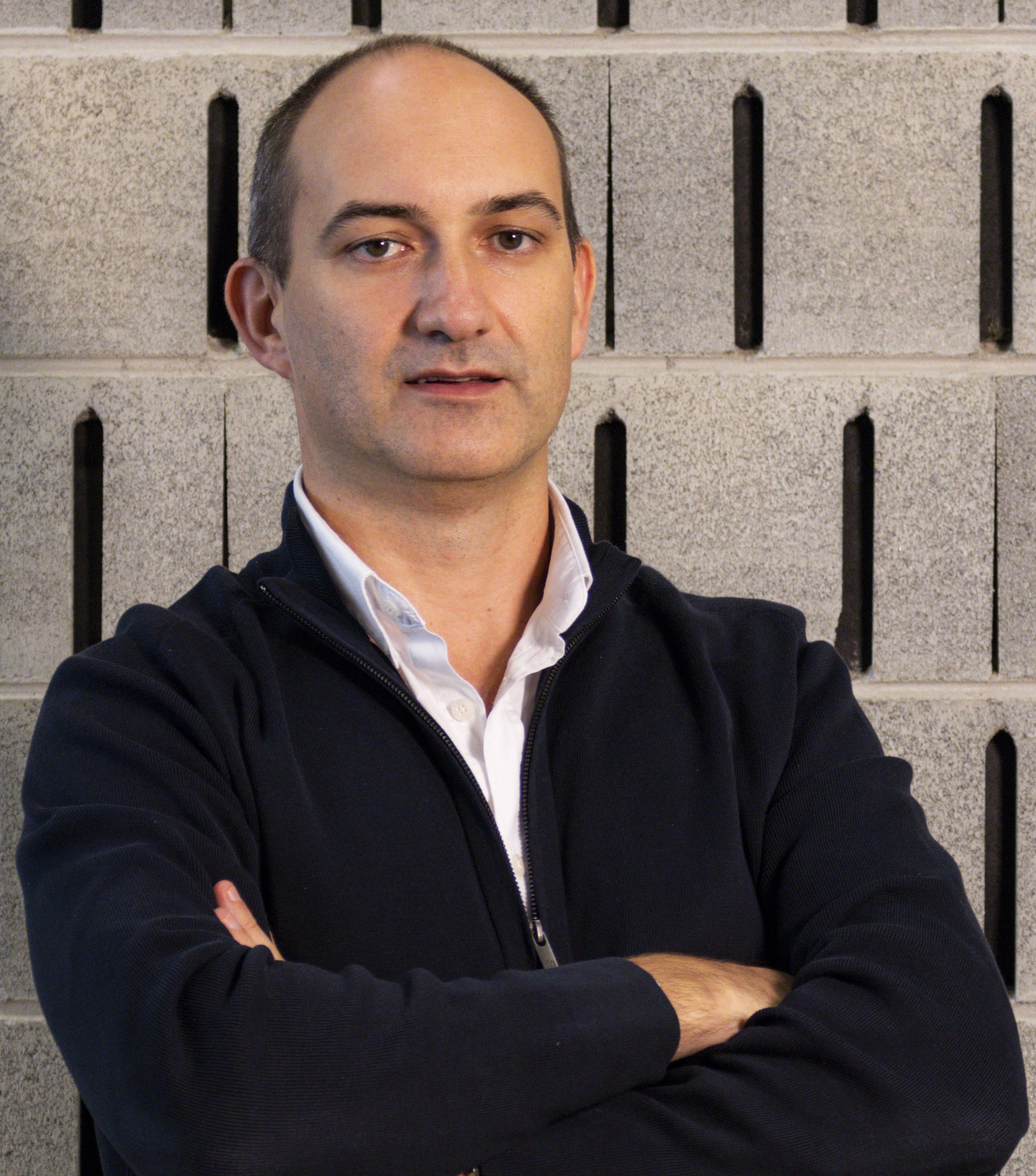 Dr Bruno Sarmento is Principal Investigator and Professor of Drug Delivery at Institute of Research and Innovation in Health (i3S) – University of Porto, the most important research center on biomedicine in Portugal. He gained his PhD from the University of Porto (2007), in collaboration with Queen's University, Canada, Copenhagen University, Denmark and University of Santiago de Compostela, Spain, developing innovative polymer-based nanoformulations for oral delivery of insulin. Bruno Sarmento was appointed professor in 2008, and entered i3S as Group Leader in 2012. Since 2019 is member of the Board of Directors of i3S – University of Porto. His scientific research is focused on the development of drug delivery systems, with special attention on nanotechnology, and their application to the pharmaceutical and biomedical fields. He is interested in engineering targeted nanomedicines by identifying novel biological targets, proposing new functional ligands and producing tailored nanoplatforms for the delivery of therapeutic molecules for managing cancer, infection and metabolic diseases. His research has contributed with fundamental insights to understand the mechanism of transport of nanoparticles at the tissue and cellular levels and on the advantages of nanosystems used for prevention, diagnostics and therapy. In particular, he is committed to unravel the real value of "nano" for mucosal drug delivery by developing mucodiffusive, molecular bioengineered nanoparticles for the oral delivery of antidiabetic peptides, establish advanced multistage functionalized nanoparticles for cancer diagnostic and treatment and nanotechnology-based formulations for preventing and treat infection diseases. He has also specialized in mucosal 3D tissue engineering models to validate functionalized nanomedicines and to perform in vitro/in vivo correlation. His research is aimed at translating with the industry, having established several collaboration agreements with international companies and participated as an entrepreneur in the creation of spin-offs. His work has attracted funding of >15 million €, from public and private entities, and pharmaceutical and medical devices industries. Bruno Sarmento published more than 370 papers (total citations of 16000; H-index 62) and was invited speaker in the most prestigious international scientific meetings. He has supervised 45 PhD students and 14 post-doctoral fellows, all of whom have shared their research at CRS annual meetings. Bruno Sarmento has enjoyed supporting CRS in various roles since he joined the Society in 2006, still as PhD student. This has included: Board member and vice-president of Spanish-Portugal CRS Local Chapter, Chair of the Nanomedicine and Nanoscale Drug Delivery Focus Group, Associate Editor of Drug Delivery and Translational Research and editor of several Special Issues, Editorial Board of the Journal of Controlled Release, Vice Chair for Technical Programming of the 2021 Annual Meeting and regular attendant of Annual Meetings organized by CRS since 2006.
Director-at-Large, Maria-Teresa Peracchia, Ph.D. (3-year term through 2025)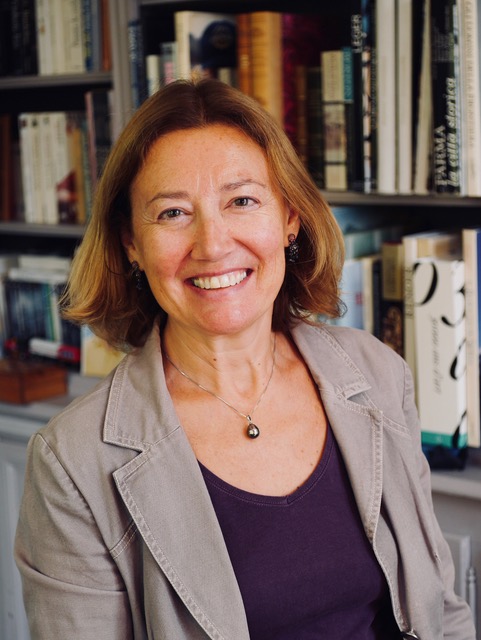 Maria Teresa Peracchia is the Global Head of CMC Strategy & Execution in the Sanofi mRNA Center of Excellence, leading the CMC Project Leaders team and in charge of designing and aligning the End-to-End CMC strategy.
Maria-Teresa holds a Ph.D. in Pharmaceutics from the University of Parma, Italy. During her PhD, supervised by Professor Paolo Colombo, she was a Visiting Scientist (1992-1994) in Professor Robert Langer's lab at MIT, developing PEGylated polymeric nanoparticles. She was a post-doctoral fellow (1995-1998) with Prof. Patrick Couvreur at the University Paris-Saclay, focusing her work on the design of new PEGylated nanoparticles from polymer chemistry to in vivo biodistribution. During her PhD and postdoc, she has authored/ co-authored over 20 publications in the field of drug delivery and filed 8 patents.
Maria Teresa joined Sanofi in 1999. She held several positions of increasing responsibility in formulation development, drug delivery and CMC project management. From 2013 to 2019, she served as CMC Project Leader for Dupilumab (Dupixent®) developed in collaboration with Regeneron, where she led the CMC team through successful submission, registration and launch of Dupilumab for Atopic Dermatitis and Asthma indications.  In her last role of Global Head of Drug Delivery of Biologics in the CMC Global Development organization, she established novel delivery technology capabilities at Sanofi through focused internal work and external partnerships.
In Sanofi, Maria Teresa is part of the Gender Balance Network that advocates for women, empowering them in the workplace and promoting a culture of diversity. Among her initiatives in this network, she has been leading the organization of the workshop "Increase your Impact- Develop your Personal BRAND".
Maria Teresa has been always engaged in supporting and championing young scientists: she has mentored several Masters students, supervised many trainees, and in 2019 been successful in securing sponsorship to finance travel grants for young scientists to attend international meetings.
Maria Teresa has been on the Board of Directors of the Controlled Release Society since 2020, serving as treasurer elect and then as treasurer.
Director-at-Large, Tejal Desai, Ph.D. (3-year term through 2025)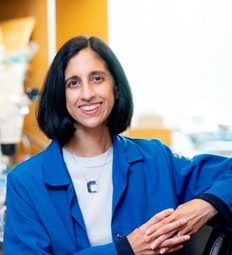 Tejal Desai is the Deborah Cowan Endowed Professor of the Department of Bioengineering & Therapeutic Sciences, Schools of Pharmacy and Medicine at University of California, San Francisco (UCSF); and Professor in Residence, Department of Bioengineering, UC Berkeley (UCB).  She serves as director of the NIH training grant for the Joint UCSF/UCB Graduate Program in Bioengineering, and founding director of the UCSF/UCB Masters Program in Translational Medicine.  She is also the Inaugural Director of the UCSF Engineering and Applied Sciences Initiative known as HIVE (Health Innovation Via Engineering).
Desai's research spans multiple disciplines including materials engineering, cell biology, tissue engineering, and pharmacological delivery systems to develop new therapeutic interventions for disease. She seeks to design new platforms, enabled by advancements in micro and nanotechnology, to overcome existing challenges in therapeutic delivery. She has published over 250 peer-reviewed articles and patents.  Her research efforts have earned recognition including Technology Review's "Top 100 Young Innovators," Popular Science's Brilliant 10, and the Dawson Biotechnology Award. She is President of the American Institute for Medical and Biological Engineering and is a fellow of AIMBE, IAMBE, CRS, and BMES.  In 2015, she was elected to the National Academy of Medicine and in 2019 to the National Academy of Inventors.
Desai is a vocal advocate for STEM education and outreach to women and underrepresented minority students. She serves on the university's Differences Matter Executive Committee and her work to break down institutional barriers to equity and cultivate a climate of inclusion was recognized by the AWIS Judith Poole Award and the UCSF Chancellors Award for the Advancement of Women.   As president of AIMBE, she has led advocacy efforts for increased scientific funding and addressing workforce disparities in science/engineering.  To foster the next generation of scientists, she has been involved in the SF Science Education partnership and has worked with outreach organizations such as the Lawrence Hall of Science, PBS, and the UN Women's council to develop hand-on exhibits and videos related to nanotechnology and women in engineering.
She received her B.S. from Brown University in biomedical engineering in 1994 and was awarded a Ph.D. in bioengineering jointly from UCSF and UC Berkeley in 1998.
Director-at-Large, Ryan Donnelly, Ph.D. (3-year term through 2026)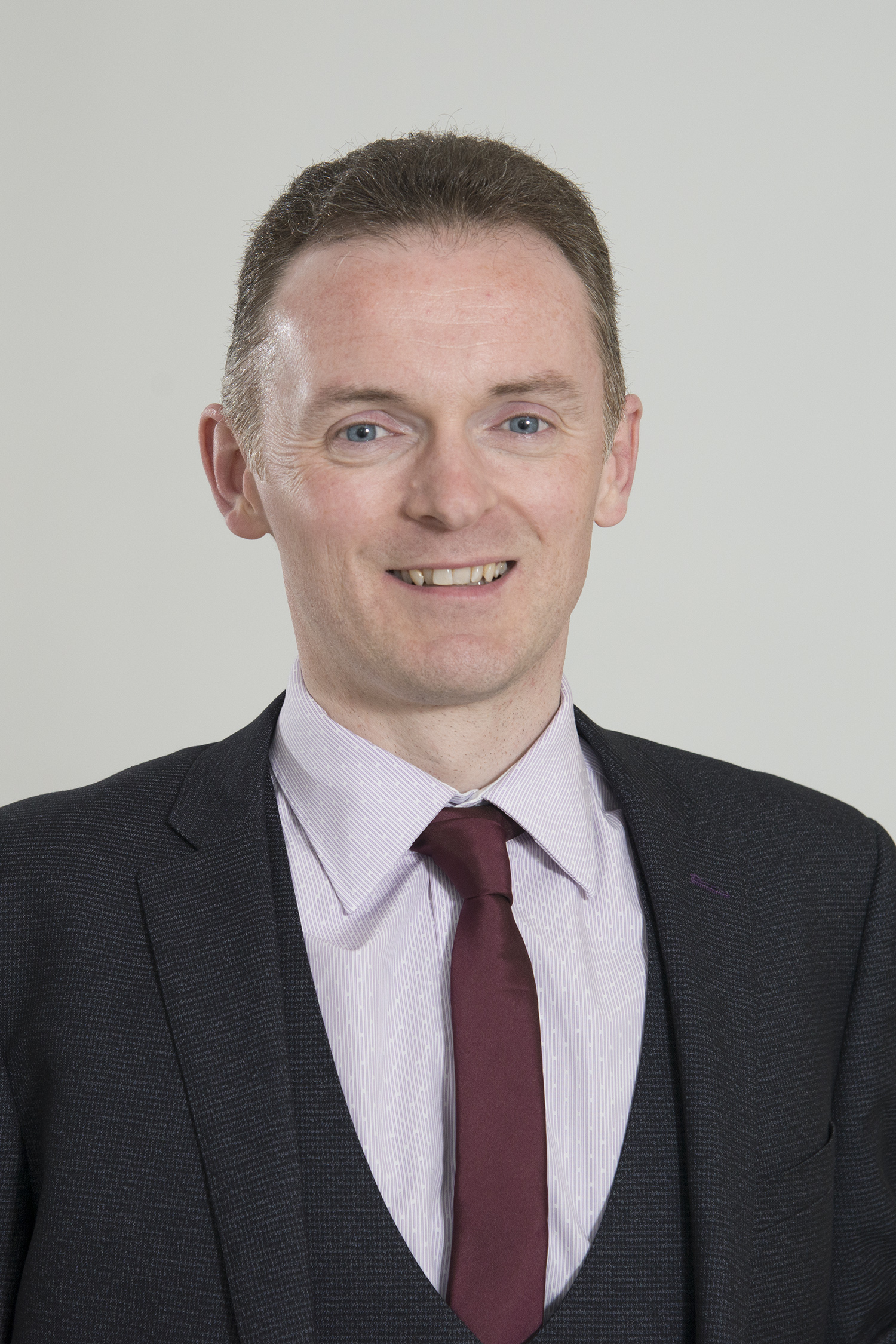 Professor Ryan Donnelly holds the Chair in Pharmaceutical Technology at Queen's University Belfast and is Director of QUB's interdisciplinary research programme Materials & Advanced Technologies for Healthcare (MATCH). His personal research is centred on design and physicochemical characterisation of advanced polymeric drug delivery systems for transdermal and intradermal drug delivery, with a strong emphasis on improving patient outcomes. He is currently developing a range of novel microneedle technologies through independent research, but also in collaboration with several major pharma partners. He has obtained substantial UK Research Council, charity and industrial funding and authored over 600 peer-reviewed publications (H-index = 76), including 6 patent applications, 6 textbooks, 23 book chapters and approximately 300 full papers. He has been an invited speaker at numerous national and international conferences.
Professor Donnelly is Europe/Africa Editor of Drug Delivery & Translational Research and a member of the Editorial Board of the Journal of Controlled Release. He has won Visit Belfast's Ambassador Award for Life & Health Sciences (2022), the Academy of Pharmaceutical Science's Innovative Science Award (2020), the Controlled Release Society's Young Investigator Award (2016), BBSRC Innovator of the Year (2013), the American Association of Pharmaceutical Scientists Pharmaceutical Research Meritorious Manuscript Award (2013 & 2022), the GSK Emerging Scientist Award (2012) and the Royal Pharmaceutical Society's Science Award (2011).
Director-at-Large, Yoon Yeo, Ph.D. (3-year term through 2026)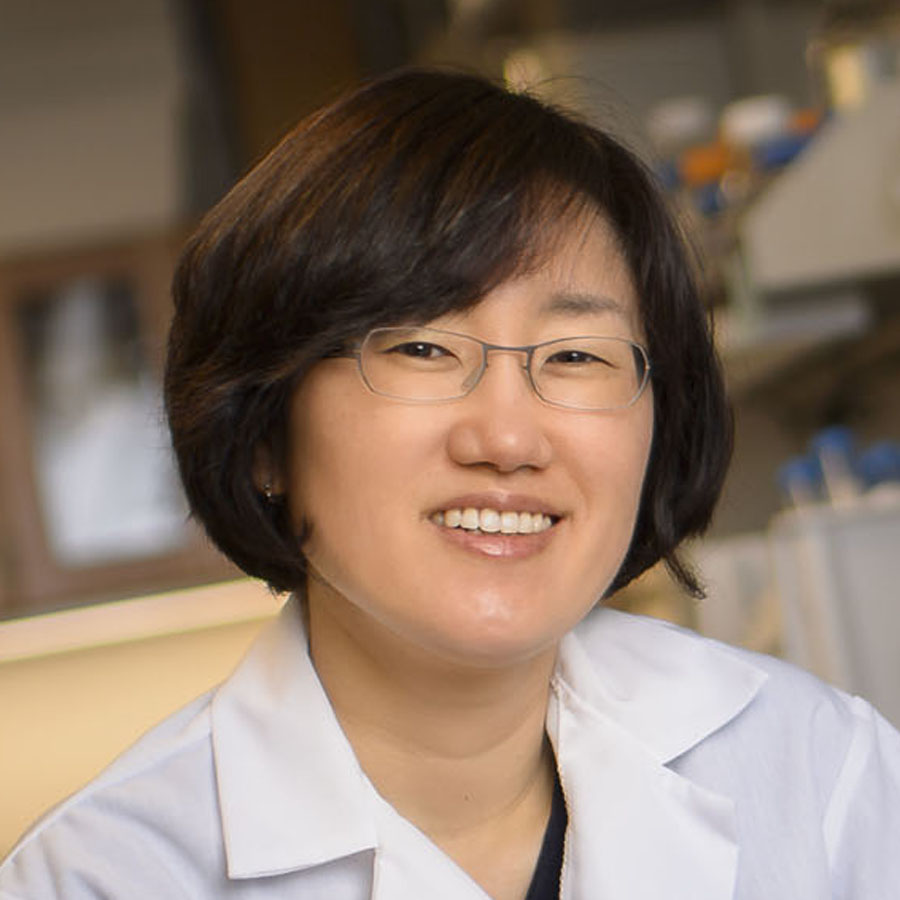 Prof. Yoon Yeo is a Professor and Associate Department Head of Industrial and Physical Pharmacy at Purdue University. She built expertise in pharmaceutical sciences and drug delivery through Ph.D. training in protein microencapsulation at Purdue University (2003) and post-doc training in hydrogel-based biomaterials at MIT (2004-2006). As a faculty member at Purdue, Prof. Yeo leads a research program specializing in immunomodulatory formulations for cancer immunotherapy and anti-inflammatory applications, intracellular delivery of gene therapeutics and peptide antibiotics, new methods of delivering anticancer drugs, and long-acting drug delivery systems, with the support of the NIH, NSF, and industry. She authored 120 peer-reviewed papers and 11 book chapters, which have received >10000 citations. She received the NSF CAREER award (2011) as well as the New Investigator Awards from the American Association of Pharmaceutical Scientists (AAPS, 2009) and the American Association of Colleges of Pharmacy (2008). Prof. Yeo is a Fellow of the AAPS (since 2019) and the Controlled Release Society (since 2022). She was an Associate Editor of the Journal of Controlled Release (2019-2022). From 2023, she serves as a Deputy Editor-in-Chief for the Journal of Controlled Release.