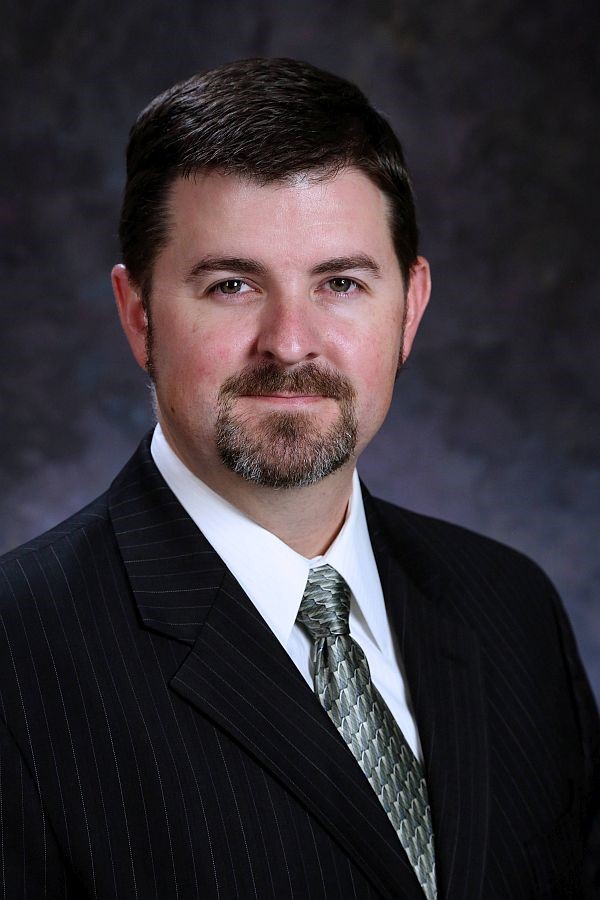 James D. Oxley is currently a Staff Scientist in the Department of Pharmaceuticals and Bioengineering at the Southwest Research Institute (SwRI®) in San Antonio, TX, USA.  Dr. Oxley directs staff engaging in contract research pertaining to encapsulation and controlled release. His responsibilities include delineating a research approach in encapsulation, process development, formulation development, analytical studies, and the development of novel micro- and nanoencapsulation techniques. Through his work over the past sixteen years at SwRI, Dr. Oxley has collaborated with hundreds of clients to develop encapsulated and controlled release products for use in various industries, including pharmaceuticals, nutraceuticals, food, cosmetics, consumer products, agriculture, paints and coatings, and energy storage.
Dr. Oxley obtained his Ph.D. in Chemistry from the University of Illinois at Urbana-Champaign and has since dedicated his professional career to the study of controlled release.  He has several patents, published in multiple peer-reviewed journals, conference symposia, and book chapters, and has presented invited talks both domestically and internationally.  Dr. Oxley also directs and lectures in multiple controlled release workshops throughout the world. 
As a member of CRS since 2006, he was the Chair of the CRS Consumer & Diversified Products Division (C&DP) in 2011-2012, a Program Committee member for the 2010 CRS Annual Meeting in Portland, OR, U.S. Dr. Oxley organized a CRS satellite meeting in 2010, and was the chair of the Satellite Meeting Committee, a member of the Board of Scientific Advisors, Board Director-at-Large, Board Secretary, and a member of the Annual Meeting Program Committee for the 2019 Annual Meeting in Valencia.  Dr. Oxley is also a member of the American Chemical Society and Bioencapsulation Research Group Steering Committee.
James D. Oxley has been involved in C&DP for more than 14 years. He is one of the leaders in the field of encapsulation and controlled release. Some useful insights from Dr. Oxley's experiences are shared in the following question and answer format.
Q: What kind of research are you doing and why do you think it's important?
A: I am currently involved with contract R&D related to all applications of microencapsulation, nanoencapsulation, and particle design for multiple industries.  Armed with a broad spectrum of processes and analytical tools, we (SwRI) serve an important role as research for hire, bridging the research gap between academia and industry.  Applications that pass through our lab range from pharmaceuticals to industrial applications. Clients/collaborators can be virtual startup companies, academic labs, or some of the largest companies in the world.  It is an incredible experience to be exposed to such a variety of applications and organizations.  The SwRI model and capabilities provide clients with an unbiased and independent flexible resource to fulfill a variety of R&D needs that would otherwise be cost prohibitive. Furthermore, the intellectual property developed in collaboration with a client is owned by the client, provided further value from our services. 
Q: Most important / exciting / significant accomplishments in your career
A: I'll go with two points in my career, which can conveniently serve as bookends.
The first, and by far most important, is the beginning with my hiring into SwRI. Coming out of graduate school with a background in inorganic chemistry and nanoparticles, my direction and knowledge were far removed from controlled release. Joining SwRI was by chance, and a good story about connections. The short version: my hiring director knew my graduate advisor, who knew I was looking for a job.  Although I knew very little about microencapsulation, controlled release, or contract research, the opportunity seemed good at the time.  In hindsight, I now realize how lucky I was to get the opportunity to join SwRI and enter this field.  It defined my career and has given me the rewarding chance to work for a non-profit, conduct research, and meet some amazing co-workers and colleagues. 
The second is recent work I started a couple years ago looking into new encapsulation systems. Over more than 16 years, my work is spread amongst helping hundreds of companies with their controlled release needs. However, SwRI offers some internal research and development opportunities. I recently took advantage of this to focus on new emulsion-based encapsulation formulations as an alternative to the classic gelatin or formaldehyde-based systems commonly used in consumer production applications.  And with a pending ban on microplastics, a need for new chemistries is becoming increasing necessary.  I have tapped into the use of drying oils (patent pending) as a potential encapsulation matrix/shell, though the work is still young and not fully vetted yet. It's the most excited I've been about a potential widespread contribution to the field!
Q: If you had to think back, was there a single moment in your life that sparked your interest in what you're doing now?
A: Since I fell into the field of controlled release, I'll back up to the interest in chemistry. I had a fantastic high school chemistry teacher that started the interest. But the single moment that solidified this career path and interest was the organic chemistry lab in college. I was fascinated by the final lab of receiving an unknown chemical and having to use various analytical tools to figure out the structure. I'm neither an analytical chemist nor organic chemist today, but continue to enjoy the challenge of solving problems through chemistry, materials science, and other disciplines that now cross my path. 
Q: Favorite CRS annual meeting venue that you've attended?  Why?
A: It is hard to not say Hawaii, but I have to go with Edinburgh. The location, the people, the food, the drink, the science, and the overall meeting was a very memorable experience. The trip also introduced me to Scotch, which has been hurting my wallet ever since.
Q: If you had one wish for the future of (controlled delivery / controlled release), what would it be?
A: Open innovation. There are a lot of fantastic ideas, inventions, and research carried out in this field.  I'm fortunate to be exposed to hundreds of companies interested in controlled release, across many disciplines. I understand and respect the need for proprietary information and the world of patents, but it does slow global development in the field. An open and collaborative culture would exponentially accelerate developments in the field of controlled release.
Q: In your free time, what do you like to do?
A: Free time is occupied with family and parenting of a couple school aged kids.  Any free time after that is spent playing trumpet gigs, 3D printing functional and fun items, or tinkering with any other latest/greatest gadgets. Whether it's at work or at home, it's important to never stop learning!
Q: If you could be paid your same pay for any job or activity besides your current job, what would it be?
A: A Jazz musician and educator. Music partially paid my way through undergraduate education, and continues to be a part of my life as a part-time performer in a few local jazz bands. It pays more and is easier to be a scientist that plays music for fun, than a musician who dabbles in science for fun!
Q: Do you have plans for after your career?
A: I have a way to go before retiring. Even when that time comes, I doubt it will be an abrupt end to my career. I love what I do and the field that I'm in, so I suspect it will be a gradual taper rather than dropping off the map on what could be my last work day. Leisure travel will start to replace business travel, a few hours here and there will start to be replaced with more time for music, and, of course, family will continue to be the focal point of my life.