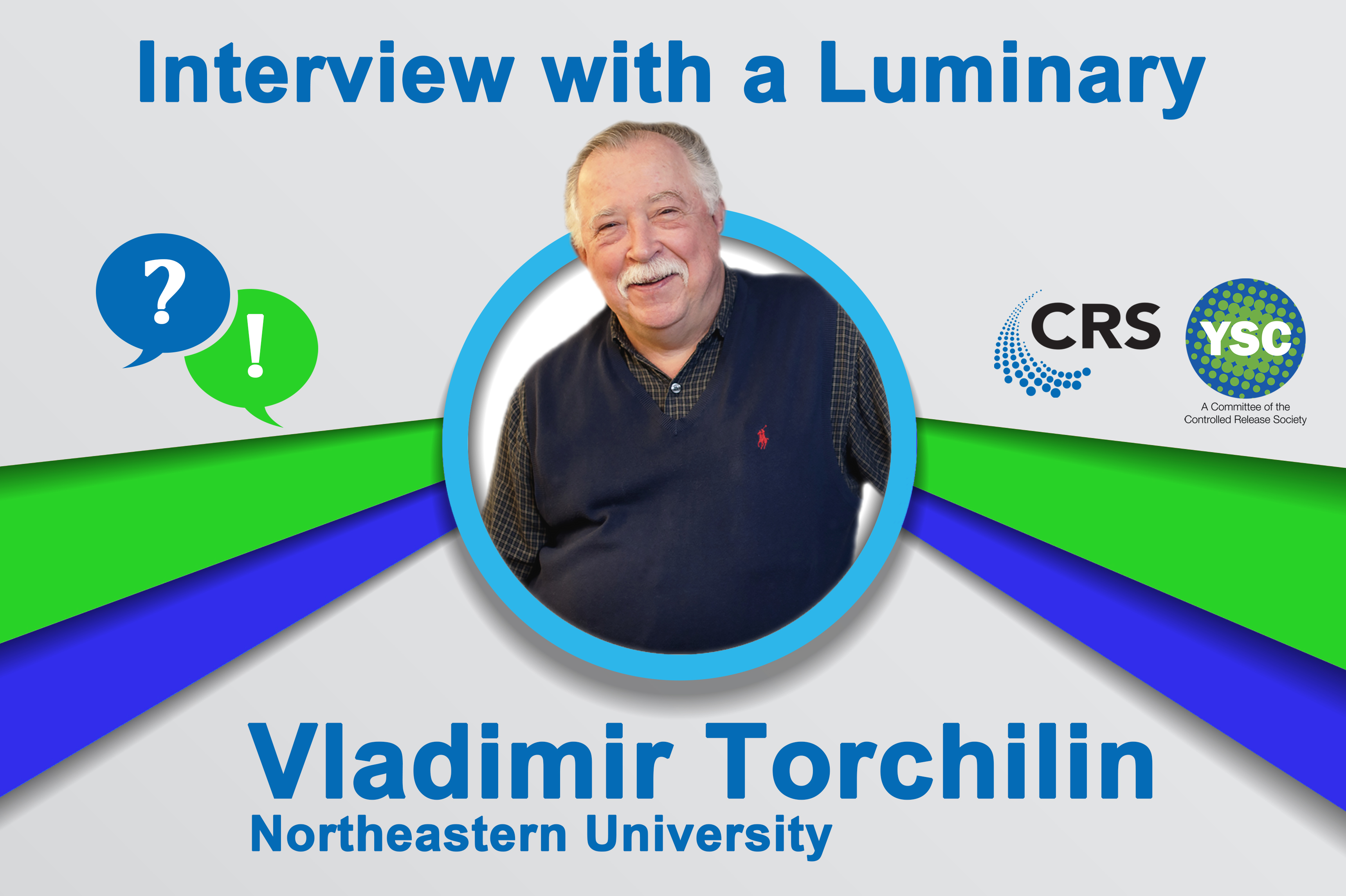 Vladimir P. Torchilin, Ph.D., D.Sc. is a University Distinguished Professor and Director, Center for Pharmaceutical Biotechnology and Nanomedicine, Northeastern University, Boston. He got his MS, PhD, and DSc degrees from Moscow State University. In 1991 he joined Massachusetts General Hospital and Harvard Medical School as the Head of Chemistry Program, Center for Imaging and Pharmaceutical Research, and Associate Professor of Radiology. Since 1998 Dr Torchilin is with Northeastern University. In 1998-2008 he served as a Chairman of the Department of Pharmaceutical Sciences.
His interests include drug delivery and targeting, nanomedicine, multifunctional and stimuli-sensitive pharmaceutical nanocarriers, biomedical polymers, and experimental cancer therapy. He has published more than 500 original papers, more than 250 reviews and book chapters, wrote and edited 14 books, and holds more than 40 patents. Google Scholar shows more than 69,000 citations of his papers with H-index of 116.
He is Editor-in-Chief of Drug Delivery and Current Drug Discovery Technologies, Co-Editor of Current Pharmaceutical Biotechnology, Associate Editor for Biomedical Microdevices, a Review Editor for the Journal of Controlled Release, and on the Editorial Boards of many other leading journals in the field.    
Among his many awards, Professor Torchilin was the recipient of the 1982 Lenin Prize in Science and Technology (the highest scientific award in the former USSR). He is a Full Member of the European Academy of Sciences. He is also a Fellow of American Association of Pharmaceutical Scientists (AAPS), American Institute of Medical and Biological Engineering, and Controlled Release Society (CRS). In 1994 he received the 1993 Journal of Controlled Release, Outstanding Paper Award; in 2005 - the Research Achievements Award in Pharmaceutics and Drug Delivery from the AAPS; in 2006 – the 2006 CRS-Baxter Healthcare Outstanding Parenteral Drug Delivery Award; in 2007 – the Research Achievements Award from the World Pharmaceutical Congress; in 2009 - AAPS Journal Award, 2009 International Journal of Nanomedicine Distinguished Scientist Award, 2010 Controlled Release Society Founders Award, 2012 Alec Bangham Life Time Achievements Award, and 2013 Blaise Pascal Medal in Biotechnology from the European Academy of Sciences. He served as a President of the Controlled Release Society in 2005/2006. In 2011, Times Higher Education ranked him number 2 among top world scientists in pharmacology for the period of 2000-2010.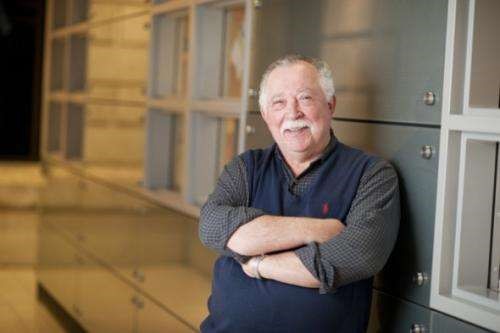 What sparked your interest in science in general and drug delivery in particular?
When I was a kid, the memories of WWII where all around, and all our games were about war, so we have to make explosions. This how my involvement in chemistry began – how to make an explosive from what you can find in your mother's kitchen or medicine box. It didn't stop at school, and I was participating in many chemical "olympiad" for schoolchildren and was even among the winner of the national olympiad in chemistry.
Naturally, I became a student of the Chemical Department at Moscow State University, the best chemical school in the USSR at that time. I was trained as a polymer chemist and eventually got involved in a very interesting problem – how to mimic natural biological macromolecules (enzymes) with synthetic polymers. From here, there is just a short step to biochemistry and pharmacology, which I made when I was invited to join the Institute of Experimental Cardiology of the National Cardiology Research Center and to work on polymeric modification of thrombolytic enzymes to make them more stable and less immunogenic. This is already practically about drug delivery. Soon, I began working with other pharmaceutical carriers, such as liposomes and micelles, and with other medicines, including anticancer drugs. This is how it goes until today.
Share a turning point or defining moment you experienced in your work as a scientist.
Rather, it was the point when I became absolutely certain that I'm doing what I should do. It was when I was introduced to a happy group of patients successfully treated with the preparation we developed in my lab and translated all way into the clinical setting, without any side-effects or complications which before were always accompanying this type of therapy. I was as happy as them. Maybe, even more…
Tell us about the exciting ways in which your particular field is progressing.
Far too many to name them all! RNA therapy (siRNA, antisense oligos) open great horizons but require solving multiple delivery problems. Specific organelle targeting carries great promise (for example, in the treatment of the lysosomal storage diseases), but again needs appropriate delivery systems. Preparations responding to pathology-associated stimuli by releasing a drug in the site of disease only may enhance the therapy of many diseases. I can go on and on…
What is the best piece of professional advice you have received and from whom?
My first mentor and friend, late Professor Viktor Kabanov, advised me to turn from classical polymer chemistry to biopolymers
Would you change anything about your career path if you could start over?
I would emigrate to the US earlier.
What advice would you give to someone who is starting their scientific career?
Read as much as you can. And not only in your field but in other neighbouring areas. You never know what can give you a new idea.
Our days, experimental science is done by teams. Be a good team player.
If you got a great result, repeat your experiment two more times.
What do you enjoy doing outside of the lab? What are your hobbies/interests?
Books, music, art, travel – name it. I'm a book collector and have a library of approx. 6000 volumes, with many really rare books. I'm also an art collector and, a couple of years back, one of the local museums here in the Boston area made a three months long large exhibition of some paintings from my collection. I'm a long-time patron of the Boston Symphony. I'm also an author and, over the years, published several books of fiction (short stories) in Russian both, in Russia and here in the US. I'm even a member of the Union of Writers in Moscow. Not enough time, not enough time… And life is too short…