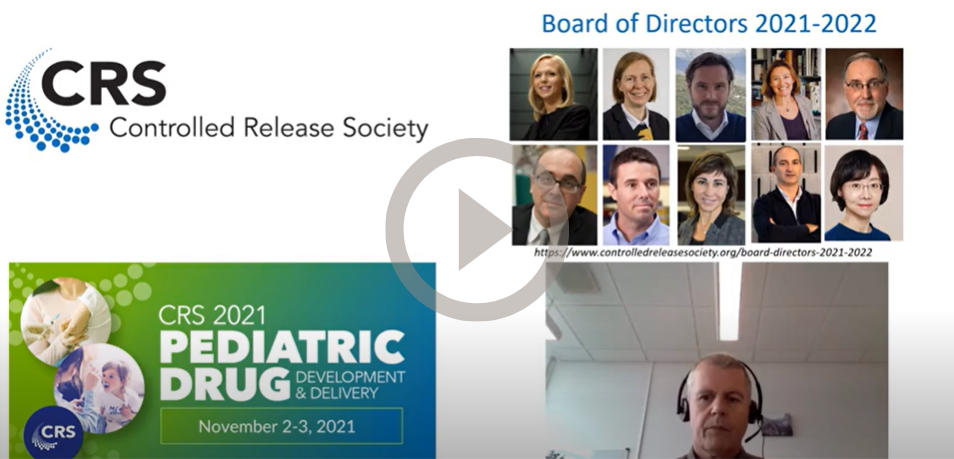 The year ahead for CRS - A time for optimistic caution!
This is my first opportunity to communicate with the CRS community as CRS President. Firstly, I think that every incoming President for any Society probably talks about how it is an honour to serve the community, but having been in leadership roles in other communities I can honestly say that it is the 'greatest' honour to serve in this role. I say this because the traits that make this Society so great also bring a significant challenge to the position. We are above all else a family that looks after each other, treats each other with respect, celebrates our successes together both large and small, and also supports each other to overcome obstacles. Reinforcing and building on these traits in a way that is inclusive of all members regardless of background and location is a prime responsibility for the President and not one that I take lightly. So, as we move together through the year you can expect a strong dose of inclusiveness, a liberal splash of diversity and a bucket of openness to equity that guide us in how we go about ensuring that we keep achieving our goals of supporting and growing our family. Our ED&I Town Hall this week was a great opportunity to hear about the outstanding work of our ED&I Committee, who are helping us to work through all aspects of our Society to ensure we have the focus and tools to do our best in this area. We thank Morgan Fedorchak for her leadership and the huge effort by her committee members for these initiatives.
The pandemic has certainly presented its fair share of challenges for the Society – we are at this stage committed to having an in-person Annual Meeting in Montréal next July, chaired by Clare Hoskins and her outstanding AMPC team. We can hope that intercontinental travel from Asia and Europe into North America is possible to allow many of us to get together face to face. We do steel ourselves though, for the possible scenario that this may not be possible for some or indeed all of us. So, an additional challenge presents itself in how we can maintain our global focus when holding effectively a 'local' meeting. Several initiatives are under discussion on this front.
On a brighter note, the CRS 2021 Pediatric Drug Development and Delivery meeting is taking shape and promises to be an absolute highlight of the year – please mark the 2nd and 3rd of November in your calendars. If you are already active or looking for further education in this area this will be one not to be missed. Thanks especially to Andy Lewis and Cornell Stamoran for leading the charge on this new feature of the CRS calendar.
As the new leadership of focus groups takes form and they plan out their activities for the coming year, they will receive valuable leadership from the new Focus Groups Program Chair, Helder Santos who is well known to many of us as the previous Chair of the Nanomedicine and Nanoscale Focus Group of CRS. Bruno Sarmento is continuing his leadership of the International Chapter committee to help the chapters stay connected and to advance our mission of advancing science, technology, and education in the field of controlled delivery worldwide.
As we head through the year I look forward to communicating with you via our magnificent CRS Newsletter and I thank Arlene McDowell and the team for continuing to bring this important communication to members through a very disruptive period. We also thank Arlene for many years of effort she hands over the reins to a new Editor in Chief with the position currently being finalised. Please do contact me if you have comments, concerns, suggestions about the Society – we are highly inclusive of opinions and my door is always open.
All the best to you and your loved ones,
Ben J. Boyd
CRS President