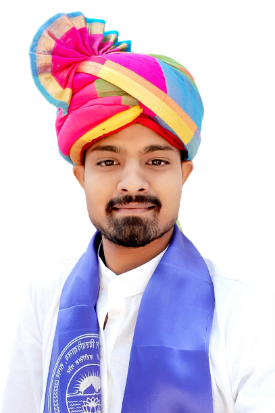 Shivam Kumar Kori, a second year Doctoral Fellow at the Department of Pharmaceutical Sciences, Dr. Harisingh Gour Central University, India. My research is focused on Medicinal chemistry, design, synthesis, biological evaluation and in-silico analysis of heterocyclic compounds, formulation development and their pharmaceutical application. My research work has been recognized and has led to several research presentations and  awards from different drug design and discovery conferences.
I am a Life Member of "Association of Pharmacy Professionals". I have published articles and book chapters in Pharmaceutical Chemistry and drug delivery as well. I am an approved Reviewer at some prestigious journals.
I have attended several workshops from Prestigious Research laboratory and had a chance to perform Hands-on training practical session on sophisticated instruments and analysis techniques in pharmaceutical research.
Beyond science and pharmacy, I believe in helping and motivating others to achieve their goals and have a positive outlook on their life. I enjoy travelling, playing sports, taking pictures, learning new languages, socializing and meeting new people from all around the world with diverse cultural.