Click here for voting information
The Controlled Release Society Nominations Committee announces the candidates for the 2021-2022 Board of Directors.  As a member of the Controlled Release Society, you have the opportunity and responsibility to cast your vote. Each candidate is a CRS member devoted to the science and technology of controlled release.
*Candidates are listed alphabetically by first name
PRESIDENT-ELECT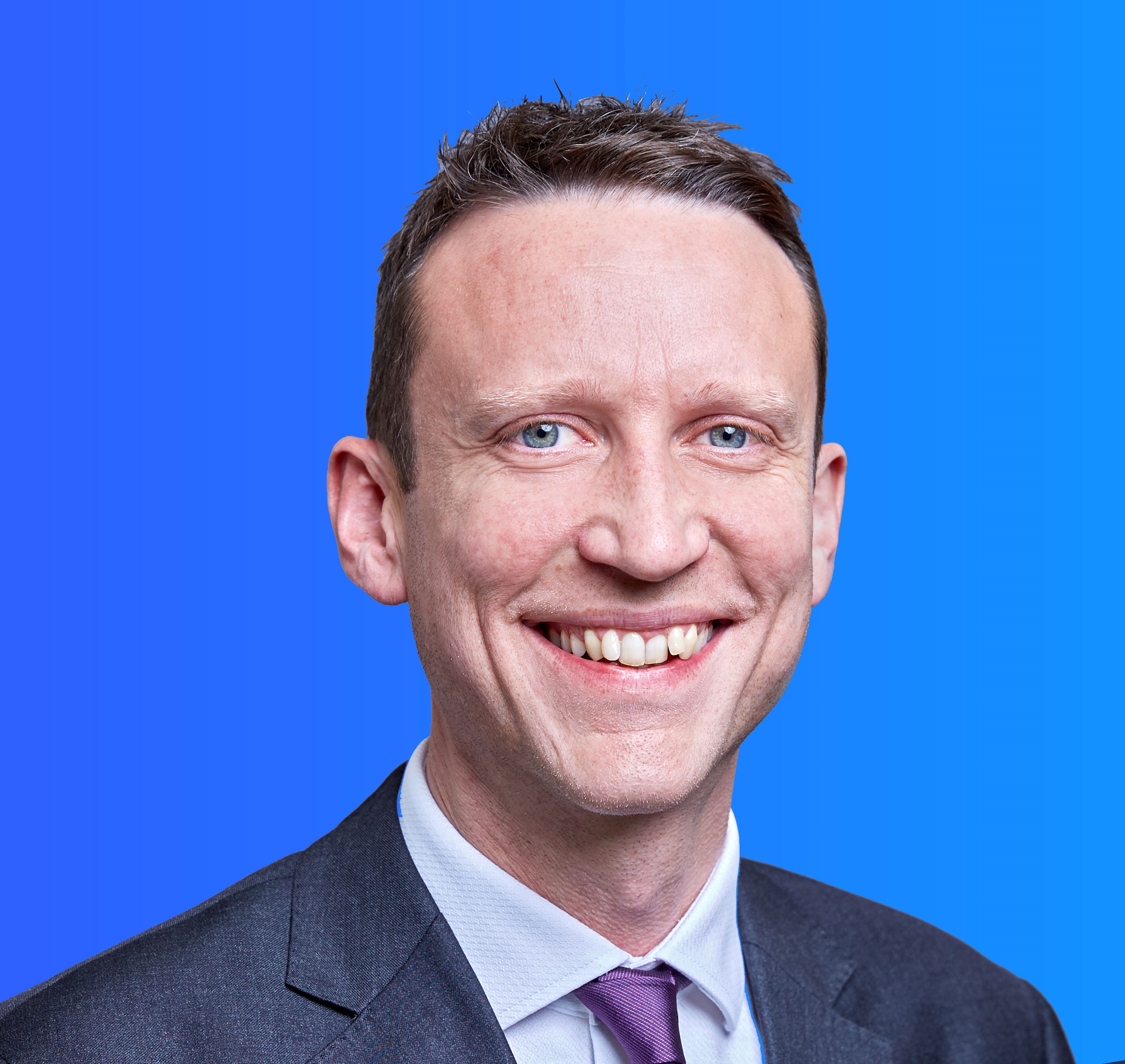 Andrew Lewis, PhD, Quotient Sciences, United Kingdom
Andy Lewis, BPharm (Hons) MAPS PhD is VP Pharmaceutical Sciences at Quotient Sciences where he leads a team of 120 scientists working on formulation development, clinical manufacturing and pharmaceutical analysis for clients' drug product programmes. Prior to this he was Director Novel Drug Delivery Technologies at Ipsen (France) where he had global responsibility for product development utilizing novel formulation technologies or drug delivery devices, including leading the development of a novel patient-centric device for Somatuline Autogel. Originally trained as a pharmacist, he completed his training at Pfizer before travelling to Australia to work in Professor Mike Roberts' lab at the University of Queensland investigating fatty acid uptake in the liver. On completion of this he returned to the UK to complete a PhD in liver tissue engineering with Professor Kevin Shakesheff at the University of Nottingham. He then played in integral role in two venture capital funded biotech start-ups where he led the development and commercialisation of novel technologies in the fields of tissue engineering and drug delivery, taking them from concept into clinical development, before moving to Ipsen. He has been involved with the CRS for over 15 years, and has worked in various committees and initiatives along the way including the Membership Committee, Scientific Advisory Board, Website Committee, Director-at-Large and most recently as Secretary. Andy was instrumental in setting up the CRS's LinkedIn Group, which now has almost 10,000 members, he led the production of "The Inside Track" for the CRS website, and is a passionate advocate for the CRS and developing the next generation of delivery scientists.  
Click here to see a video from Dr. Lewis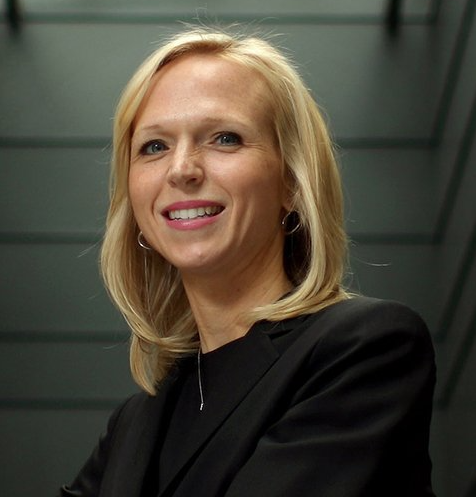 Christine Allen, PhD, University of Toronto, Canada
 Dr. Christine Allen is the Associate Vice-President and Vice-Provost, Strategic Initiatives   (AVPVP SI) at the University of Toronto (UofT). In this role, she leads the identification,   assessment, prioritization and support of strategic, cross-divisional, excellence-driven,   institutional research initiatives. She is a full professor in the Leslie Dan Faculty of Pharmacy   and holds a PhD in chemistry. Her research focuses on the design of innovative materials and   drug delivery technologies. She is the co-founder and served as President of Nanovista Inc., a company focused on high-precision, image-guided cancer therapy. Professor Allen has received career awards from CIHR/Rx&D, the Canadian Society for Pharmaceutical Sciences (CSPS) and the Association of Faculties of Pharmacy of Canada. She is a fellow of CSPS, the Controlled Release Society (CRS) and the Canadian Academy of Health Sciences. She is the Editor-in-Chief of the Journal of Controlled Release and an appointed member of the Governing Council of the Natural Sciences and Engineering Research Council of Canada. Christine is a strong advocate of equity, diversity and inclusion (EDI) in research and innovation. She is the chair of the inaugural standing committee on EDI in Research and Innovation at UofT, an unconscious bias facilitator and founder of the UofT Women in STEM: Leading and Reading book club.  She is a dedicated member of the CRS serving previously as a board member and Treasurer of the society. 
Click here to see a video from Dr. Allen
SECRETARY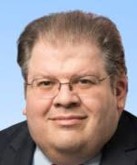 Cornell Stamoran, PhD, Catalent, Inc. USA
Cornell Stamoran has thirty years' experience across a broad range of disciplines, including accounting and finance, strategy, M&A, innovation, IT, advocacy (IR, PR, Gov't), and sales and marketing. Cornell began his career with five years in Arthur Andersen & Co.'s accounting and audit practice. Cornell then joined drug delivery provider R.P. Scherer Corporation, first focusing on finance and IT, then migrating to strategy and innovation. Following Cardinal Health's acquisition of Scherer, Cornell continued his migration to growth-related functions, including building global business development and sales operations teams, establishing a strategic marketing function, and supporting M&A. Following Catalent's spin-out in 2007, Cornell has been accountable for branding and marketing; public, investor, and government relations; market intelligence and strategy; and innovation and regulatory policy, including as a member of the industry negotiating team for GDUFA reauthorization. Cornell holds a B.S.A. with honors from the University of Michigan (accounting and finance), and a Ph.D. in history. He holds/has held a variety of professional certifications including Certified Public Accountant, Certified Management Accountant, Certified Information Systems Auditor, Certified Licensing Professional, Certified Systems Engineer, Lean-Six Sigma Green Belt, and is completing a RAPS regulatory affairs certificate. Cornell currently serves as Co-Chair of the Catalent Applied.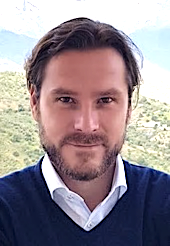 Twan Lammers, PhD, RWTH Aachen University, Germany
Twan Lammers obtained a D.Sc. in Radiation Oncology from Heidelberg University in 2008 and a Ph.D. in Pharmaceutics from Utrecht University in 2009. In the same year, he started the Nanomedicine and Theranostics group at RWTH Aachen University in Germany. In 2014, he was promoted to full professor of medicine at RWTH Aachen University Clinic. He has held secondary appointments at the Universities of Utrecht and Twente in the Netherlands. The Lammers lab aims to individualize and improve disease treatment by combining drug targeting with imaging. To this end, image-guided (theranostic) drug delivery systems and tissue-engineered implants are being developed, as well as materials and methods to monitor and modulate tumor growth, angiogenesis, inflammation, fibrosis and metastasis. Lammers has published over 250 papers. His work has been cited >15000 times (h-index 67). He received multiple scholarships and awards, including a starting, a consolidator and two proof-of-concept grants from the European Research Council, the young investigator award of the Controlled Release Society, the Adritelf International Pharmaceutical Sciences Award and the International Award from the Belgian Society for Pharmaceutical Sciences. He is a member of the editorial board of 10 journals, including the Journal of Controlled Release (associate editor for Europe), Drug Delivery and Translational Research (inspirational notes) and Molecular Imaging and Biology (nanomaterials and delivery platforms). Since 2019, he has been included in the Clarivate Analytics list of Highly Cited Researchers. Lammers has been active in the Controlled Release Society since 2008. He is involved in the German and BNLF local chapters. He has served on the Annual Meeting Program Committee and the Young Investigator Award Committee. He currently is director-at-large and board liaison for the Young Scientist Committee.
TREASURER-ELECT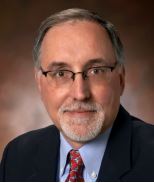 Ronald Smith, PhD, USA
 Ronald L. Smith, Ph.D., was recently Scientific Associate Vice President of Pharmaceutical   Sciences at Merck Research Laboratories leading Exploratory Products & Technologies. Dr.   Smith joined Merck in 2008 as Executive Director of Pharmaceutical Research and was   subsequently Head of Product Value Enhancement that translated technology-enabled   concepts into differentiated medicines. Prior to Merck, Dr. Smith led Exploratory   Biopharmaceutics & Drug Delivery at Bristol- Myers Squibb Company. He began his career   with the Procter & Gamble Company leading the research and product development of   enabling technologies for intranasal, buccal, mucoadhesive and transdermal drug delivery. Dr. Smith is a Fellow of the American Association of Pharmaceutical Scientists and served as past-Chair of the Pharmaceutics & Drug Delivery Section of AAPS and the Board of Scientific Advisors for the Controlled Release Society. He has held Adjunct faculty appointments at the University of Cincinnati College of Pharmacy and the School of Pharmacy at West Virginia University and received his degrees in Chemistry from West Chester University (BS) and the University of Iowa (PhD).
DIRECTOR-AT-LARGE (3 Openings)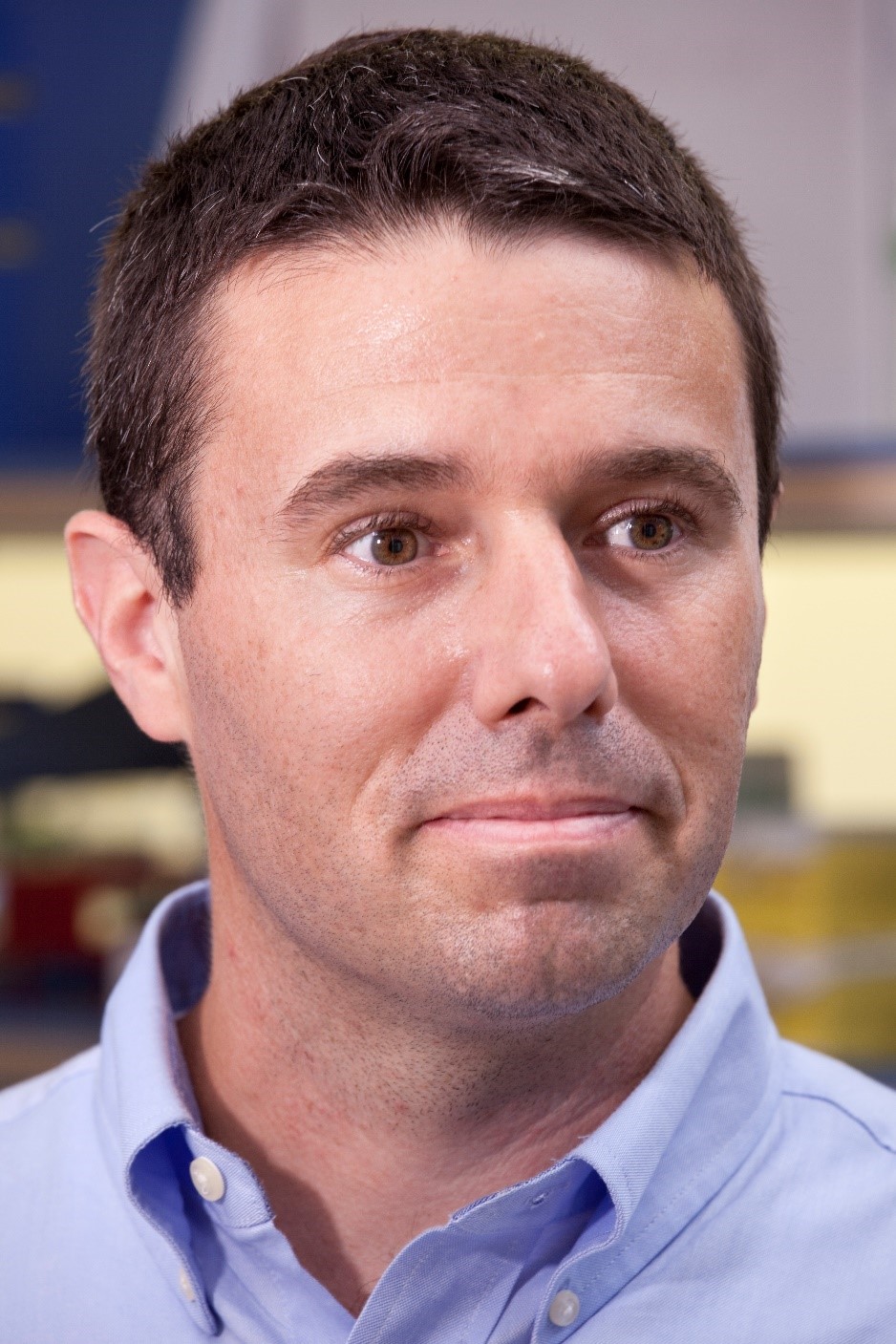 Avi Schroeder, PhD, Technion - Israel Institute of Technology, Israel
Avi Schroeder is a tenured Associate Professor of Chemical Engineering at the Technion – Israel Institute of Technology, where he heads the Laboratory for Targeted Drug Delivery and Personalized Medicine Technologies (https://www.schroederlab.com/ ). Dr. Schroeder conducted his Postdoctoral studies at the Massachusetts Institute of Technology, and his PhD jointly at the Hebrew and Ben Gurion Universities. Avi is the recipient of more than 30 national and international awards, including named a KAVLI Fellow, the Intel Nanotechnology-, TEVA Pharmaceuticals-, and the Wolf Foundation Krill Awards. Avi is the author of more than 50 research papers inventor of 19 patents and co-founder of multiple startup companies based on these discoveries. Schroeder is a member of Israel Young National Academy of Sciences, the President of the Israel Institute of Chemical Engineers and Chaired the CRS Local Chapters up to 2020.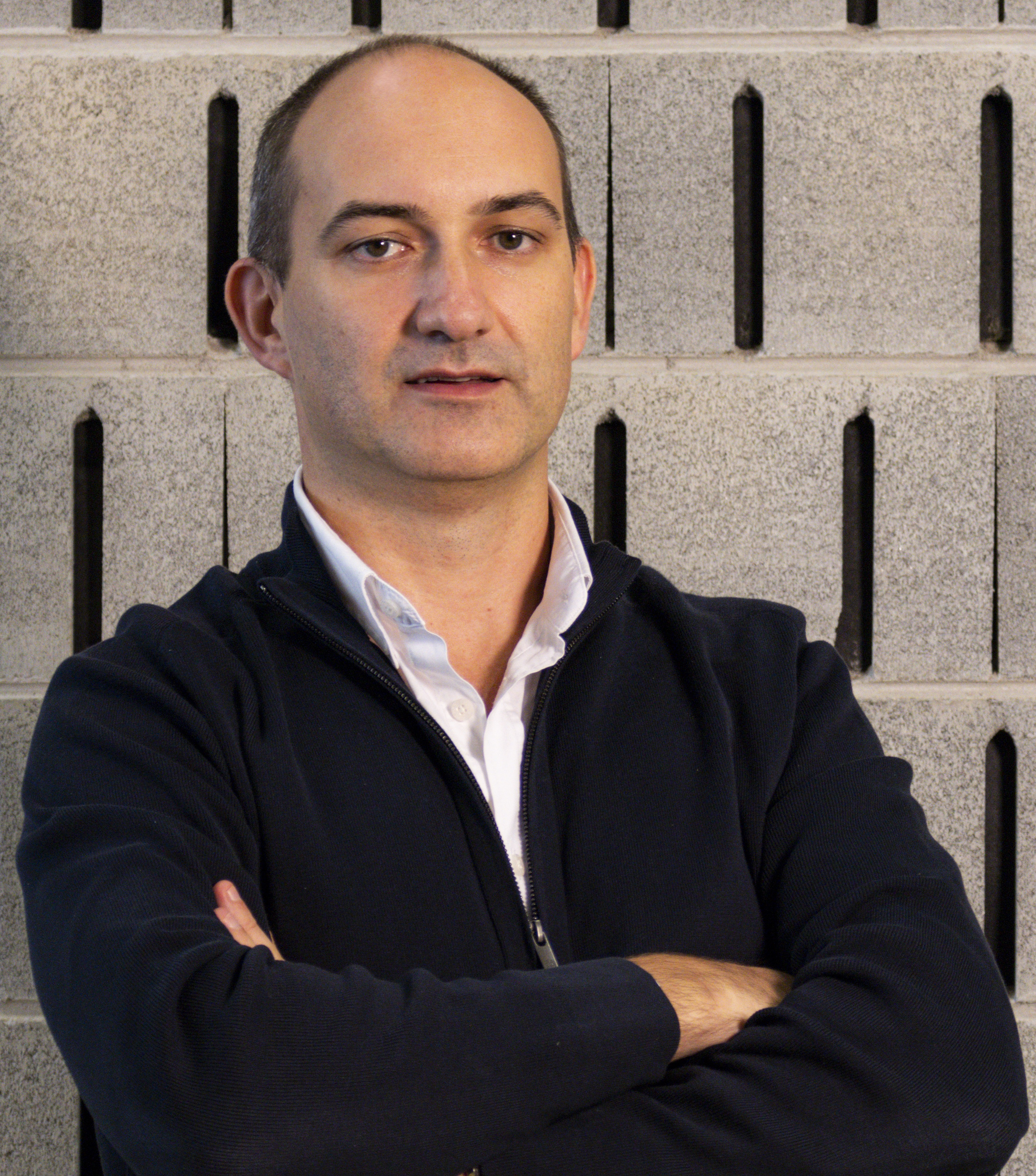 Bruno Sarmento, PhD, University of Porto, Portugal
Dr Bruno Sarmento is Principal Investigator and Professor of Drug Delivery at Institute of Research and Innovation in Health (i3S) – University of Porto, the most important research center on biomedicine in Portugal. He gained his PhD from the University of Porto (2007), in collaboration with Queen's University, Canada, Copenhagen University, Denmark and University of Santiago de Compostela, Spain, developing innovative polymer-based nanoformulations for oral delivery of insulin. Bruno Sarmento was appointed professor in 2008, and entered i3S as Group Leader in 2012. Since 2019 is member of the Board of Directors of i3S – University of Porto. His scientific research is focused on the development of drug delivery systems, with special attention on nanotechnology, and their application to the pharmaceutical and biomedical fields. He is interested in engineering targeted nanomedicines by identifying novel biological targets, proposing new functional ligands and producing tailored nanoplatforms for the delivery of therapeutic molecules for managing cancer, infection and metabolic diseases. His research has contributed with fundamental insights to understand the mechanism of transport of nanoparticles at the tissue and cellular levels and on the advantages of nanosystems used for prevention, diagnostics and therapy. In particular, he is committed to unravel the real value of "nano" for mucosal drug delivery by developing mucodiffusive, molecular bioengineered nanoparticles for the oral delivery of antidiabetic peptides, establish advanced multistage functionalized nanoparticles for cancer diagnostic and treatment and nanotechnology-based formulations for preventing and treat infection diseases. He has also specialized in mucosal 3D tissue engineering models to validate functionalized nanomedicines and to perform in vitro/in vivo correlation. His research is aimed at translating with the industry, having established several collaboration agreements with international companies and participated as an entrepreneur in the creation of spin-offs. His work has attracted funding of >15 million €, from public and private entities, and pharmaceutical and medical devices industries. Bruno Sarmento published more than 370 papers (total citations of 16000; H-index 62) and was invited speaker in the most prestigious international scientific meetings. He has supervised 45 PhD students and 14 post-doctoral fellows, all of whom have shared their research at CRS annual meetings. Bruno Sarmento has enjoyed supporting CRS in various roles since he joined the Society in 2006, still as PhD student. This has included: Board member and vice-president of Spanish-Portugal CRS Local Chapter, Chair of the Nanomedicine and Nanoscale Drug Delivery Focus Group, Associate Editor of Drug Delivery and Translational Research and editor of several Special Issues, Editorial Board of the Journal of Controlled Release, Vice Chair for Technical Programming of the 2021 Annual Meeting and regular attendant of Annual Meetings organized by CRS since 2006.
Click here to view Dr. Sarmento's goals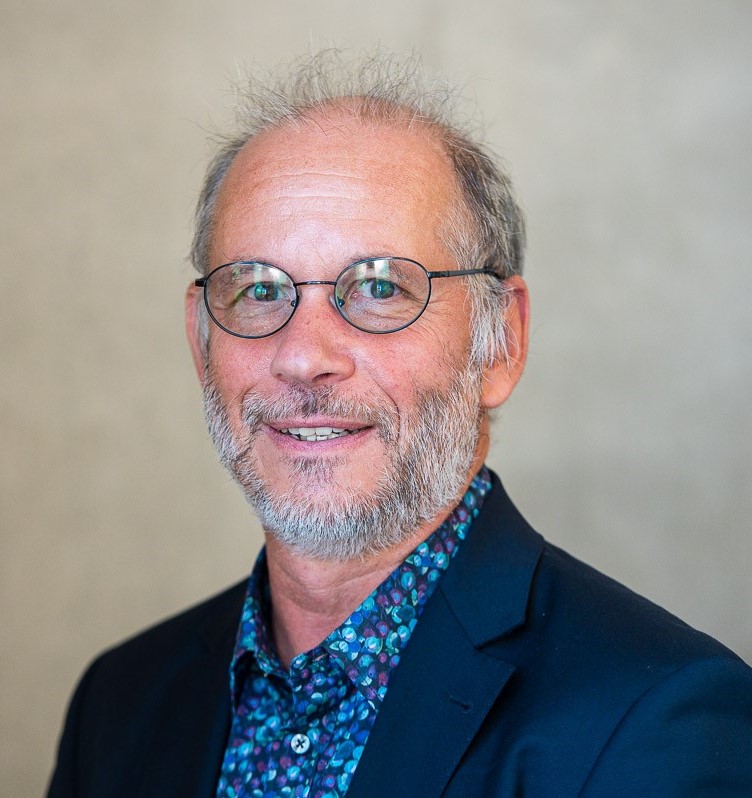 Claus-Michael Lehr, PhD, Saarland University, Germany
Claus-Michael Lehr is Professor at Saarland University since 1995 as well as cofounder and head of the department "Drug Delivery" at the Helmholtz Institute for Pharmaceutical Research Saarland (HIPS) since 2009. HIPS belongs to the Helmholtz Association, i.e. the country's largest research organization, and is part of its Center for Infection Research (HZI).  Prof. Lehr has also been cofounder of two companies, Across Barriers GmbH and PharmBioTec GmbH, both providing special contract research services to the pharmaceutical and related industries The research theme of Prof. Lehr's team is Drug Delivery Across Biological Barriers, with major focus on the epithelia of the gastrointestinal tract, the skin and the lungs, but also including mucus, biofilms and the bacterial cellular envelope. A substantial part of the lab's activities is dedicated to innovative carrier systems, often based on nanotechnology, capable of safely and efficiently delivering drugs and vaccines across the barriers. In this context, the lab systematically investigates predictive cells and tissue models, preferentially human-based, to evaluate the safety and efficacy of novel therapeutic concepts and to facilitate their translation into the clinic. Prof. Lehr is (co)author of more than 400 papers (scholar google h‐index = 91).  The British magazine "The Medicine Maker" had rated him three times in sequence as one of the top 100 most influencing drug researchers in the world. Prof Lehr is co‐editor of the European Journal of Pharmaceutics and Biopharmaceutics and has been the initiator of the biannual Conference "Biological Barriers", which will hopefully take place in 2021 for the 13th time.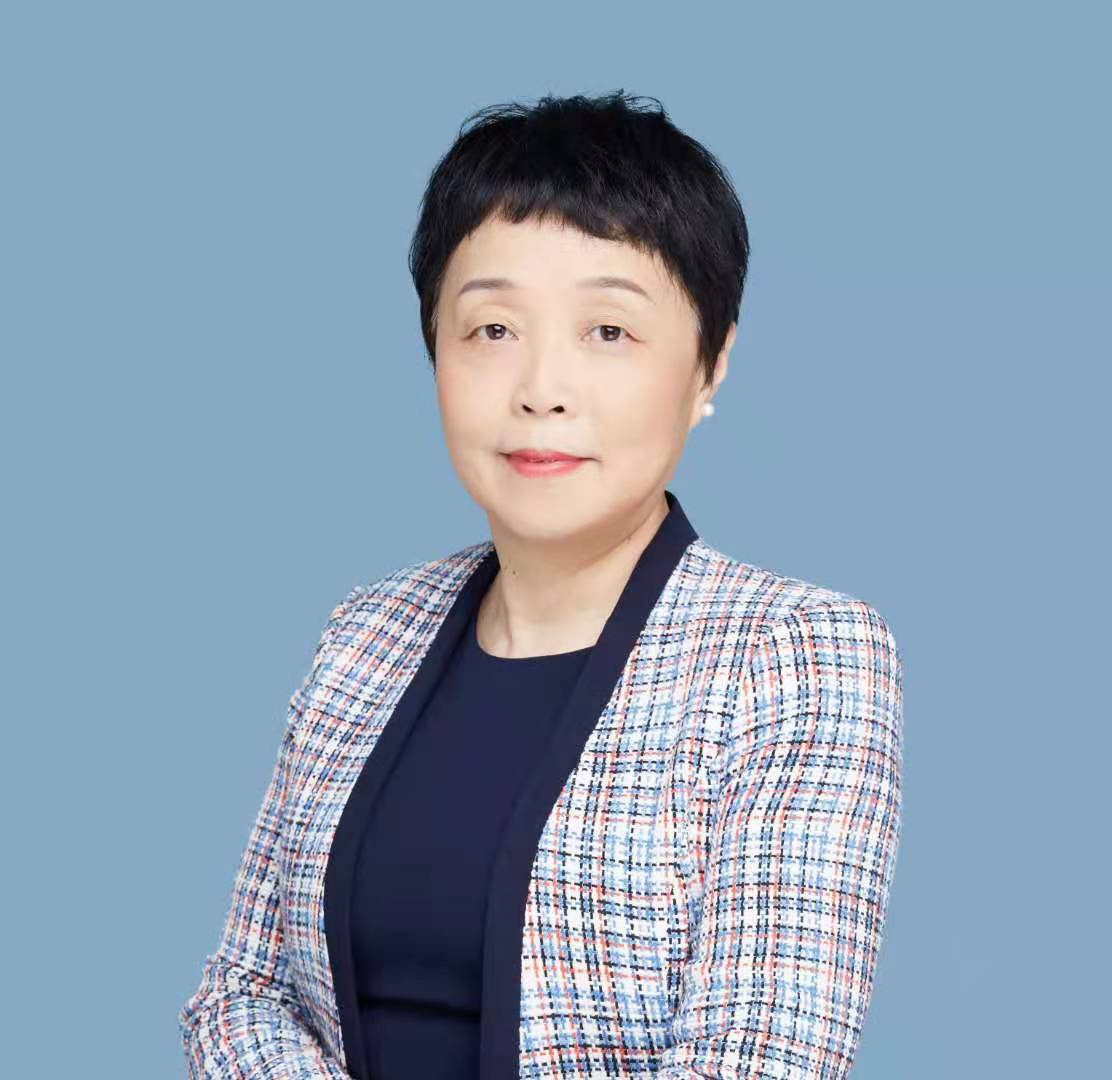 Danyi Quan, PhD, Institute of Advanced Drug Delivery Technology (IADDT), China
Danyi Quan is the president/CEO of Institute of Advanced Drug Delivery Technology (IADDT), a subsidiary institute of Jiangsu Industrial Technology Research Institute (JITRI), and the chief scientific officer of Xel Pharmaceuticals.  She has over 25 years' experience in the pharmaceutical industries, and her expertise R&D fields include transdermal drug delivery, topical and dermatologic drug delivery, oral controlled release drug delivery and fast-dissolving drug delivery systems. Before cofounding of Xel Pharmaceuticals, she was the director of Transdermal Research of Watson Pharmaceuticals (now Teva), and the key inventor for dozens of leading commercial transdermal and topical products. Since cofounding IADDT, Dr. Quan continues her R&D focuses on advanced drug delivery systems, and commits to apply the novel technology platform to the institute system. She has about 100 publications and invited presentations, holds 50 patents. Dr. Quan serves as the member of CRS Nominating Committee and the vice president of CRS China Local Chapter. She is an adjunct professor at University of the Pacific and China Pharmaceutical University, the member of five international professional associations.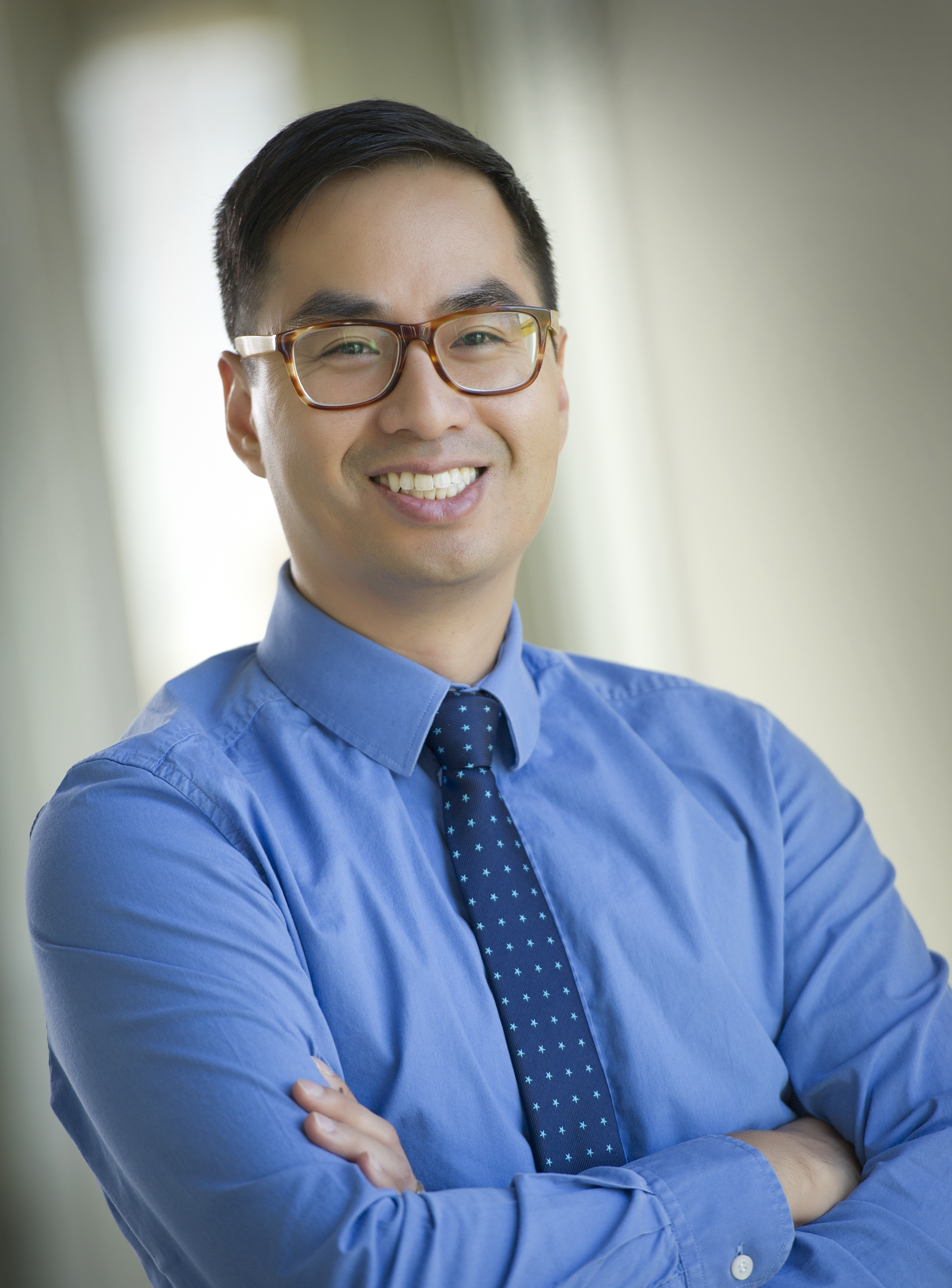 Emmanuel Ho, PhD, University of Waterloo, Canada
 Dr. Emmanuel Ho is an Associate Professor at the University of Waterloo (Canada) School of   Pharmacy with cross appointment in the Department of Chemical Engineering. He is a   member of the Waterloo Institute for Nanotechnology (WIN) and the Centre for Bioengineering   and Biotechnology. His research interests include the development and characterization of   targeted drug delivery systems, nanomedicines and medical devices for imaging, treatment,   and prevention of diseases including HIV/AIDS, chronic wounds, and cancer. He received his   Ph.D. degree from the University of Toronto and was a Canadian Institutes of Health Research (CIHR) and Michael Smith Foundation for Health Research (MSFHR) post-doctoral fellow at the British Columbia Cancer Research Center. He is the recipient of numerous awards including the GlaxoSmithKline / Canadian Society for Pharmaceutical Sciences (CSPS) Early Career Award, the Association of Faculties of Pharmacy of Canada New Investigator Research Award, the Rh Award for Excellence in Research, and the WIN Research Leader Award. Dr. Ho also serves on the board of numerous scientific societies including the CSPS as Treasurer and was the Past President of the Canadian Chapter of the Controlled Release Society (CC-CRS). Within the CRS, Dr. Ho was a previous member of the Young Scientist Committee (2013-2015), the inaugural Chair of the Transdermal and Mucosal Delivery Focus Group (2019-2020) and is currently the Chair of the Focus Groups Committee (2020-present). He is currently an Associate Editor for Drug Delivery and Translational Research, Associate Editor for the Journal of Pharmacy & Pharmaceutical Sciences and a Guest Editor for Pharmaceutics. Dr. Ho is the co-founder and CEO of Asli Technologies (focused on synthesizing "eco-inks" for 3D biomedical printing applications), the CSO of Theraphage Bio (focused on bacteriophage-based immunotherapeutics), and co-host of Not So Serious Science podcast (interviews with experts & science explained in layman's terms).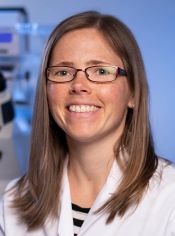 Laura Ensign, PhD, Johns Hopkins University, USA
 Laura Ensign, PhD, holds the Marcella E. Woll Professorship of Ophthalmology, and is an   Associate Professor of Ophthalmology, Chemical & Biomolecular Engineering, Biomedical   Engineering, Pharmacology and Molecular Sciences, Infectious Diseases, Gynecology &   Obstetrics, and Oncology at Johns Hopkins University. Her research is focused on the   principle of characterizing biological barriers in health and disease in order to design more   efficacious formulations for prophylactic and therapeutic drug delivery. Her laboratory is a   diverse group of scientists with expertise in biomaterials, chemistry, engineering,   pharmacology, molecular biology, surgery, biophysics, and statistics. Laura is a co-inventor on   a drug delivery technology that led to two FDA approved products, a company co-founder and a co-inventor on a microbiome-based technology that will soon be in Phase 2 trials, and a co-founder of a recent newco with the aim of developing novel thermosensitive gelling materials for drug delivery to various mucosal surfaces, particularly the eye. Laura has been actively involved in CRS for many years, and is on the Editorial Board of the Journal of Controlled Release. Laura was on the Annual Meeting Planning Committee (AMPC) for the CRS 2017 Annual meeting, and is on the AMPC for the virtual meeting in 2021.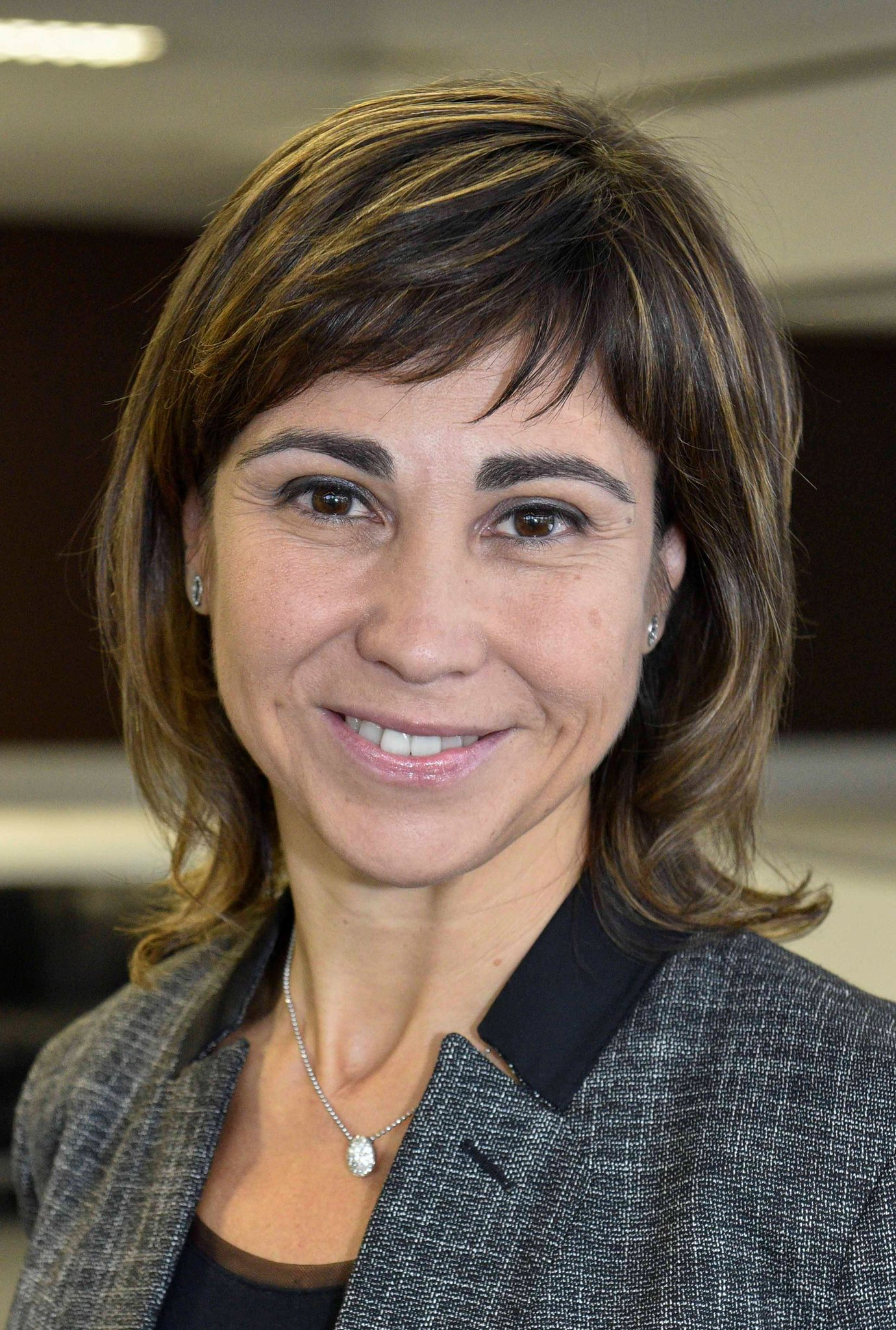 Maria J. Vicent, PhD, F.C.V. Centro Investigación príncipe Felipe, Spain
 María J. Vicent gained her Ph.D. in 2001 from Univ. Jaume I (Spain) after several scientific       stays at Fréchet's lab. (Univ. California Berkeley, USA). She moved to the Centre for Polymer   Therapeutics at Cardiff Univ with Prof. R. Duncan in 2002 after receiving a Marie Curie   Postdoctoral Fellowship. In 2004, María joined CIPF (Valencia, Spain) through a Marie Curie   Reintegration contract and became head of the Polymer Therapeutics Lab in 2006, where she   oversees the Screening Platform- an ERIC-EU-OPENSCREEN specialist site and coordinates   the Advanced Therapies Program. María's research group focuses on the application of polymer therapeutics in unmet clinical needs thanks to funding by national and EU grants. She has received several prizes and has been elected as a member of the AIMBE College of Fellows 2019. She has published over 125 papers and 10 patents, three already licensed to industry and a fourth used as the foundation of the company PTS (Valencia, Spain) in 2012. María was the SPLC-CRS president (2010-2013) and the AMPC chair of the annual CRS meeting in 2019. Currently acts as Associate European editor of DDTR, advisory board member of JCR, and executive editor of ADDR.
Click here to see a video from Dr. Vicent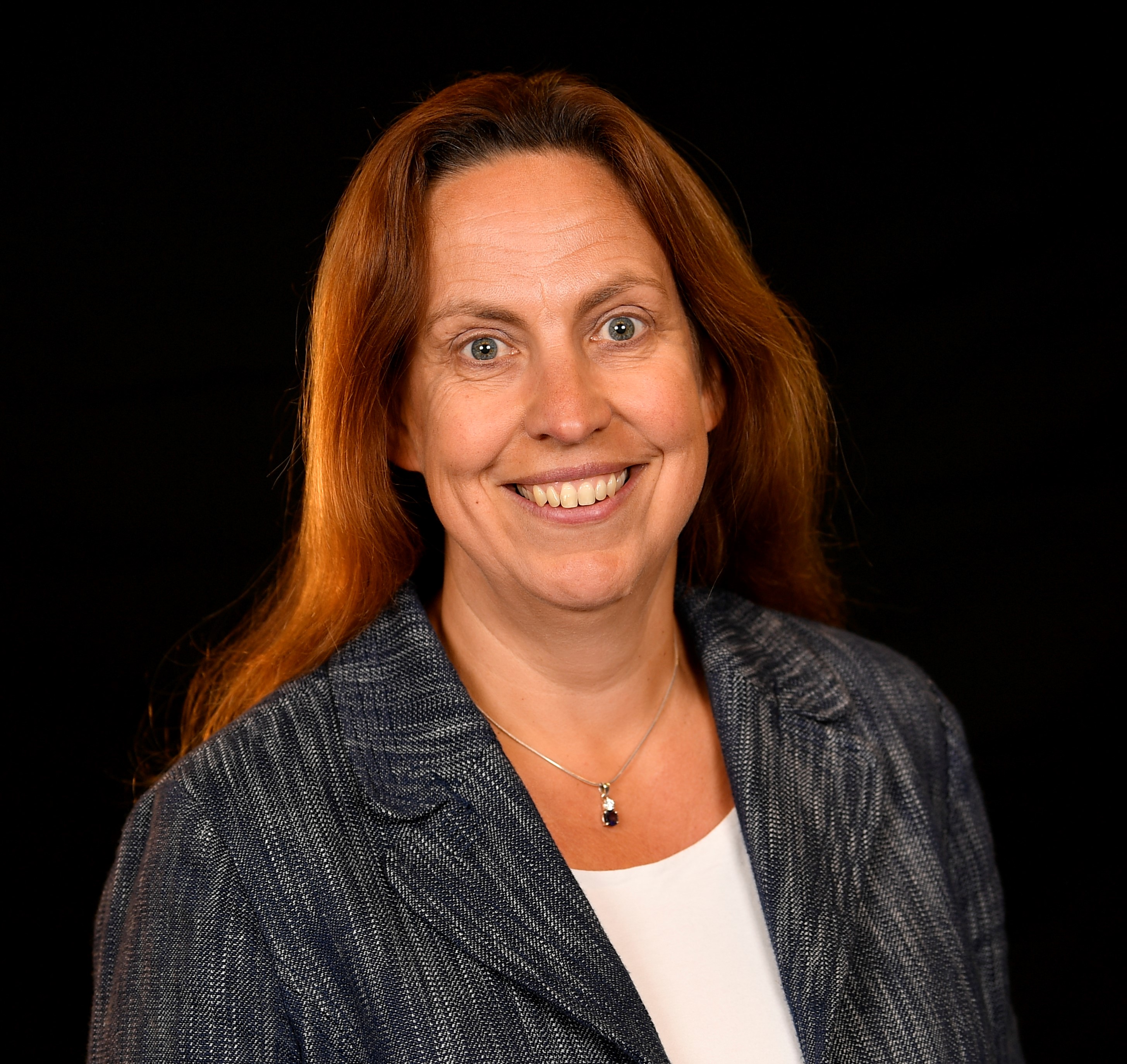 Marianne Ashford, PhD, AstraZeneca, United Kingdom
Marianne Ashford, PhD, is a Senior Principal Scientist in a global role in Advanced Drug Delivery at AstraZeneca, serving on the Pharmaceutical Sciences and Oncology Discovery Science Leadership Teams. Marianne is responsible for applying drug delivery approaches which enable the progression of innovative medicines and is working to enable novel targets through intracellular delivery of new modalities such as nucleic acids and peptide drugs. Marianne has been instrumental in introducing nanomedicines to improve therapeutic index into the AstraZeneca clinical portfolio. She has initiated several collaborations and the building of the internal capability in nanomedicines, drug targeting and intracellular delivery receiving several internal awards for this work. Previously Marianne led a Preformulation and Biopharmaceutics Group which was responsible for influencing candidate drug design from a product perspective and providing support across the portfolio in solid state science and biopharmaceutics. Marianne has also held project management roles leading pharmaceutical teams and influencing the global product strategy of various AstraZeneca oncology compounds in pre-clinical and clinical development, most notably Faslodex, Arimidex and Lynparza. Marianne has published over 65 peer reviewed papers and reviews, six book chapters and holds several patents.  She has delivered invited talks, keynotes and plenaries in nanomedicine and advanced drug delivery worldwide.  Marianne holds Honorary Professor roles at the Universities of Nottingham and Manchester, UK and has served on numerous academic and industrial scientific committees and advisory boards in the field of drug delivery. Marianne is an active member of the Controlled Release Society and is passionate about using her scientific knowledge and experience to improve therapies for patients and applying drug delivery science to enable medicines of the future.
Click here to see a video from Dr. Ashford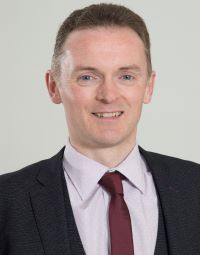 Ryan Donnelly, PhD, Queen's University Belfast, UK
 Professor Ryan Donnelly holds the Chair in Pharmaceutical Technology at Queen's University   Belfast and is Director of QUB's interdisciplinary research programme Materials & Advanced   Technologies for Healthcare (MATCH). His personal research is centred on design and   physicochemical characterisation of advanced polymeric drug delivery systems for transdermal   and intradermal drug delivery, with a strong emphasis on improving patient outcomes. He is   currently developing a range of novel microneedle technologies through independent research,   but also in collaboration with several major pharma partners. He has obtained substantial UK   Research Council, charity and industrial funding and authored over 300 peer-reviewed publications (H-index = 58), including 6 patent applications, 6 textbooks, 23 book chapters and approximately 250 full papers. He has been an invited speaker at numerous national and international conferences. Professor Donnelly is Europe/Africa Editor of Drug Delivery & Translational Research and the Controlled Release Society's Communications Chair. He has won the Academy of Pharmaceutical Science's Innovative Science Award (2020), Evonik's Resomer Award (2018), the Controlled Release Society's Young Investigator Award (2016), BBSRC Innovator of the Year and the American Association of Pharmaceutical Scientists Pharmaceutical Research Meritorious Manuscript Award (2013), the GSK Emerging Scientist Award (2012) and the Royal Pharmaceutical Society's Science Award (2011).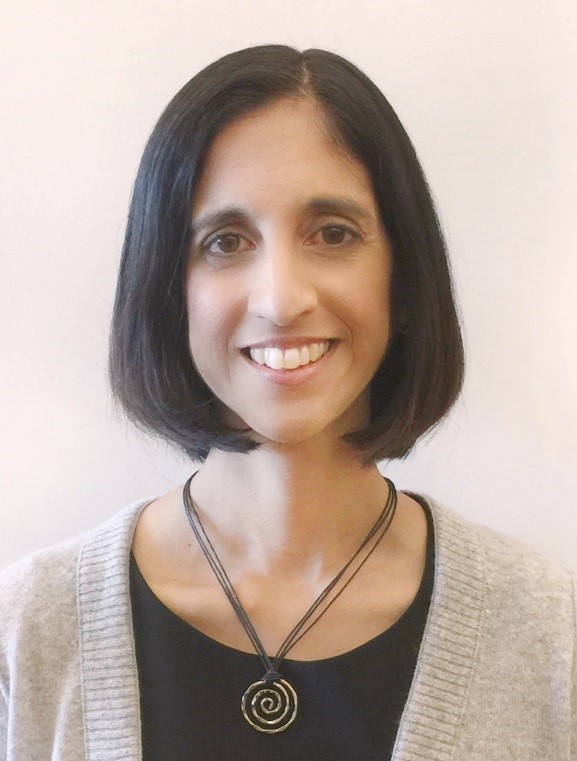 Tejal Desai, PhD, University of California, San Francisco, USA
Tejal Desai is the Ernest L Prien Endowed Chair and Deborah Cowan Endowed Professor of the Department of Bioengineering & Therapeutic Sciences, Schools of Pharmacy and Medicine at University of California, San Francisco (UCSF); and Professor in Residence, Department of Bioengineering, UC Berkeley (UCB).  She serves as director of the NIH training grant for the Joint UCSF/UCB Graduate Program in Bioengineering, and founding director of the UCSF/UCB Masters Program in Translational Medicine.  She is also the Inaugural Director of the UCSF Engineering and Applied Sciences Initiative known as HIVE (Health Innovation Via Engineering). Desai's research spans multiple disciplines including materials engineering, cell biology, tissue engineering, and pharmacological delivery systems to develop new therapeutic interventions for disease. She seeks to design new platforms, enabled by advancements in micro and nanotechnology, to overcome existing challenges in therapeutic delivery. She has published over 250 peer-reviewed articles and patents.  Her research efforts have earned recognition including Technology Review's "Top 100 Young Innovators," Popular Science's Brilliant 10, and the Dawson Biotechnology Award. She is President of the American Institute for Medical and Biological Engineering and is a fellow of AIMBE, CRS, and BMES.  In 2015, she was elected to the National Academy of Medicine and in 2019 to the National Academy of Inventors. Desai is a vocal advocate for STEM education and outreach to women and underrepresented minority students. She serves on the university's Differences Matter Executive Committee and her work to break down institutional barriers to equity and cultivate a climate of inclusion was recognized by the AWIS Judith Poole Award.   To foster the next generation of scientists, she has been involved in the SF Science Education partnership and has worked with outreach organizations such as the Lawrence Hall of Science, PBS, and the UN Women's council to develop hand-on exhibits and videos related to nanotechnology and women in engineering. She received her B.S. from Brown University in biomedical engineering in 1994 and was awarded a Ph.D. in bioengineering jointly from UCSF and UC Berkeley in 1998.
Click here to see a video from Dr. Desai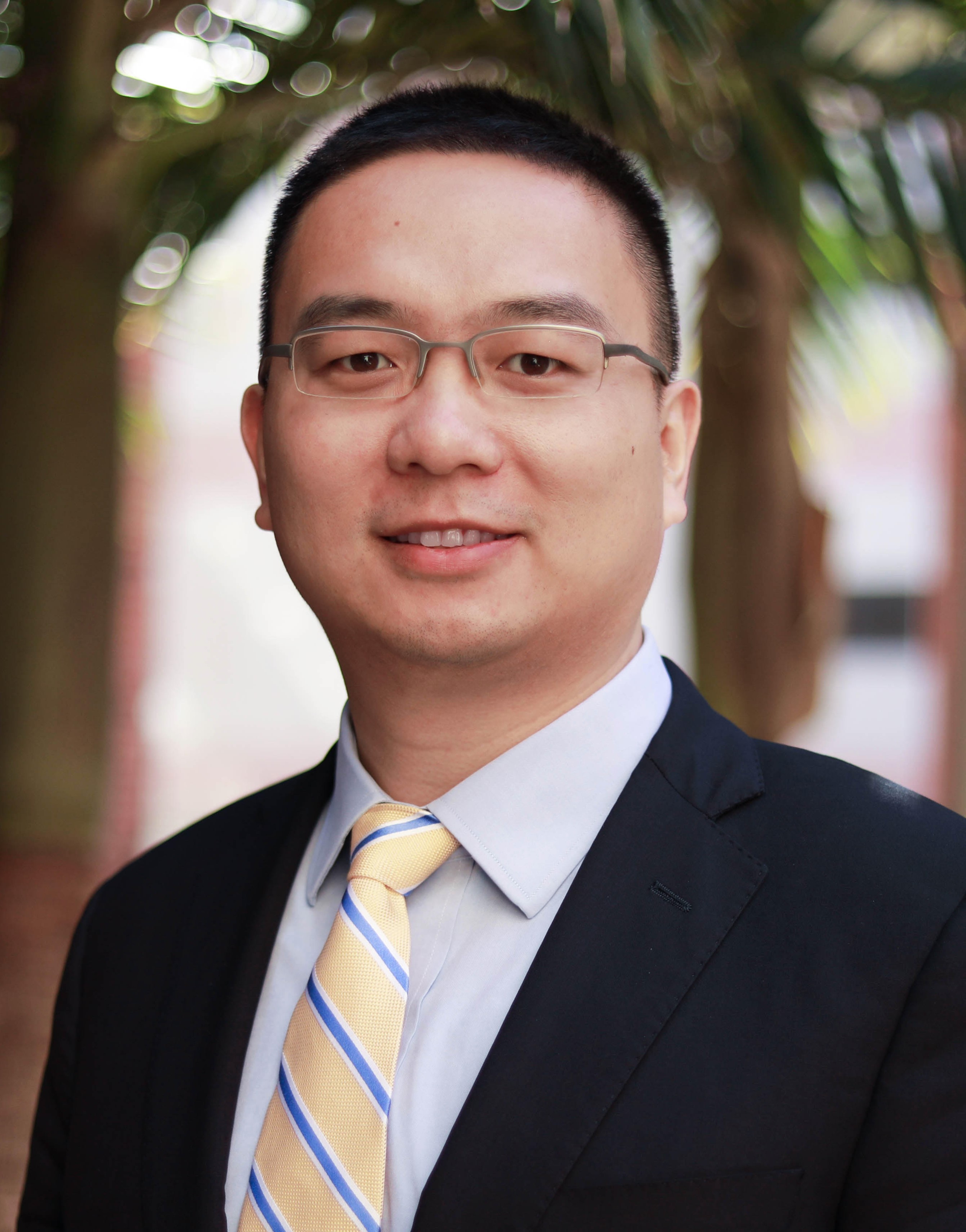 Zhen Gu, Phd, Zhejiang University. China
Dr. Zhen Gu is a Qiushi Distinguished Professor and Dean of College of Pharmaceutical Sciences at Zhejiang University. Dr. Gu received his B.S. degree in Chemistry and M.S. degree in Polymer Chemistry and Physics from Nanjing University. In 2010, he obtained Ph.D. from the Department of Chemical and Biomolecular Engineering at the University of California, Los Angeles (UCLA). He was a Postdoctoral Associate working with Dr. Robert Langer at MIT and Harvard Medical School. Before he moved to Zhejiang University in 2020, he was a Full Professor in the Department of Bioengineering and Director of the NIH Biotechnology Training in Biomedical Sciences and Engineering Program at UCLA. From 2012 to 2018, he was working in the Joint Department of Biomedical Engineering at the University of North Carolina at Chapel Hill and North Carolina State University, where he was appointed as a Jackson Family Distinguished Professor. Dr. Gu's group studies controlled drug delivery, biomaterials and cell therapy. He has published over 200 research papers and applied over 100 patents. He is a co-founder of five start-up companies, including Zenomics and ZCapsule. He is the recipient of the Felix Franks Medal of the Royal Society of Chemistry (2020), Young Investigator Award of Controlled Release Society (CRS) (2017), Sloan Research Fellowship (2016) and Pathway Award of the American Diabetes Association (ADA, 2015). MIT Technology Review listed him in 2015 as one of the top innovators under the age of 35 (TR35). He was elected to the College of Fellows of the American Institute for Medical and Biological Engineering (AIMBE) in 2019. Dr. Gu serves as an Associate Editor for Science Advances and Nano Research. He is currently the CRS Ambassador to China and has served as an Inaugural Chair of the Bioinspired and Biomimetic Delivery (BBD) Focus Group of CRS from 2017 to 2019.