Title
2021-2022 Leadership Highlights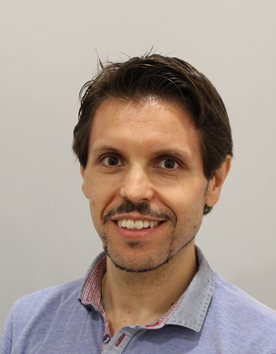 Focus Group Program Director
Hélder Santos, PhD, University of Helsinki, Finland
Prof. Santos (D.Sc. Tech., Chem. Eng.) is a Full Professor in Biomedical Engineering and Head of the Department of Biomedical Engineering at the University of Groningen/ University Medical Center Groningen, and Research Director of the Nanomedicines and Biomedical Engineering Lab, Faculty of Pharmacy, University of Helsinki. He is also the Chairman and co-founder of Capsamedix Oy, and the Coordinator of the large and prestigious EU Marie Skłodowska-Curie Actions Innovative Training Network on Perspectives For Future Innovation in Tendon repair (P4 FIT), among others. Prof. Santos research interests include the development of biomaterials, nanoparticles and nanomedicines for biomedical applications. His lab makes the unique bridge between medical engineering, pharmaceutical nanotechnology and biomedical research by combining unique techniques to develop novel therapeutic formulations, including industrial scale-up validation, batch-to-batch reproducibility, and controllability of the biomaterials' physicochemical properties for translation into the clinic. He is co-author of + 400 publications (+1310 citations; h-index = 67) and 4 patents. He has +185 invited talks around the world. Prof. Santos has received prestigious awards/grants, such as The "Talent Prize in Science" in 2010 attributed by the Portuguese Government, the prestigious individual European Research Council (ERC) Starting (2013) and Proof-of-Concept (2018) Grants, the Young Researcher Award in 2013 attributed by Faculty of Pharmacy of the University of Helsinki, the Academy of Finland Award for Social Impact in 2016, and the Controlled Release Society (USA) Young Investigator Award 2021.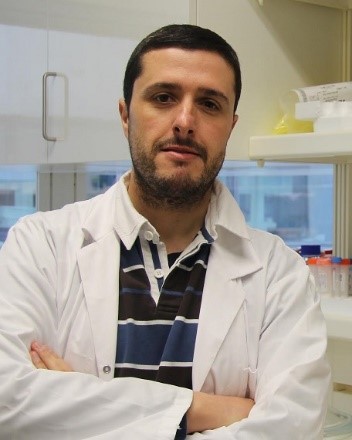 Director of Scientific Communications
José das Neves, PhD, University of Porto, Portugal
José das Neves is an assistant researcher at i3S - Institute for Research and Innovation of the University of Porto, and invited assistant professor at IUCS - University Institute of Health Sciences, in Portugal. He completed his undergraduate studies in Pharmaceutical Sciences (2003) and obtained an MSc in Pharmaceutical Technology (2007) and a PhD in Pharmaceutical Sciences (2013) at the University of Porto. José also worked as a hospital pharmacist between 2004 and 2009 before engaging in a full-time research career. His graduate studies were conducted under the supervision of Prof. Maria Fernanda Bahia and focused on vaginal drug delivery, particularly regarding the application of nanotechnology-based vaginal microbicides for preventing sexual HIV transmission. During this period, José was able to work abroad as a visiting researcher at Northeastern University (2009-2010) and at the Institute of Tropical Medicine in Belgium (2010) under the guidance of Prof. Mansoor Amiji and Prof. Guido Vanham, respectively. He then joined Prof. Bruno Sarmento's group at INEB - Institute of Biomedical Engineering of the University of Porto as a post-doctoral/junior researcher between 2014 and 2019.
José and his team are currently focused on the development of drug delivery strategies for the prevention and treatment of sexually transmitted infections and lower female genital tract diseases. For instance, they recently proposed different multiplatform delivery systems for vaginal and rectal drug delivery, and contributed for the understanding of the interactions between nanomaterials and the mucosal environment. He is the author of 76 peer-reviewed articles, 13 book chapters and 80 presentations at scientific meetings. He is the co-Editor of 4 scientific books and editorial board member of Pharmaceutics, Nanomaterials, Frontiers in Pharmacology, PLOS ONE, Drug Delivery Letters and 4Open.
José is an active member of the Controlled Release Society for several years. He previously served as board member of the Nanomedicine and Nanoscale Drug Delivery Focus Group (2018-2020), and as a member of the AMPC for CRS2020 and CRS2021. José has also been recently appointed CRS Director of Scientific Communications.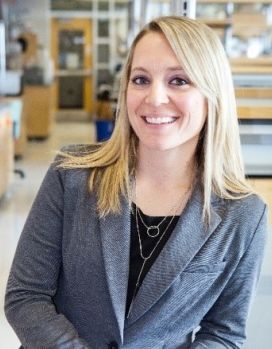 ED&I Program Director
Morgan (Fedorchak) DiLeo, PhD, University of Pittsburgh, Pennsylvania
Dr. Morgan DiLeo is an Assistant professor in the Department of Ophthalmology at the University of Pittsburgh School of Medicine, with secondary appointments in the Departments of Bioengineering and Chemical Engineering at the University of Pittsburgh as well as Clinical and Translational Science and the McGowan Institute for Regenerative Medicine. Dr. DiLeo received a dual B.S. in Chemical Engineering and Biomedical Engineering from Carnegie Mellon University, Pittsburgh, PA (2006), and a Ph.D. in Bioengineering from the University of Pittsburgh (2011). Dr. DiLeo started the Ophthalmic Biomaterials Laboratory in July of 2015. The laboratory primarily focuses on translational vision research, specifically the application of biomaterials and drug delivery systems to the eye and surrounding tissues for treating or preventing vision loss. Outside of work, she enjoys hiking, motorcycling, and spending time with her children.