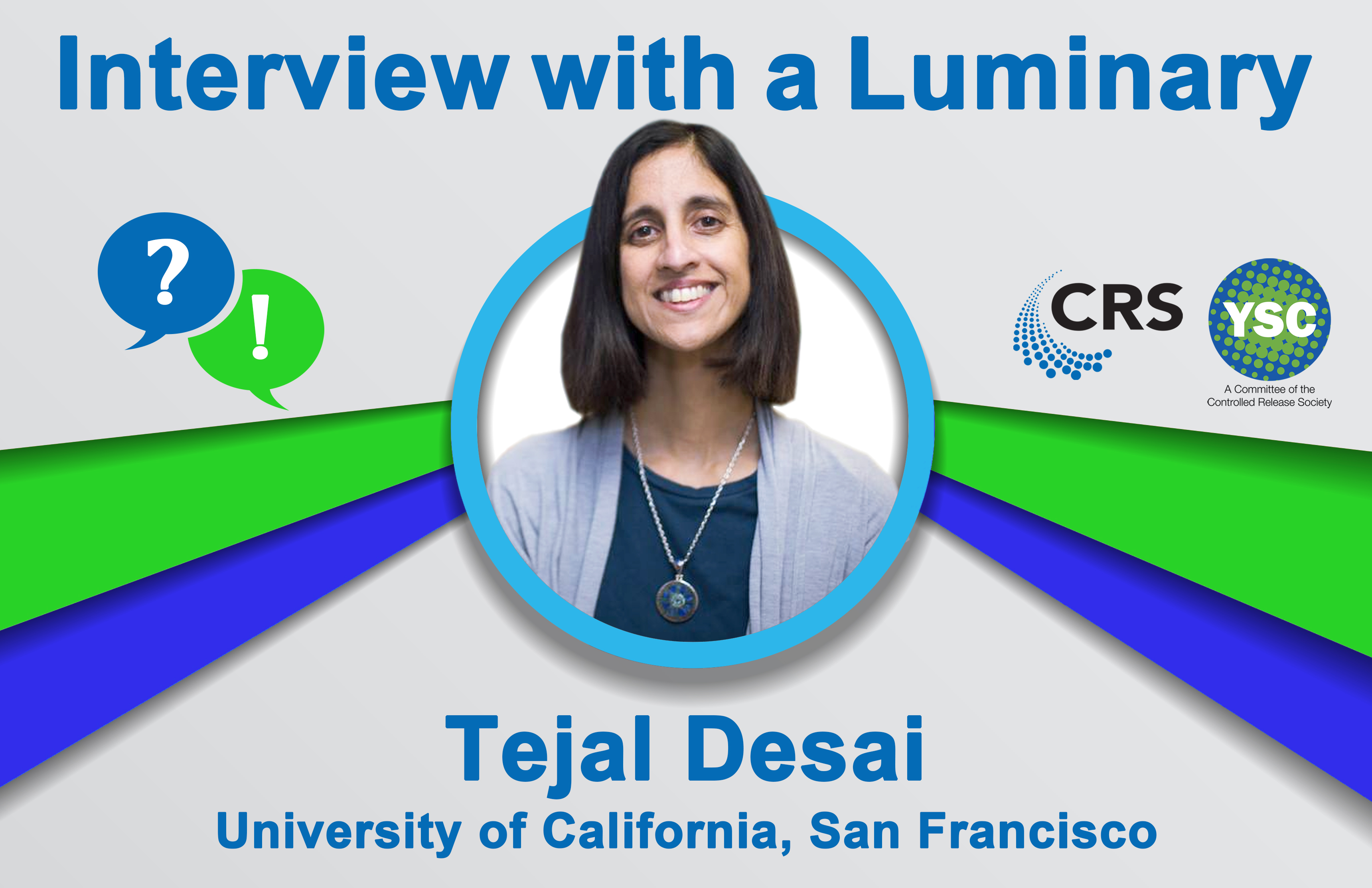 Tejal Desai is the Ernest L Prien Endowed Chair and Deborah Cowan Endowed Professor of the Department of Bioengineering & Therapeutic Sciences, Schools of Pharmacy and Medicine at the University of California, San Francisco (UCSF); and Professor in Residence, Department of Bioengineering, UC Berkeley (UCB). She serves as director of the NIH training grant for the Joint UCSF/UCB Graduate Program in Bioengineering and founding director of the UCSF/UCB Masters Program in Translational Medicine. She is also the Inaugural Director of the UCSF Engineering and Applied Sciences Initiative, known as HIVE (Health Innovation Via Engineering). She received her B.S. from Brown University in biomedical engineering in 1994 and was awarded a Ph.D. in bioengineering jointly from UCSF and UC Berkeley in 1998.
Desai's research spans multiple disciplines, including materials engineering, cell biology, tissue engineering, and pharmacological delivery systems to develop new therapeutic interventions for disease. She seeks to design new platforms, enabled by advancements in micro and nanotechnology, to overcome existing challenges in therapeutic delivery. She has published over 250 peer-reviewed articles and patents. Her research efforts have earned recognition, including Technology Review's "Top 100 Young Innovators," Popular Science's Brilliant 10, and the Dawson Biotechnology Award. She is President of the American Institute for Medical and Biological Engineering and is a fellow of AIMBE, CRS, and BMES. In 2015, she was elected to the National Academy of Medicine and in 2019 to the National Academy of Inventors.
Desai is a vocal advocate for STEM education and outreach to women and underrepresented minority students. She serves on the university's Differences Matter Executive Committee and her work to break down institutional barriers to equity and cultivate a climate of inclusion was recognized by the AWIS Judith Poole Award. As president of AIMBE, she has led advocacy efforts for increased scientific funding and addressing workforce disparities in science/engineering. To foster the next generation of scientists, she has been involved in the SF Science Education partnership and has worked with outreach organizations such as the Lawrence Hall of Science, PBS, and the UN Women's council to develop hands-on exhibits and videos related to nanotechnology and women in engineering.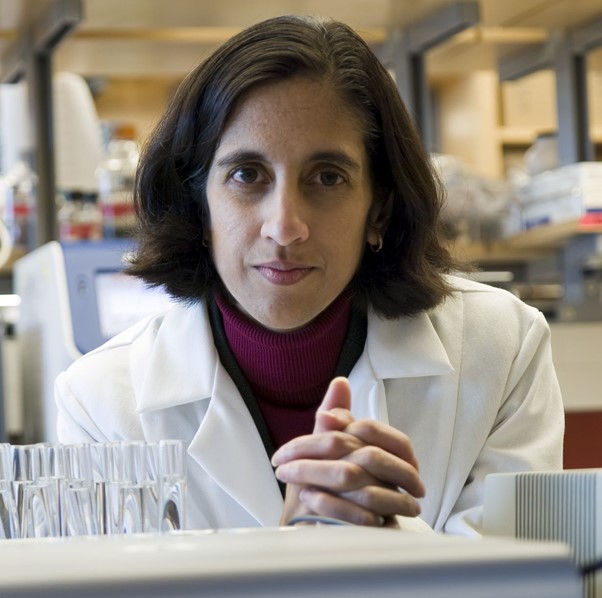 Questions for Luminary
What sparked your interest in science in general and drug delivery in particular?
I was inspired early on to think about science as a career from very dedicated teachers and specifically through an NSF program geared at introducing female students to the field of engineering through interaction with visible role models. An early glimpse at the power of engineering to change human health and impact society set me off on my academic trajectory of pursuing bioengineering, specifically in the area of drug delivery.
Share a turning point or defining moment you experienced in your work as a scientist.
I was struggling in some of my freshman engineering courses in college (Brown University) and was thinking of switching majors. But then I had an opportunity to do research in the lab of Edith Mathiowitz and she inspired me to stay in the field and focus on the drug delivery area.   This was my first exposure to how biomaterials could be used to enhance the delivery of drugs and my undergraduate project focused on polyanhydrides for bioadhesive oral delivery particles. After that experience, I was determined to go to graduate school to pursue bioengineering.
Tell us about the exciting ways in which your particular field is progressing.
I am particularly excited by the ways in which we can achieve enhanced therapeutic efficacy by harnessing the power of the body, either by restoring immune balance via molecular presentation on materials or by combining biomaterial strategies with synthetic biology and engineered cells. I am also excited by our increased understanding of how biophysical cues can impact delivery across cellular barriers by modulating key processes such as tight junction organization, transporter regulation, and endocytosis/transcytosis.  
What is the best piece of professional advice you have received and from whom?
Believe in yourself and surround yourself with people who believe in you.  
Would you change anything about your career path if you could start over?
My academic career path was somewhat unique - I did not do a post-doc and moved several times early in my career. While it wasn't something I planned, I was fortunate to be offered opportunities that allowed me to enhance my scientific and leadership skills. I would not change anything as I learned something at every stage and the journey made me who I am. I have always been passionate about research but also building new programs and departments and ensuring that we create a more inclusive community – my career path reflects that.  
What advice would you give to someone who is starting their scientific career?
Be open to learning new fields; build your network and seek input and advice; and most of all, believe in yourself.  
What do you enjoy doing outside of the lab? What are your hobbies/interests?
With three kids, life is busy! But this past year, I have especially enjoyed taking hikes with my family and exploring the outdoors. I have always loved to travel, so I am looking forward to doing that again soon!